How To Spice Things Up In The Bedroom For A More Exciting Sex Life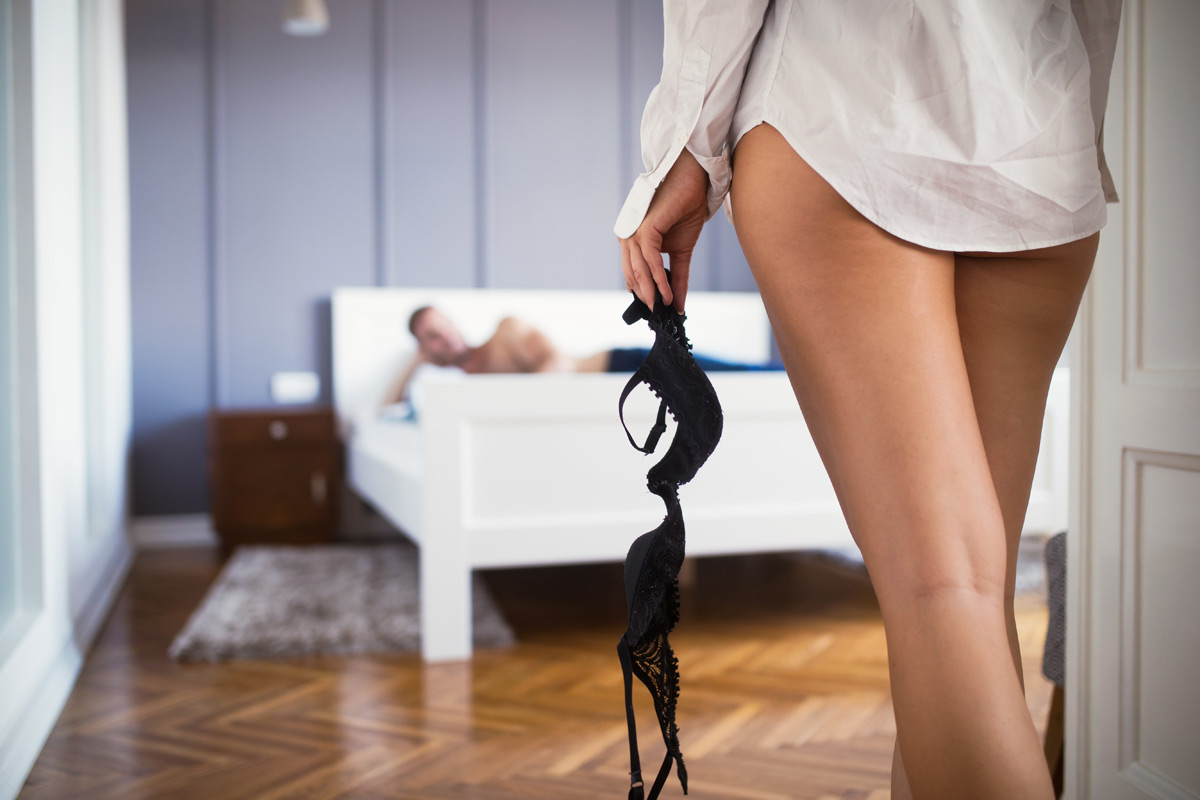 While most relationships start off hot and heavy, with the two of you fucking like rabbits every chance you get, eventually that honeymoon phase comes to an end. And when it does, the wild and crazy sex you guys were having becomes but a distant memory, replaced with nights on the sofa eating ice cream and watching The Bachelor.
Now don't get me wrong, there's nothing wrong about a relaxing night at home watching TV, especially if you've been together for a long time. But it's a slippery slope, as that can quickly become a regular occurrence, where sex becomes an afterthought, and one of you is left with resentment. "Babe, wanna go in the bedroom?" "Not tonight honey, I had a long day at work!"
If you're nodding your head in agreement, you are not alone. I was married for over ten years, and somewhere along the line, life got in the way, with our once exciting sex life taking a back seat. Most of my married friends were in the same boat, their lives dominated by their kids' sports activities and such, lucky to have sex a few times a month when they weren't exhausted.
People, this is no way to live! Wouldn't it be great if you could recapture that sexual intensity the two of you had when you first met, where you just wanted to tear each other's clothes off when you saw one another? Well, we've got a few ideas to help spice things up in the bedroom and kickstart your sex life.
Bring New Sex Toys Into The Bedroom
It's easy to fall into a routine when having sex, as you tend to know what each other likes after a while, so you hit all of those go-to positions as you race towards that orgasm. And 5 minutes later, you both cum and it's over. When you put it like that, it doesn't sound that great, right?
Like they say, it's about the journey, not the destination. So stop chasing that O, and instead take your time and enjoy the build-up. The best way to do that is by introducing some sex toys into the mix. Because let me tell you, the right toys can turn a boring lovemaking session into something really wild and unforgettable!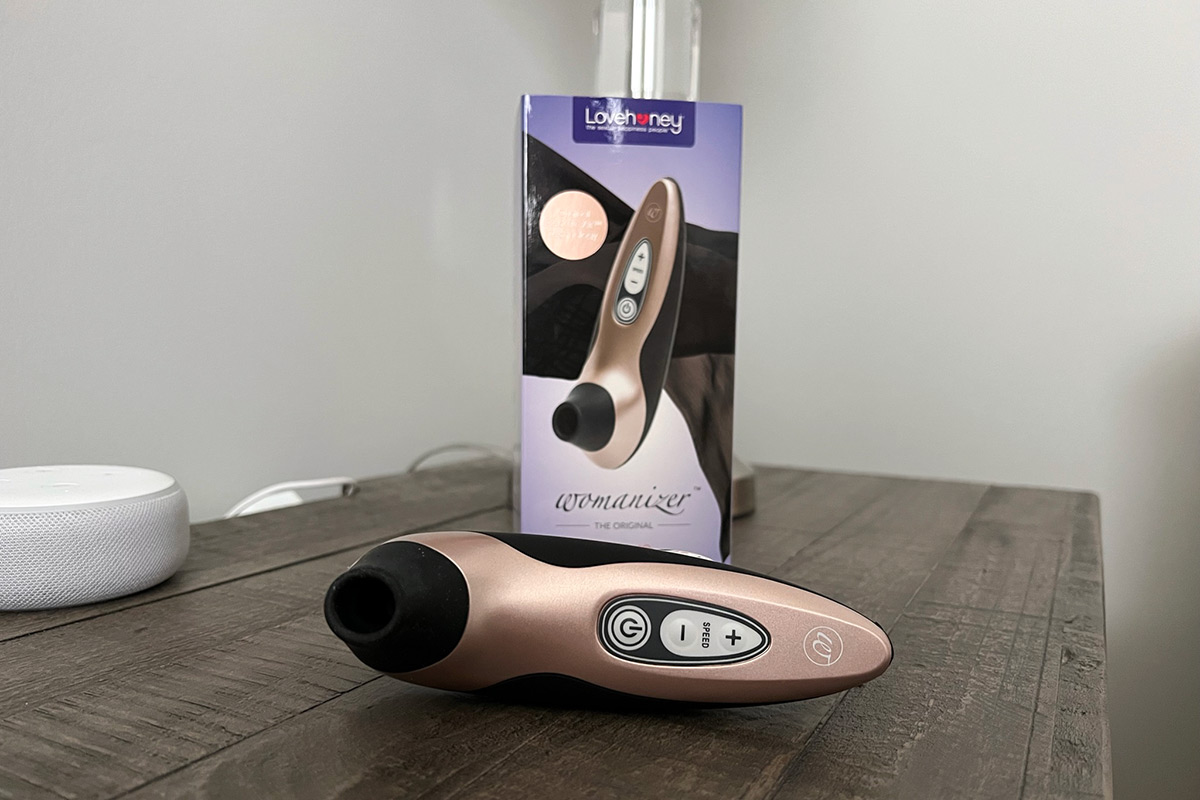 Case in point – I had been hearing a lot of buzz (no pun intended) about the Womanizer X Lovehoney Pro40 Clitoral Stimulator, which women have been clamoring enthusiastically about. One reviewer said it allowed her to orgasm for the first time in 20 years, while others said it made them squirt for the first time ever. Needless to say, I was pretty intrigued.
While my girlfriend has no trouble cumming (especially with her favorite Hitachi Magic Wand, which she loves for me to use on her), I thought it would be fun to try something different. So the next time we had sex, I whipped it out, explained to her how it worked (the toy combines gentle suction with pulsations on the clitoris for a featherlight contactless sensation), and she was game to try it, though dubious that it could compete with her go-to toy.
At first, it really wasn't doing much for her. But as I slowly increased the intensity level, I saw her facial expression start to change, her face getting all hot and flustered. By the time we hit level 4 (out of 6), she was screaming "OMG, what the hell is this thinggggggg??!" and had one of the craziest orgasms I have ever witnessed. She was gripping the headboard so hard as she bucked against the toy that I thought she was going to break it.
She was absolutely glowing afterwards, and we had some of the hottest sex ever afterwards, it was crazy. Clearly those reviews were on point, and the folks at Womanizer had come up with the ultimate toy for women, and I knew that we'd get a lot of use out of it. I joked around that women get to have all the fun, and she said that we'd have to see about that. 😈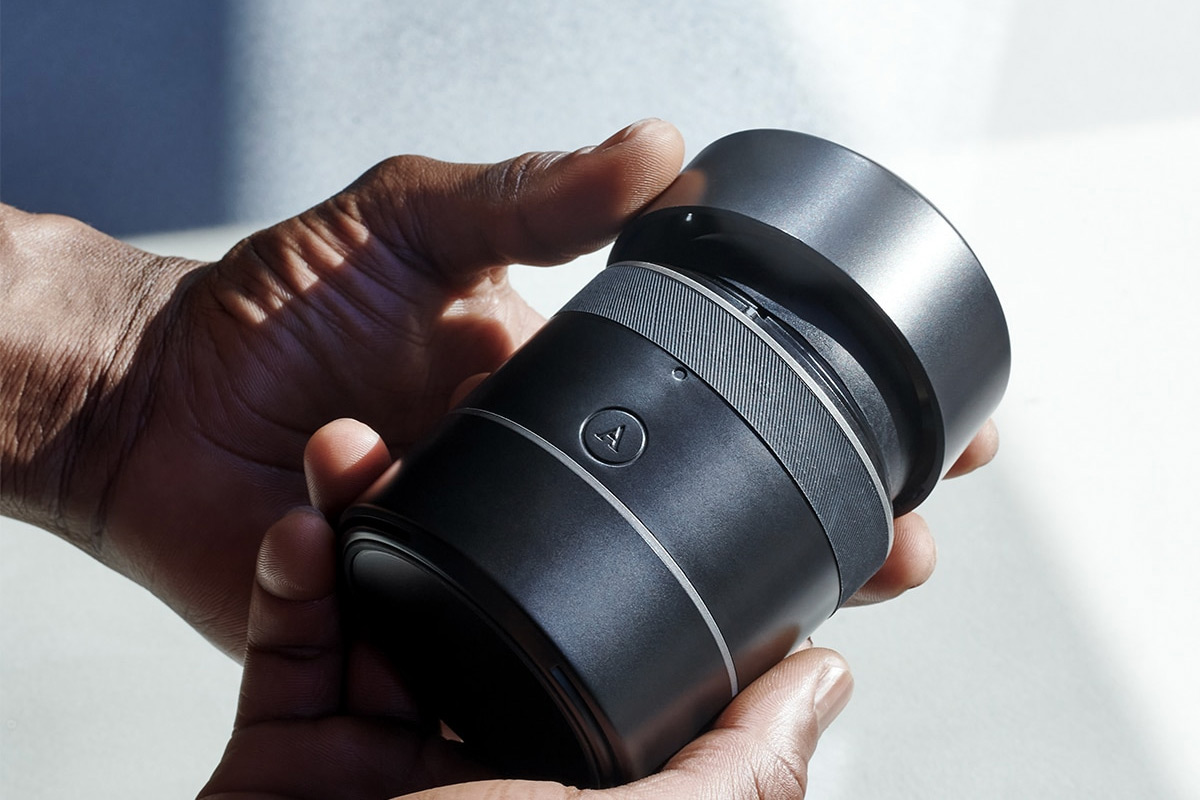 For our next date night, she had a surprise waiting for me on her bed, the Arcwave Voy Male Stroker. As the name suggests, this is a male stroker, but unlike other ones out there that miss the mark, this one has an adjustable ring on the outer casing that allows you to increase or decrease the level of grip you desire. She used it on me in lieu of a BJ/HJ, and it was incredibly hot. Hell, if I'm being honest, I thought it was actually better. Both of us had a lot of fun with this one, and it will become a regular toy in our rotation.
As an added bonus, it looks like a wireless speaker or even a camera lens when its end caps are on, so you can leave it on your bedside table, and no one would be the wiser.
Play Dress Up And Do Some Role Playing
Another way to break out of your sex rut is with a little role playing, and the possibilities are endless. If your girl has a thing for cowboys, then walk into the bedroom wearing one of these outfits, and it's sure to get her all hot and bothered. Do a little strip tease for her, but leave on the hat, and she'll be riding you like a bucking bronco! Or dress up like a fireman and put out her fire with your hose, if you catch my drift..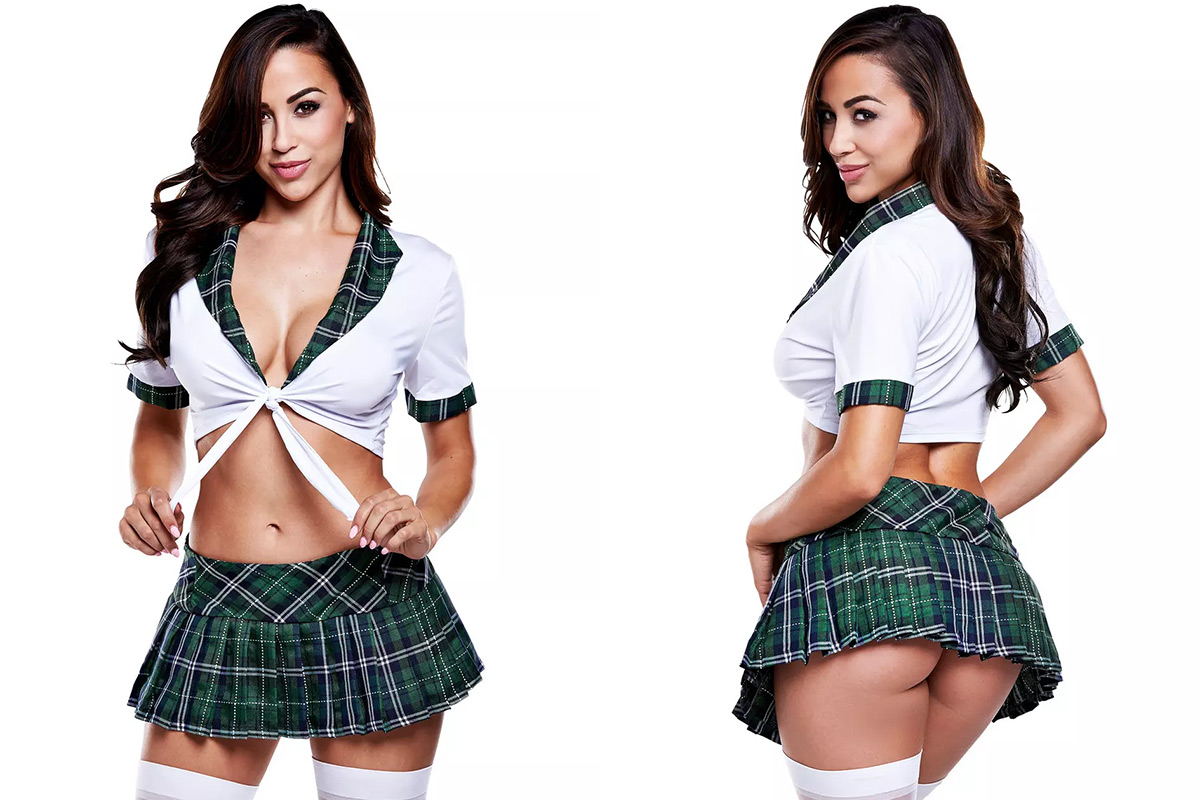 Me, I'm all about the sexy schoolgirl, naughty nurse, cheerleader, Hooters waitress, the usual suspects when it comes to men's fantasies. My girlfriend knows all about my schoolgirl fetish thanks to years of Catholic school. So one night she decided to surprise me, walking into the bedroom wearing an impossibly skimpy Plaid Mini Skirt and Tie-Front Top Set. And let me tell you, the blood immediately rushed from my head.. to my other head.
We've since put together scenes around that outfit, me dressed up as the teacher, her as the student that's failing her class and "will do anything for an A". Let me tell you, this outfit has been the gift that keeps on giving!
Introduce A Little Bondage Action In The Bedroom
If there's one thing that 50 Shades Of Grey did for womankind, it made the idea of BDSM less of a taboo subject and something that many actually wanted to explore further. Of course, you don't want to jump right into this one without a little recon beforehand, so broach the subject with her first and see how she feels about things like handcuffs, blindfolds, spanking, etc.
That said, if she's open to it, you can start off slowly with things you have around the house without spending any money. You can use a scarf to blindfold your partner for sensory play, use a tie to restrain their hands for light bondage, a wooden spoon or the back of a hairbrush (or your hand) for a little spanking action, and more.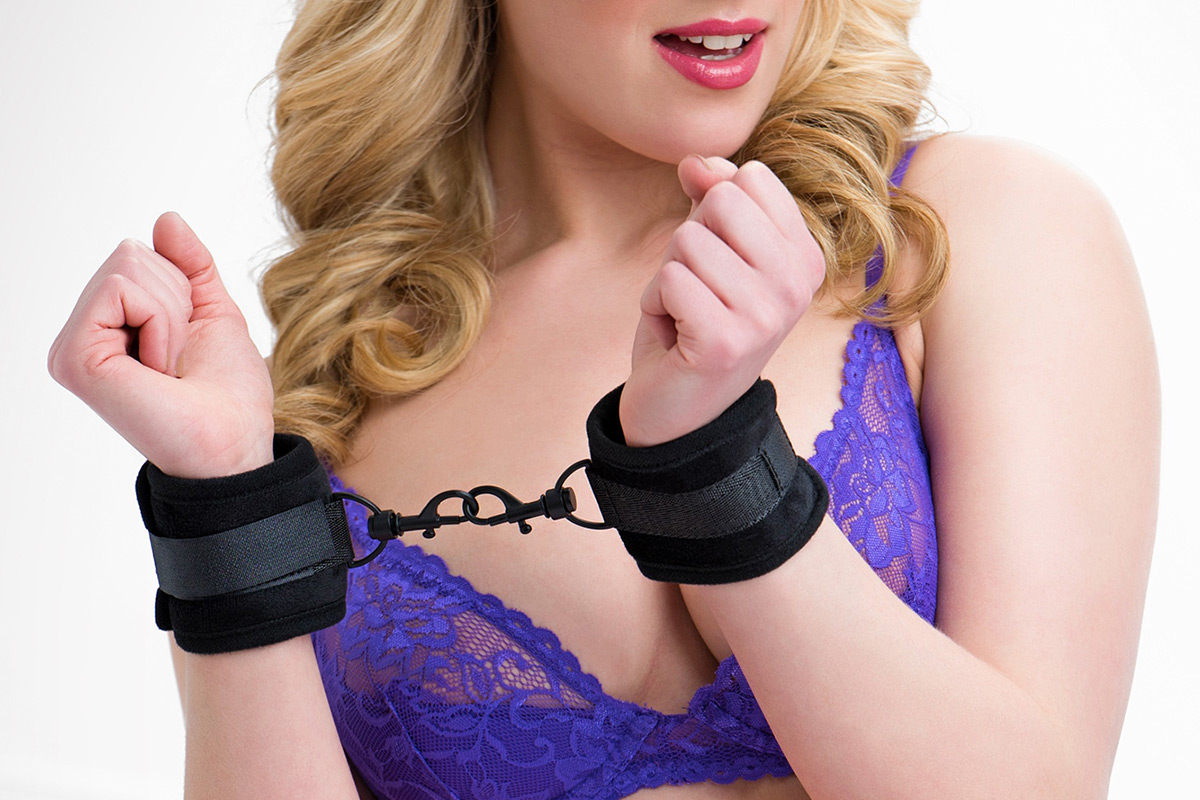 Once you decide that you like it, you can take it up a notch with more bondage-specific kits. Lovehoney has an All Tied Up Bondage Play Kit that comes with an array of super-plush restraints and sensory toys, including a blindfold, wrist cuffs, ankle cuffs, an adjustable under-mattress strapping for 4-poster style binding, a flogger, and more. Bondage is a LOT of fun.
Watch Some Porn Together
Lastly, watching porn together can be a great way to discover your partners' likes and interests that you might not have known about before. It's also an incredible form of foreplay. Watching two hot people having steamy sex on the big screen will definitely get you guys turned on and in the mood to recreate that action in the bedroom.
My girlfriend actually pulled up a porn scene on her phone last night and showed it to me, as she wanted us to try something that I otherwise never would have even considered. Now, it's all I can think about, and we're definitely going to have some fun this weekend.
(Just be mindful to find a female-friendly scene to watch together, as if you choose something too hardcore, it could turn her off instantly and kill the mood.. unless she is into that kind of stuff, in which case go crazy and have fun)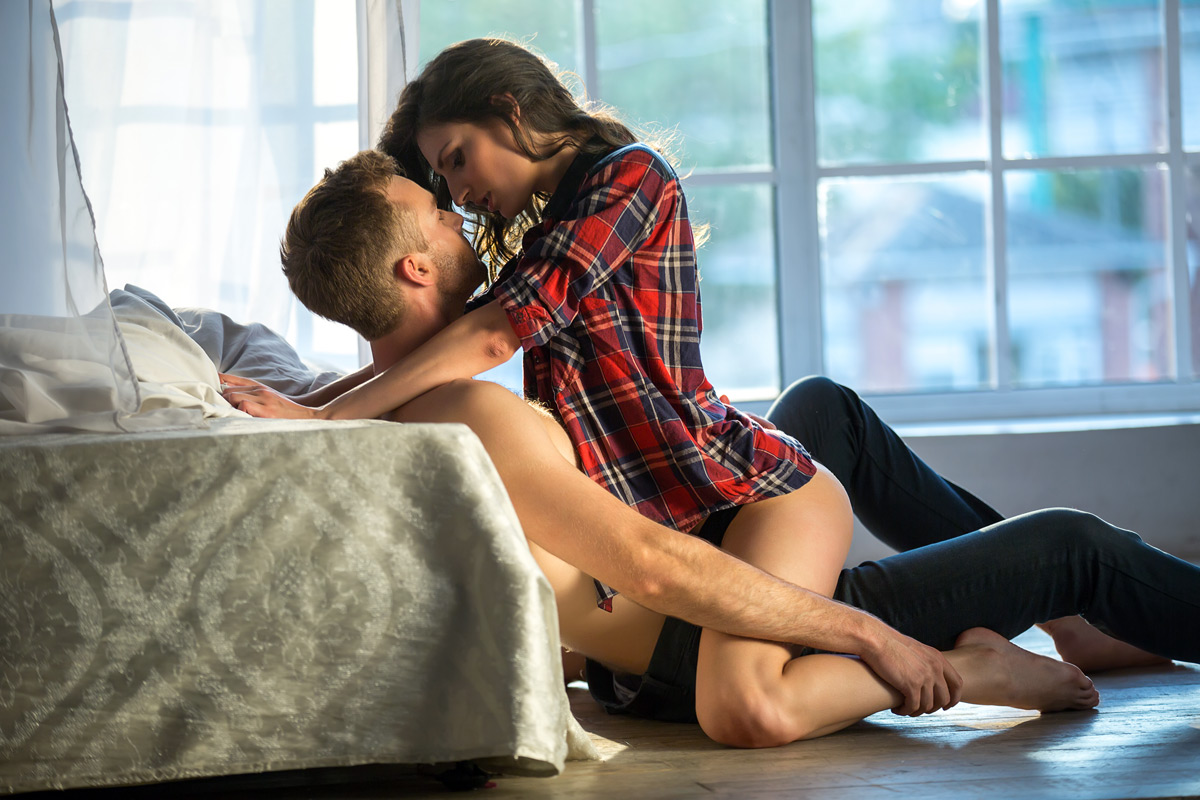 Hopefully these tips will help breathe some new life into your sex life and help recapture those first days, weeks and months of your relationship when things were fresh and exciting.
Our friends at Lovehoney have everything you need to take your sex life to the next level, and if you use the promo code GUYSGAB15 between August 1st-31st, you get an extra 15% off your order. That's an amazing deal, so be sure to take advantage of it.
Good luck!