Manifest Takes Flight Again With A Fourth And Final Season On Netflix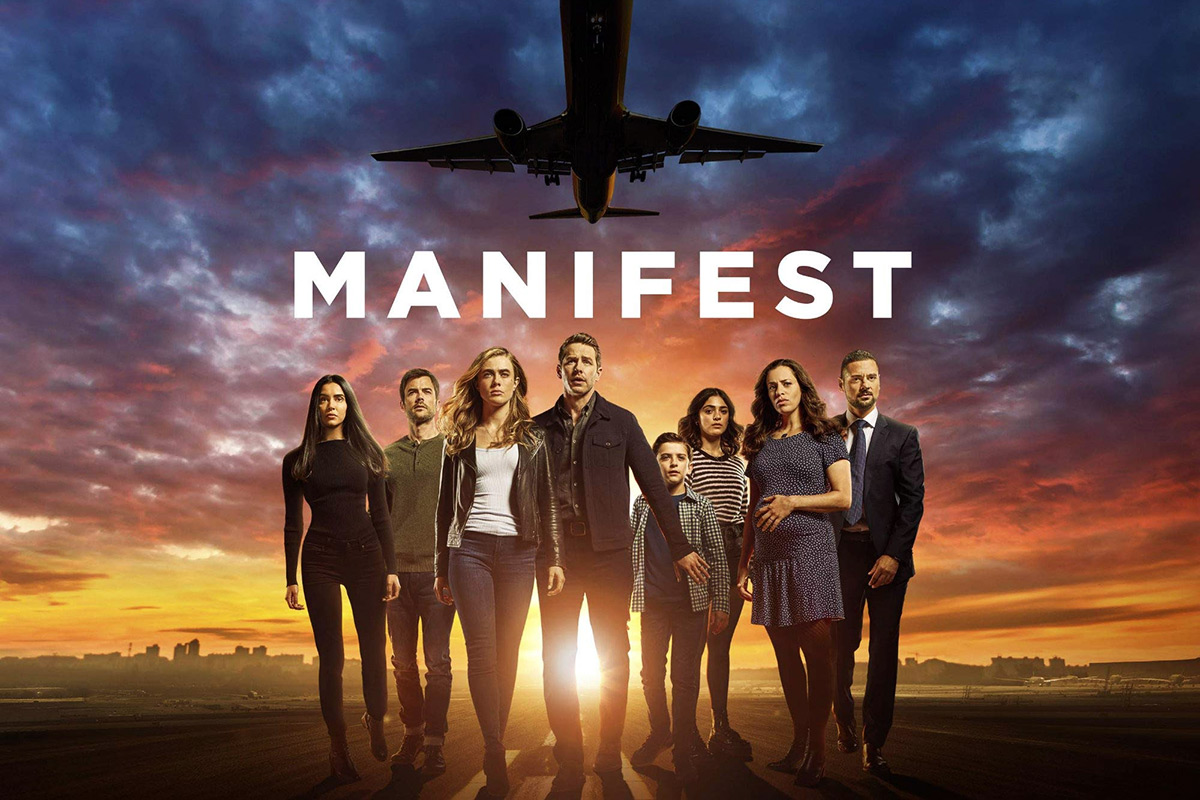 NBC's supernatural drama Manifest has been a wild and turbulent ride, and last season finally started giving the viewers some answers about the mysterious Flight 828, capped off with a crazy cliffhanger that had a main character killed off (maybe?), Cal returning but much older now, and other goodies. Fans online were screaming, "OMG, WHAT JUST HAPPENED?!"
Shortly after the finale, Netflix started airing the Manifest on the streaming platform, where it promptly rose to #1 and garnered a whole new fan base who clearly doesn't tune in to network TV. For a show that's always been on the cusp of getting cancelled, all of these rabid new fans would be a good thing for the show, right?
Unfortunately not, with NBC opting not to renew Manifest after three seasons, this despite the fans best efforts to get the network to reconsider. Many were hopeful that Netflix would swoop in and give the show a second life, but those negotiations failed as well.. until they didn't.
Today is #Happy828Day (since August 28 is 8/28), and fans have reason to celebrate, as Netflix just announced that they've picked up the popular show for a new, super-sized fourth and final season only on Netflix! The fourth and final season will be comprised of 20 episodes, which will bring the story of the passengers of Flight 828 to its conclusion.
Show creator Jeff Rake responded to the news:
"What started years ago as a flight of fancy deep in my imagination has evolved into the jet engine journey of a lifetime. Never in my wildest dreams could I have envisioned the worldwide outpouring of love and support for this story, its characters, and the team who work so hard to bring it all to life. That we will be able to reward the fans with the ending they deserve moves me to no end. On behalf of the cast, the crew, the writers, directors, and producers, thank you to Netflix, to Warner Bros., and of course to the fans. You did this."
No word on when Manifest season 4 will premiere, or how the 20 episodes will be presented, but my guess is that it won't be released until next Fall. That said, it gives people plenty of time to get caught up on previous seasons, especially for those who have been sitting on the fence up until this point. Now that we know we'll be getting a proper conclusion, there's no reason not to watch this great show!
For those of you who haven't watched Manifest before, here's a quick trailer/synopsis:
When Montego Air Flight 828 landed safely after a turbulent but routine flight, the crew and passengers were relieved. Yet in the span of those few hours, the world had aged five years — and their friends, families and colleagues, after mourning their loss, had given up hope and moved on. Now, faced with the impossible, they're all given a second chance. But as their new realities become clear, a deeper mystery unfolds and some of the returned passengers soon realize they may be meant for something greater than they ever thought possible in this emotionally rich, unexpected journey into a world grounded in hope, heart, and destiny.
Manifest season 4 can't get here soon enough!