Mercedes-Benz GL Wins Motor Trend Sport/Utility of the Year Award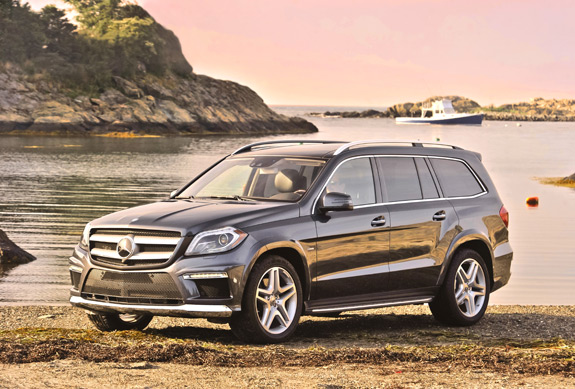 The all-new, second-generation Mercedes-Benz GL-Class sport utility has won the 2013 Motor Trend Sport/Utility of the Year award. The full article, citing the GL as "the best the luxury SUV class has ever seen," will be published in the December issue of Motor Trend. This marks the second time the GL has won the prestigious Motor Trend award.
The GL model lineup for 2013 includes the fuel-sipping GL350 BlueTEC turbodiesel (240 hp, 455 lb-ft.) as well as the popular GL450 (362 hp, 406 lb-ft.).
The GL550 (429 hp, 516 lb-ft.), and the high-performance GL63 AMG (550 hp, 560 lb-ft.) are equipped with new direct-injection biturbo V8 engines.
Ed Loh, Editor-in-Chief of Motor Trend said, "The Mercedes-Benz GL truly outshone the field and emerged as the clear winner by the end of the our program. The goal of the award is to name the SUV that best meets our six criteria, and none of the 2013 SUV or crossover models manage to do that better than the GL. Simply put, the Mercedes-Benz GL is an outstanding vehicle, and we're proud to name it our 2013 Sport/Utility of the Year."
One of four sport utilities offered by Mercedes-Benz, the full-size GL is part of an SUV family that includes the mid-size M-Class, the compact GLK and the legendary G-Class.