Review: The All-New 2013 Nissan Pathfinder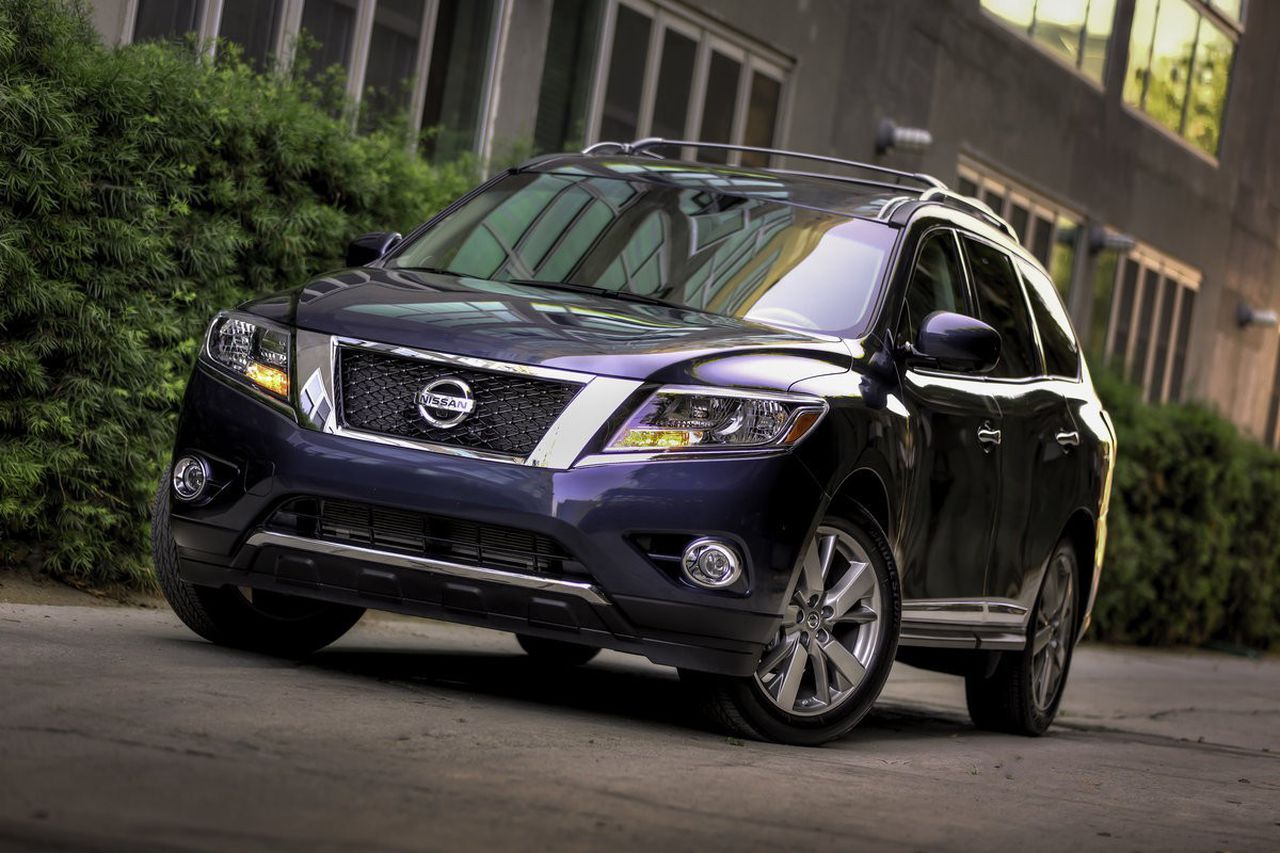 Back in August, Nissan unveiled the all-new 2013 Nissan Pathfinder SUV, and reactions were mixed. Personally, I thought the new design was a huge improvement over the old boxy look of it's predecessor, and I couldn't wait to take a closer look at the new Pathfinder.
Last week, Nissan flew me out to California so that I could drive the brand new 2013 Nissan Pathfinder. We spent an afternoon driving the Pathfinder through the winding hilly roads of Napa Valley, and I walked away with a newfound respect for the Pathfinder.
The Pathfinder is going after a different market today than it once did, and they're not shying away from that fact. The 2013 Pathfinder is going after "cool parents" who want to haul seven passengers in comfort, rather than off-road enthusiasts who want to tear up the trails on the weekends.
While maintaining core values such as fun, utility and fresh style, the new Pathfinder adds new levels of versatility, fuel efficiency and full-size comfort for seven with a mid-size SUV platform.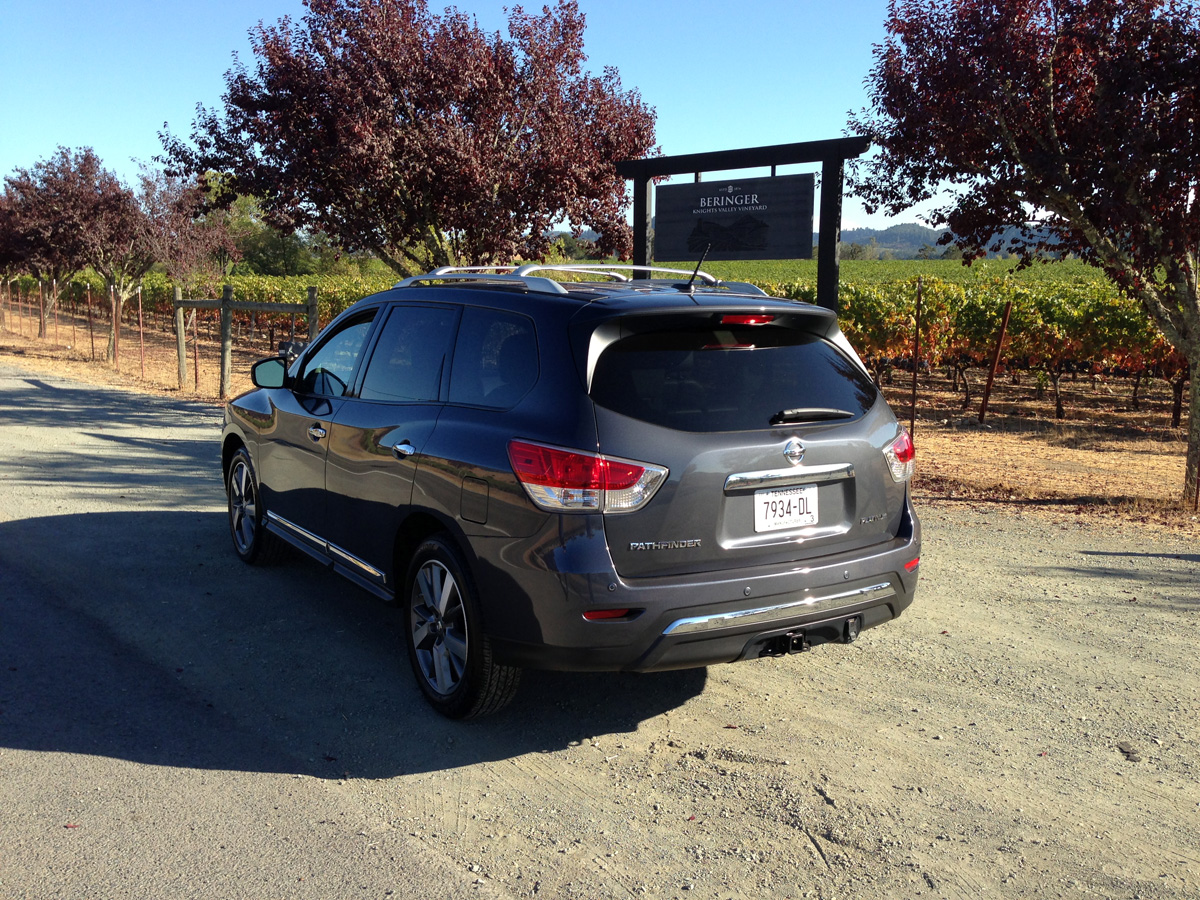 Returning to the unibody construction of the second-gen Pathfinder, the new Pathfinder remains family adventure-ready with the most standard towing capability in class (5000lbs), all while also offering best-in-class passenger volume and best-in-class mpg – an increase in fuel economy of 30% over the previous generation Pathfinder.
26MPG highway / 20MPG city / 22MPG combined for the 2WD model
25MPG highway / 19MPG city / 21MPG combined for the 4WD model
Gone is the beastly (and gas-guzzling) 5.6L V8 from last year's Pathfinder. The new Pathfinder is powered by a 260HP 3.5L DOHC V6 engine matched with a next-generation Xtronic CVT (Continuously Variable Transmission). It sounds like a weird combination, but it proved to be more than adequate for our needs.
What really impressed me on our drive was how well the Pathfinder handled. Nissan's shaved 500lbs off the car, and it's VERY noticable! The independent strut front/multi-link rear design really helps the Pathfinder handle like a car, not at all like a 4200lbs 7-passenger SUV.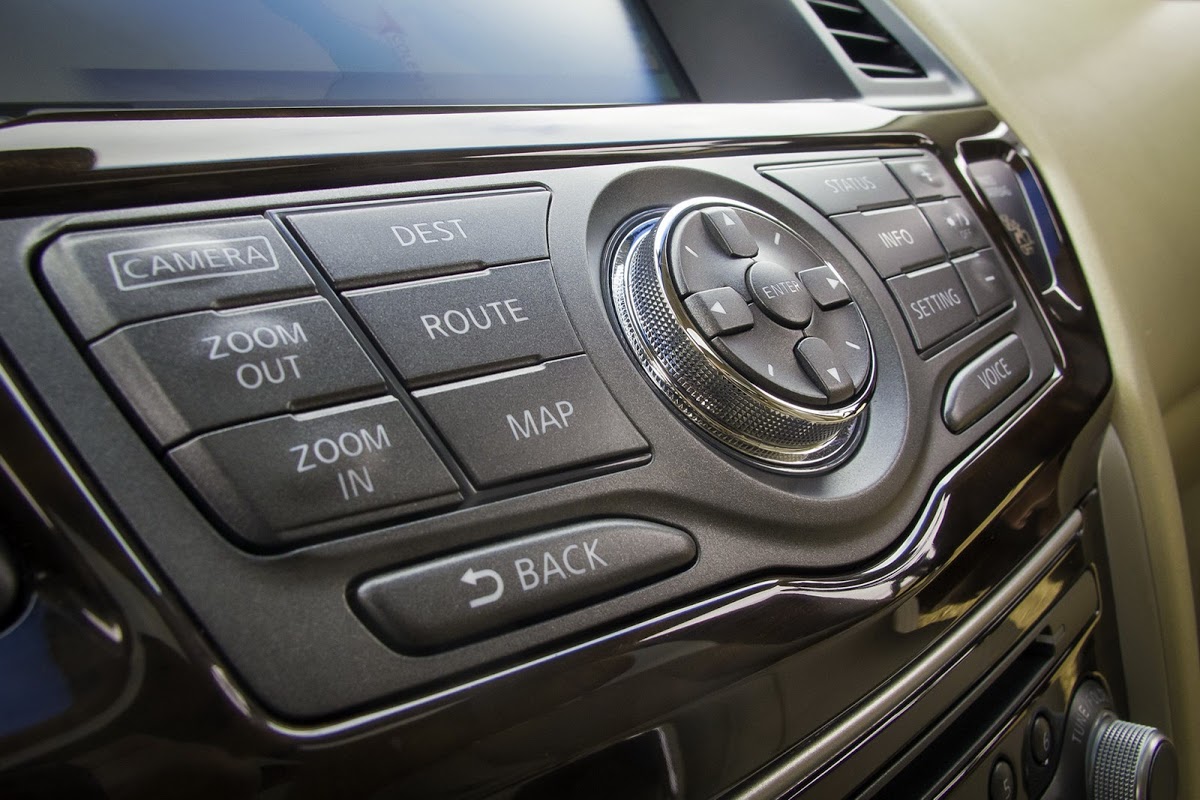 The new Pathfinder sports a completely redesigned upscale interior, with a TON of features and options offered. Some of the more noteworthy features include heated and cooled front seats, heated rear seats, heated steering wheel, Bluetooth hands-free phone system, 13-speaker Bose premium audio system, SiriusXM satellite radio, tri-zone automatic climate control, rearview monitor, remote engine start, tri-zone entertainment system and a dual panorama moonroof.
The 2013 Nissan Pathfinder is available in 4WD and 2WD drive configurations and in four models: S, SV, SL and Platinum. Pricing starts at $28,270, and our loaded Platinum 4WD tester tipped the scale at a little over $40K.
Disclosure: Nissan provided us with travel/hotel accommodations to attend the Nissan Pathfinder media preview.