Nissan Launches Reinvented 2013 Pathfinder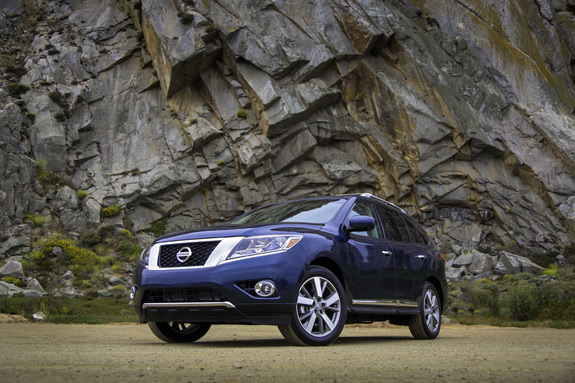 This morning, Nissan officially unveiled the all-new 2013 Nissan Pathfinder SUV at a special event in Detroit. Following the reveal of the concept exterior design model in January, today marks the first official look at the production model, which goes on sale nationwide this fall.
Completely reinvented, the 2013 Nissan Pathfinder features a bold, aerodynamic design and a premium interior that offers more style, room and comfort. With its new unibody platform, advanced drivetrain and 500-pound weight reduction, the all-new Pathfinder achieves best-in-class city, highway and combined fuel economy of 20/26/22 MPG, while still maintaining class-lead towing and off-pavement capabilities.
The complete press release can be found on the following page.