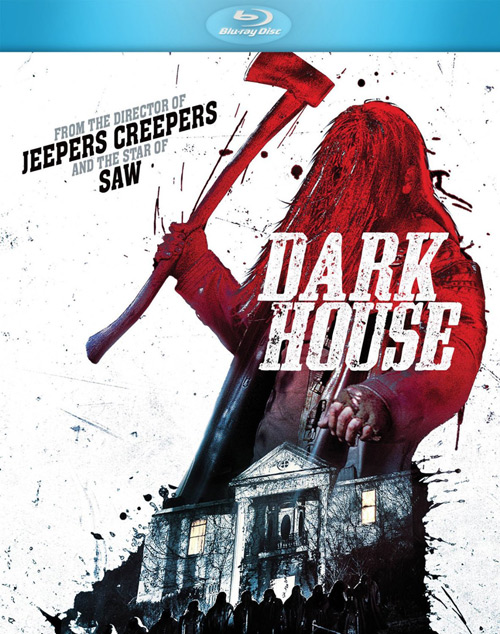 Now I have to start off by stating my love of the horror genre. I'll watch just about anything regardless of the premise. Dark House seemed like it would follow in the footsteps of many horror films before. A man with a dark and mysterious past search for an abandoned house that he has only seen in his dreams. Throw in a group of strangers that we already assume are going to be killed off throughout the film one by one. I was pleasantly wrong.
I'm writing this a few days after I watched it because I had to let my thoughts marinate. I'm usually spot on when it comes to the typical tropes of horror movies. Once again I was dead wrong. It's more like I was blatantly wrong. Dark House threw me for a loop in only a way that an entertaining horror movie can.
Dark House tells the story of Nick Di Santo, who on his 23rd birthday, his entire life changes. Nick finds out that his mysterious father could possibly be alive and could help Nick with his son's unfortunate gift. When his mother dies, Nick discovers that his mother left him a house in her will. Nick never knew this house existed, but he had dreams and drew this house over and over when he was a child. So Nick, his pregnant girlfriend and his best friend set out to find this mansion that everyone claims was lost in a great flood that destroyed the entire town. While searching for the house, Nick comes across geographic surveyors who jump at the opportunity to help Nick and company search for this house.
Here's the trailer for Dark House:

I really can't give you anymore details then that. It sounds pretty standard, but I promise this set up couldn't have taken a bigger turn. It does have some genuine scares and is surprisingly well acted. Dark House stars Luke Kleintank as Nick Di Santo, Tobin Bell of the Saw franchise and Alex McKenna from TNT's Dallas. It is directed by Victor Salva who directed and created the popular Jeepers Creepers franchise.
Dark House will be released in NYC and LA on March 14th, and will be available on cable, VOD, Blu-ray and DVD this Tuesday March 11th. If you're looking for a good scare, definitely make sure you check this one out.