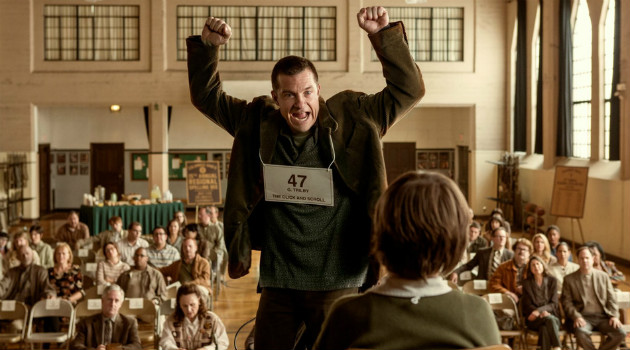 Last night, I attended an advanced screening of Bad Words starring Jason Bateman. Coming into the movie, I wasn't sure what to expect, as there hasn't been much buzz about the movie. But after hearing Bateman's interview with Howard Stern last week, I was sold.
In Bad Words, we follow Guy Trilby (Bateman), a 40-year-old high school dropout, gets his revenge by finding a loophole and attempting to win a spelling bee as an adult. Along the way, he befriends a female reporter and a young Indian contestant who he exposes to the wilder side of life.
It sounds like an odd premise for a movie, but as the story unfolds, we begin to understand what motivates Trilby, and you almost begin to sympathize with him. The movie is insanely crude and vulgar, and that's what makes it such a fun ride. You've never seen Bateman in a role like this before, and it'll have you looking at him in an entirely new light.
I've included the red band trailer below for your viewing pleasure, but if you don't want some of the raunchy jokes ruined for you, just skip the trailer and go see the movie based on my word alone.
It's easily one of the funniest movies of 2014, and I'll probably be buying the DVD when it comes out, since you know there are probably tons of deleted scenes and other goodies that didn't make the theatrical cut.
Bad Words gets a limited release on March 21st, and a wider nationwide release on March 28th. Go see it, you won't be disappointed!