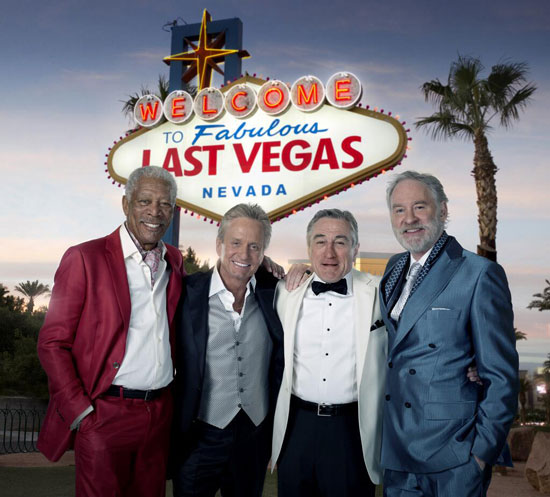 Last week, I attended an advanced screening of Last Vegas. With an all-star cast (Robert De Niro, Michael Douglas, Morgan Freeman, Kevin Kline) and a setting near and dear to my heart (Las Vegas), I was looking forward to this movie! Furthermore, they were filming the movie when I visited Las Vegas last October (they blocked the entire block in front of the Mirage for hours to shoot a 45-second scene), so that was pretty cool.
Last Vegas tells the story of four best friends in their late-60's who decide to escape retirement and throw the ultimate Las Vegas bachelor party for the last single member of their group. Hilarity ensues!
This movie is humorous and heartfelt, and I honestly can't remember the last time I laughed so much at the movies. As one person next to me said, "Who knew these senior citizens could be so funny?!" Truer words were never spoken.
You can watch the trailer below, but it doesn't really do the movie justice:

Last Vegas was an absolute riot, and I highly recommend you see it when it hits theaters on November 1st. You won't be disappointed!