Netflix Movie Of The Week #20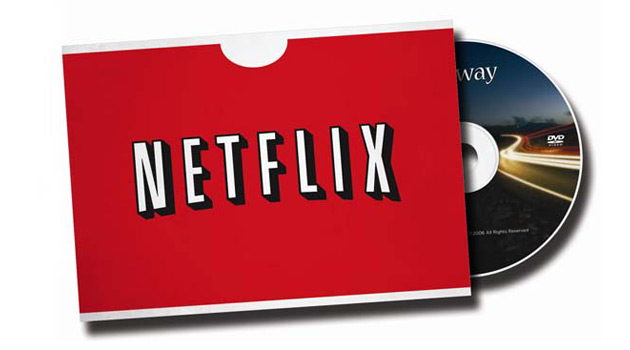 Hope everyone had a Happy Halloween last night! Halloween is one of my favorite times of the year because it largely means that I get to watch just about anything that could scare the hell out of me. Netflix has horror movies at their disposal. Whether it's a comedy/horror blend like Tucker and Dale vs. Evil or something more genuine in nature like Carrie, Netflix doesn't let you down. So for this week I thought I would cheat a little bit. There are so many horror films on Netflix, and if you're not enjoying Halloween parties all weekend, be prepared to sit down and scream. I have compiled just a short list of a few great horror movies that you can find on Netflix. Enjoy!
Rosemary's Baby (1968) – This was immediately my first choice because it is one of my favorite scary movies of all time. Though the movie was filmed in the late 60's, Rosemary's Baby is deeply disturbing. The story follows Rosemary Woodhouse (Mia Farrow) and her husband as they move into a new apartment. Rosemary becomes pregnant (which is an entire disturbing scene in itself) she fears that there is something wrong with the baby. If you enjoy satanic horror movies then you're welcome!
The Innkeepers (2011) – There is something about this movie that has me coming back repeatedly. I'm not saying that it is the best ghost story out there, but it deserves some recognition. Sara Paxton and Pat Healy star as Claire and Luke, who work at an allegedly haunted hotel that is closing their doors. Luke runs his own website based on the happenings of the hotel, and Claire becomes increasingly interested when she begins seeing strange things around the hotel. This movie might have been made in 2011, but it has the feel of an old time ghost movie. Minimal scares, but effective when they happen. Is this hotel haunted or is it just a ruse?
The Evil Dead (1981) – I love this movie. I mean love. This is one of the first franchises that truly doesn't take it self so seriously. Maybe the 2012 remake did, but that doesn't even come close to the original. The premise of this movie has been done dozens of times before. Friends stuck in a log cabin, where one by one they are picked off by demons who possess each of its victims. Imagine having to kill your friends to stay alive. Creepy. Directed by Sam Raimi (Spiderman) The Evil Dead was truly his claim to fame. It clashes comedy and horror and has built truly successful franchise with just as entertaining sequels. The second one is on Netflix instant as well!
V/H/S (2012) – VHS isn't just another found footage movie. This movie tells several different stories as well as one prolonged story to complete the anthology. Once again this movie isn't amazing, its often shaky at times, but some of the stories are really interesting. You will probably love a few, and you might truly dislike one, but that shouldn't discourage you for giving VHS a chance. If anything, this film is just really creative because each story is directed by a different director, including The Innkeepers' Ti West.
Land of the Dead (2005) – Finally, I'll throw in a serviceable zombie movie if you love the genre like myself. It's directed by zombie king George A. Romero, so if you love Day and Dawn of the Dead then you will get a kick out of this. When zombies have already taken over the world, a city is built for the rich and wealthy to survive and life in peace. If you are poor then you don't really have a chance for survival. Dennis Hopper, John Leguizamo and Simon Baker star. This is just entertaining if anything.
What are your favorite horror movies of all time?