'Orange Is The New Black' Earns Reputation As Top Prison Drama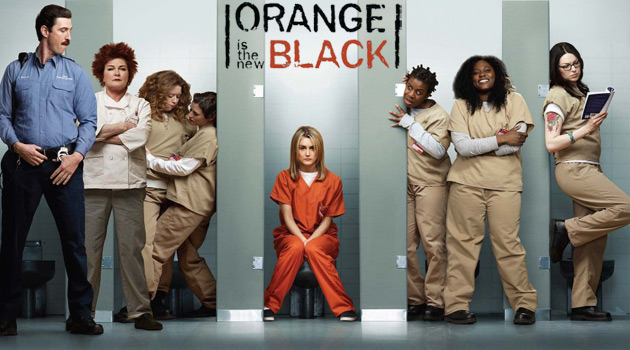 Brought to you by the creator of Weeds, Orange Is The New Black is an exclusive Netflix prison melodrama based in Connecticut. The show is inspired by Piper Kerman, a former inmate who wrote a book called "Orange Is the New Black: My Year in a Women's Prison," which talked about her experiences while she was incarcerated.
Piper plans to marry the man of her dreams until her ex-girlfriend's involvement in drug dealing and transporting money from a decade ago comes back to haunt her.
Not Your Typical Prison Show
Don't expect this show to be a teen drama or an action packed thriller. Rather, OINW is an insider's view into a female prison, complete with bribes, lies, threats, and desperate measures to get what they want. Even though few can attest to its authenticity, the raw, unfiltered, and unembellished perspective is what keeps you watching.
Steeda McGruder spent 17 years behind bars and now is the program director of Santa Clara County prison. Initially, she refused to watch the show Orange Is The New Black, but soon testified that the show is close to reality and hits the nail on the head on the smaller details only inmates truly understand.
Chickens Stuffed with Drugs-WHAT?!?
It's not easy to mix drama and humor, but this show accomplishes it with ease. From chasing chickens the inmates believe are stuffed with drugs to figuring who took the screwdriver from shop class, Orange Is The New Black has plenty of funny moments. Some random phrases I enjoyed are, "can somebody get this bitch a hamster wheel," "you go back to the suburbs string cheese," and "we're all in here because we took a wrong turn going to church."
Humor is accompanied with character flashbacks throughout the show giving you the why, when, and how they ended up in prison. We see them behave like a lunatic, but then the flashback explains everything. The show taunts you with little bits of information at a time, which always leaves you with more questions and drama to follow.
Don't get too excited about the lesbians; just because Jason Biggs stars in the show doesn't mean these character resemble the ones from American Pie.
Is Orange Really The New Black?
In other words, how are critics and other viewers perceiving this melodramatic prison show? On IMDB, the show has received 8 and a half stars out of 10. The consensus is that viewers appreciate the raw quality of this show including its profanity, graphic nudity, and lewd behavior.
My only criticism is that it can be slow moving, so be patient, especially in the first season. I hope orange is never my color, but I now have a better understanding of what it's like to wear it.
Kelley Spencer is a Journalism graduate and freelance writer who loves international travel, the beach, and chicken wings. She currently resides in Florida with her husband and two black labs.