AMC Announces Walking Dead Spin-Off Set For 2015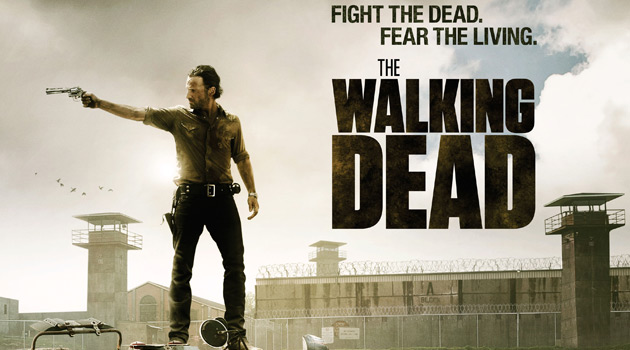 If you didn't love AMC programming enough, you're about too. AMC and The Walking Dead creator Robert Kirkman are planning on spinning-off another zombie-filled TV show that tells a completely different story of struggling survivors!
AMC truly knows exactly how to keep its viewers hooked, because soon they will be losing two of their biggest shows. Breaking Bad will be hanging up the hazmat suits at the end of the month, and Mad Men is going into it's final season next year. With Breaking Bad ending, AMC just confirmed that our favorite dirt bag lawyer Saul Goodman is going to be having his own spinoff prequel show entitled Better Call Saul. AMC is cashing in on the successes of it's other shows, and they are smart in doing so!
This new Walking Dead series isn't scheduled to hit the small screen until 2015, but I'm extremely excited to see more zombies grace my TV screen. The Walking Dead is cable's #1 drama, and AMC is ready to cash in with another zombie show. There truly are so many different options with another zombie show – Will they set it in a big city like Washington D.C. and see how the government falls? Will they locate it in Texas or L.A.? Perhaps they can lure Bill Murray into playing himself like in Zombieland?! A man can only dream.
I'm excited for more zombies, but luckily for us, we only have to wait until October for the 4th season of The Walking Dead to premiere! Let's hope my guy Hershel can survive the opener!
What are your theories about the new Walking Dead series, and where do you want it to take place? Would you like to possibly see a different mini series each year with different characters in different parts of the world, similar to American Horror Story?