Race To Find The Suave Difference At Dollar General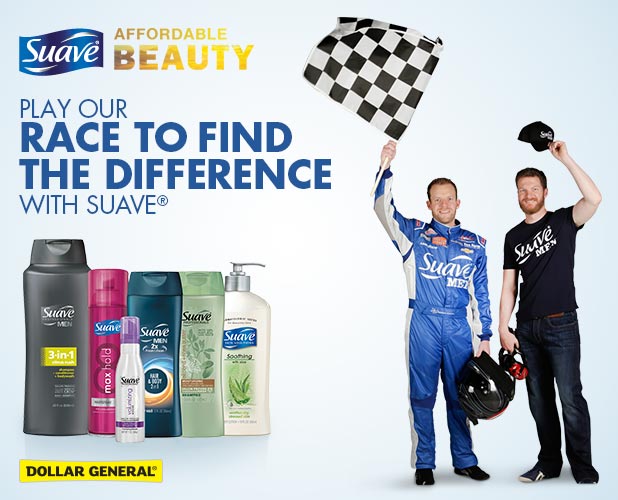 Summer is all about picnics, going to the beach, and watching NASCAR. That also means it's time for Suave savings at Dollar General!
You know, it's funny, as I've tried many of the more expensive products out there, but I keep coming back to Suave Men. Honestly, I'm just happy with their products. They keep me looking and smelling great, the ladies see to love it, and it doesn't break the bank. It's a win-win-win!
And get ready to add a fourth "win" to that, because Dollar General has got a great promotion going on right now in-store, where you can save $2 INSTANTLY when you spend $6 on Suave products from now till August 16th. How great is that??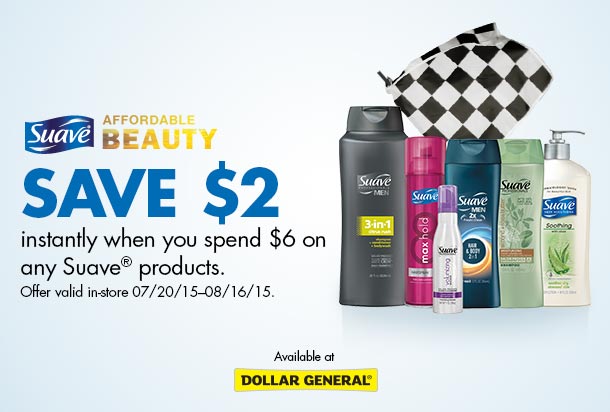 Who wants to have a little fun? Then go play the "Race to Find the Difference" game. The object is to find 3 differences in 3 photos in the fastest time. It's just for bragging rights, but there's nothing wrong with that..
And while you're on the Dollar General website, you can save even MORE money by grabbing the following DG Digital Coupons:
Save $1.00 off Any AXE
Save $1.00 off Dove Bar, Body Wash or Hair Care
Save $1.00 off any Simple or Ponds Wipes
Save $1.00 off any Noxzema
Dollar General and Suave – Helping you stay "fresh to death" without breaking the bank! 🙂
Help us spread the word about this promotion for a chance to win a $50 Dollar General Gift Card!
Open to US residents who are at least 18 years old. Void where prohibited by law. No Purchase Necessary. Sweepstakes ends August 20, 2015 at 11:59pm EST. Click here for complete rules.
It couldn't be easy to enter: Simply give us a quick retweet on Twitter, and you're good to go. Good luck!
Post sponsored by Lunchbox. All opinions are 100% my own.