Show Her That Chivalry Isn't Dead
Disclosure: This post is sponsored by BIC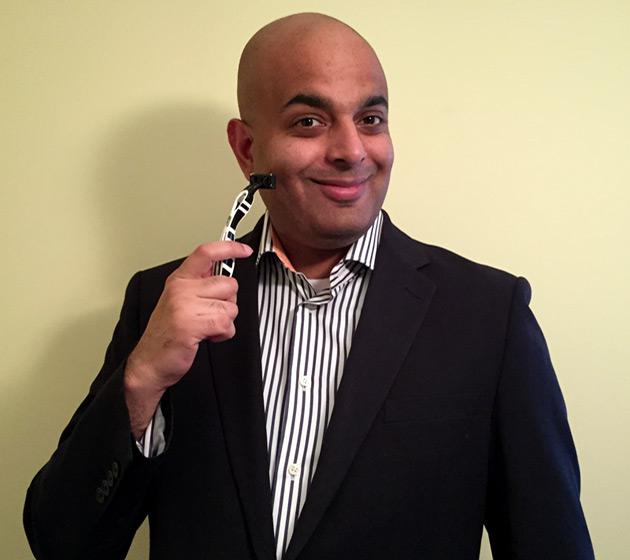 Who said chivalry is dead?
While today's modern woman is independent in life and in love, deep down they still want to be treated like a lady. It doesn't take a grand gesture or costly display of affection to win a girl over. Often, it just takes a little sincerity and display of genuine romantic interest. Here are five things you can do that will make her swoon:
1. Open The Door For Her
While this might sound kind of cliché, you should always open the door for a woman, whether it's the door to a restaurant, the car door, or whatever. This simple but often overlooked act is the first thing your date will share with her girlfriends when she gets home. "He held the door for me!" "Awww!"
2. Pull Out Her Chair
It's rare to see a man pull out a chair for a woman at a restaurant. It's one of the chivalrous acts that seems to have faded away, but women still appreciate it. It doesn't require much effort from you, but it shows her how much you care. You might also consider standing up from the table when she leaves or arrives.
3. Put Away Your Cell Phone
You think this would go without saying, but these days people can't go 10 minutes without checking their cell phones. Resist the temptation and leave your cell phone in your pocket during your date. You're supposed to be getting to know her, not texting your friends or looking for girls on Tinder. C'mon guys!
4. Offer Your Jacket To Her
If the weather turns cold and she's lightly dressed, offer your jacket to her. If a guy is willing to brave the cold and give her his cozy means of protection so she can feel warmer, she won't forget that sweet gesture. She's seen it in a million rom-coms, and she'll absolutely eat it up!
5. Dress Up For The Occasion
There's nothing worse than showing up for a date looking like a schlub, especially when she spent the past 2 hours primping and prepping for the date. Women are all about first impressions, so don't mess this up. You can't go wrong with a nice sports coat, button down shirt, jeans, and dress shoes. Make sure that you use a BIC Flex 5 razor for that clean shaven look (she took the time to shave, so shouldn't you?), and a little dab of cologne for good measure.
Follow these five simple steps, and you'll definitely be on the fast track to a second date!
—
Learn more at BICFlexRazors.com or follow their #SmoothUp Tips on Facebook and Twitter.