Essential Shaving Gear To Have When Traveling
Disclosure: This post is sponsored by BIC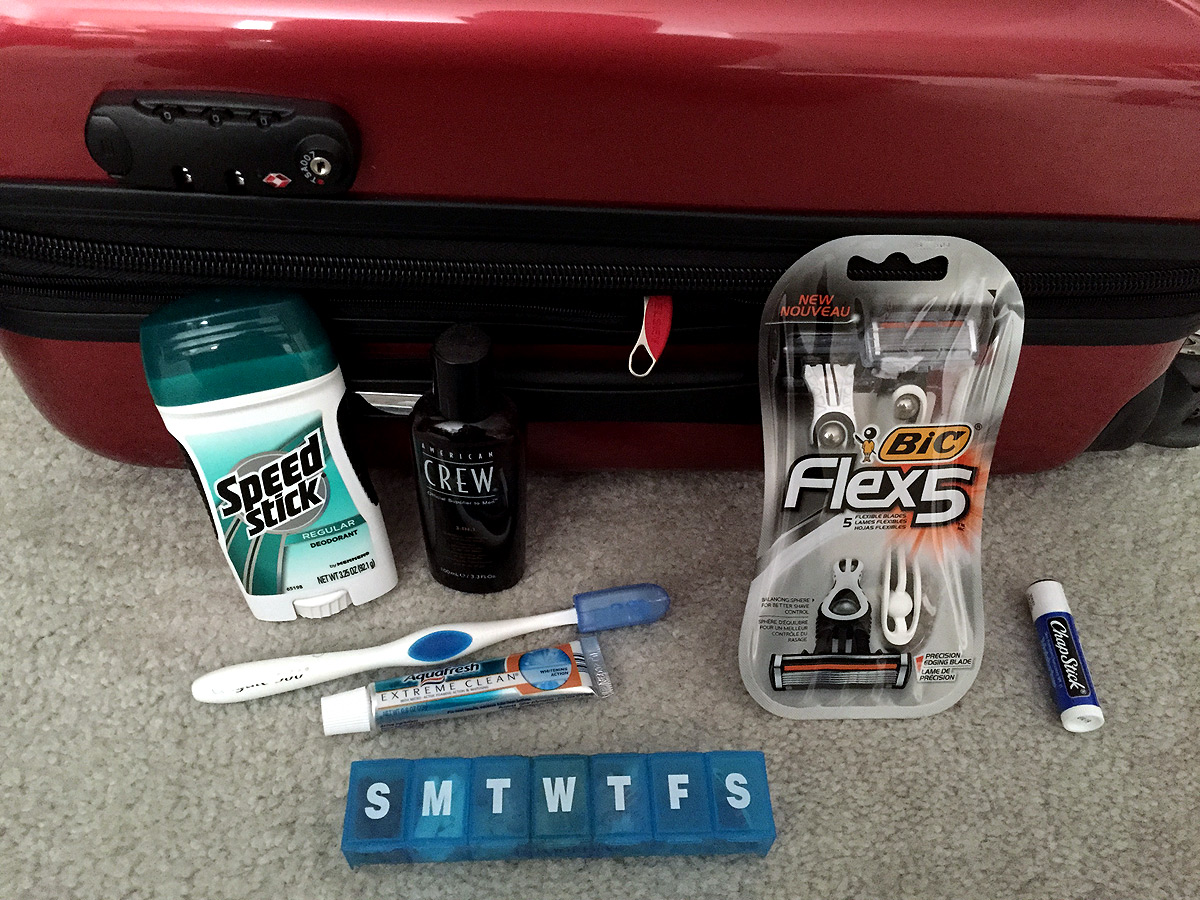 When you're traveling, it's essential that you remember to pack the proper gear or else you'll find yourself in the overpriced hotel gift shop paying $8 for a miniature tube of toothpaste! Trust me, we've all been there at one point or another..
As someone who travels extensively for Guys Gab, I've gotten quite good at packing. I bring a laundry list of items so that I'm never caught without something I really need. So with many of you heading off on vacations in the coming weeks, we thought now would be the perfect time to go over some essential shaving gear you should have when traveling.
At a minimum, your shaving bag should contain a toothbrush, toothpaste, dental floss, mouthwash, shampoo, conditioner, soap/body wash, deodorant, razor, and shaving cream. Keep in mind that the TSA's 3-1-1 liquids rule limits you to 3.4 ounces or less per container, so make sure the items you're bringing are small enough, or they'll confiscate them. Your local drugstore should have a dedicated section where they sell travel size toiletries, and they're usually only $1 or so.
While it's tempting to skip the razor and go for that scruffy look while on vacation, don't do it! It's a proven fact that women prefer a clean-shaven man, so clean up your act and make the best possible first impression. My suggestion? Pack yourself the BIC Flex 5 razor, the perfect razor to take on the go for a great shave without the hassle. It's the only 5-blade disposable razor with a balancing sphere for better shave control. The flexible blades individually adjust to the contours of the skin delivering an ultra-close shave. And a precision edging blade is included in order to reach those tricky spots like under the nose or the side burns.
In addition to your basic toiletries, there are a few other things you should consider packing. Sunscreen is a MUST if you're going somewhere sunny. I always pack a pill kit filled with aspirin, ibuprofen, Pepto-Bismol, Tums, and other medicines that I might need. Earplugs are good to have if you end up with noisy neighbors. And of course, you can't forget the lip balm.
Is there anything we've forgotten to pack? If so, leave a comment below and let us know.
Learn more at BICFlexRazors.com or follow their #SmoothUp Tips on Facebook and Twitter.