Michelob Wants To Pay You $50K To Travel The Country and Visit National Parks
Michelob ULTRA Pure Gold is searching for a new CEO – a Chief Exploration Officer – and this sweet job will have one lucky person traveling across the country to explore some of the most beautiful national parks the US has to offer. You get an office with the best views around, and the 6-month gig pays a cool $50,000!
The Pure Gold CEO can bring a friend, and the two of you will be equipped with a state-of-the-art van, gas money, and of course plenty of beer. You guys will spend six months being paid to explore iconic U.S. national parks and other beautiful sites across the country in partnership with the National Parks Foundation.
Your only duty on this journey is to pursue a nomadic lifestyle where you will spend your days connecting with nature and snapping content for Michelob to live vicariously through along the way. This content will then be shared on Michelob ULTRA's social media feeds throughout the journey, giving others a serious case of FOMO while they're stuck working from home.
For those of you who haven't experienced the beauty of Yosemite, Sequoia, Big Bend, Joshua Tree, Saguaro, or others, you definitely need to consider visiting them out once the pandemic passes and we're free to start travel again.
As far as the ideal candidate goes, they're looking for someone 21+ with an affinity for outdoor or nature photography and / or videography, a deep appreciation for the joy that connecting with nature brings, and that you're willing and able to hike through national parks and other outdoor areas. And you'll need a driver's license to drive the van.
If that sounds like you, head over to MichelobUltra.com/PureGoldCEO before September 30th and fill out the official job application, including a photo showcasing your nature photography skills with the hashtag #PureGoldCEO.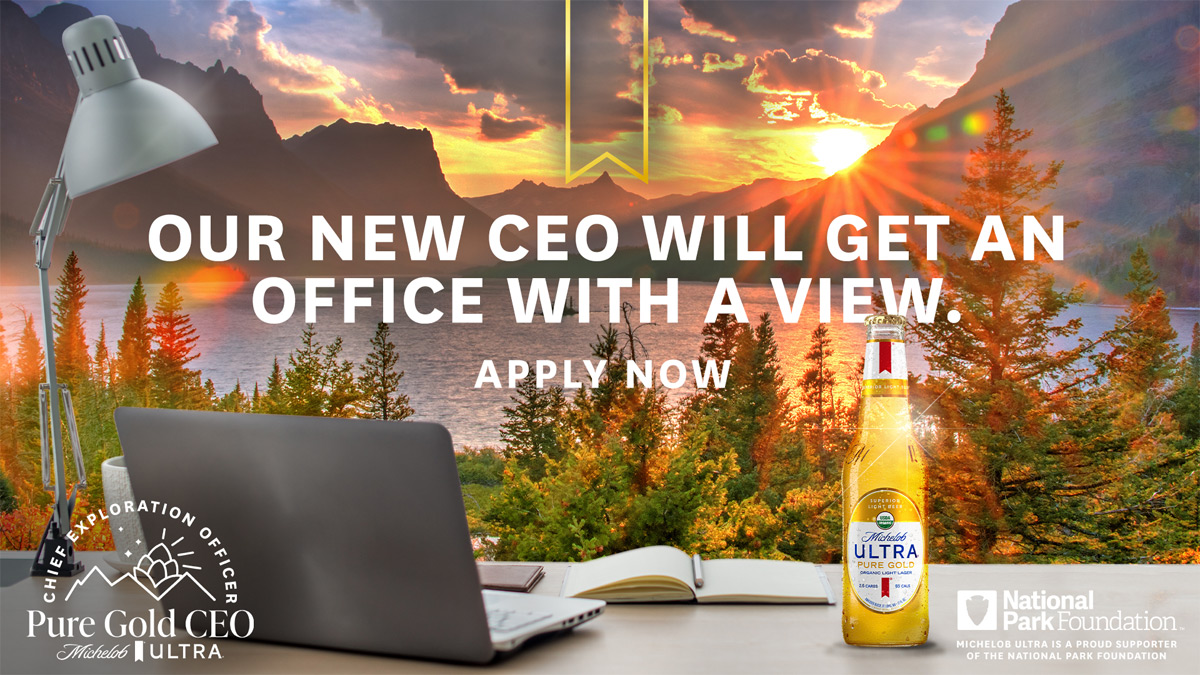 Good luck!