Who Wants To Spend A Night In The Last Remaining Blockbuster Video?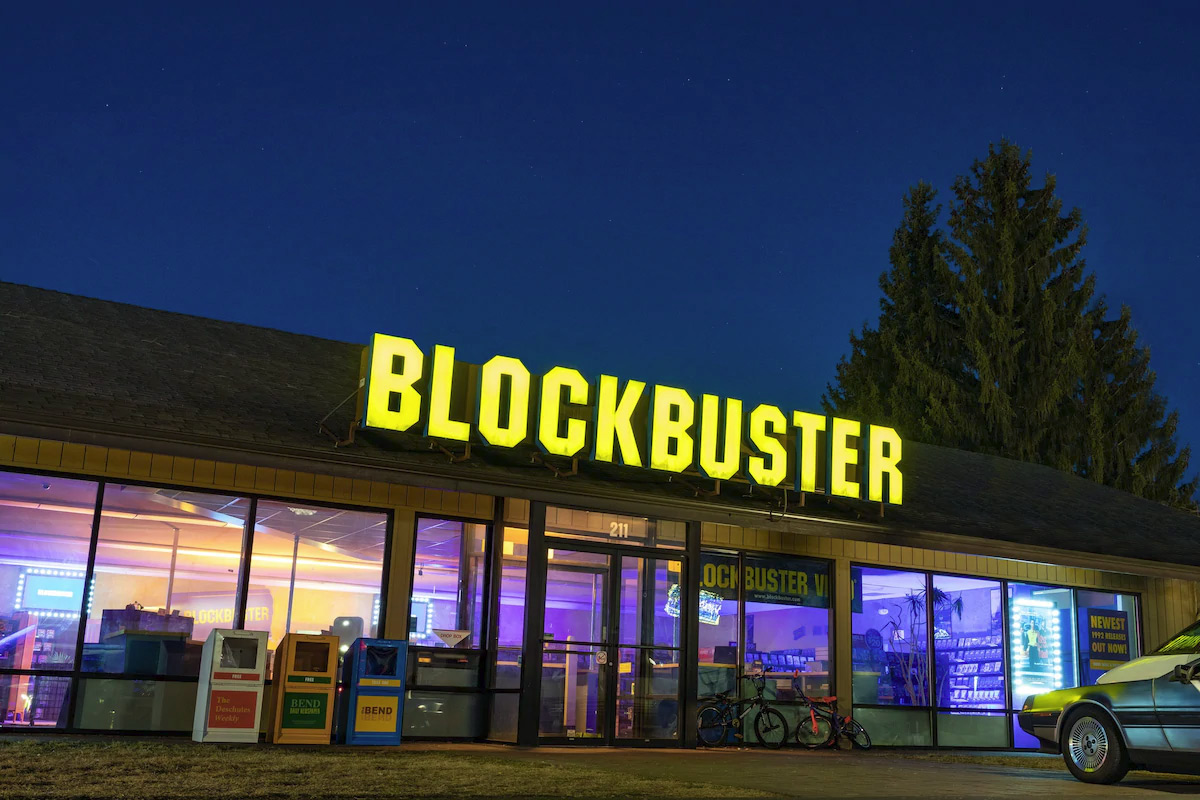 Today's youth doesn't know how good they have got it.. Back in the day, if we wanted to watch a movie, we'd have to get in our car and drive to a Blockbuster Video, walk through the aisles looking for something decent to watch, and then pay $3.99 to rent it. And if we didn't return it in time or forget to rewind the tape afterwards, we'd get hit with EXTRA FEES!
Friday nights were spent frantically searching for the latest release, and hoping that there was still a copy available to rent. Blockbuster was an absolute giant that had over 9000 stores at its peak. But they failed to get with the times ("What's the Internet?'), and between Netflix and Redbox, they soon became irrelevant, shutting down for good in 2014.
But did you know that there's still a Blockbuster Video store in operation today? It's located in Bend, Oregon, and the last remaining Blockbuster store in the world is an ode to movie magic, simpler times and the sense of community that could once be found in them. Man, I'm getting nostalgic just thinking about all the time I spent there growing up!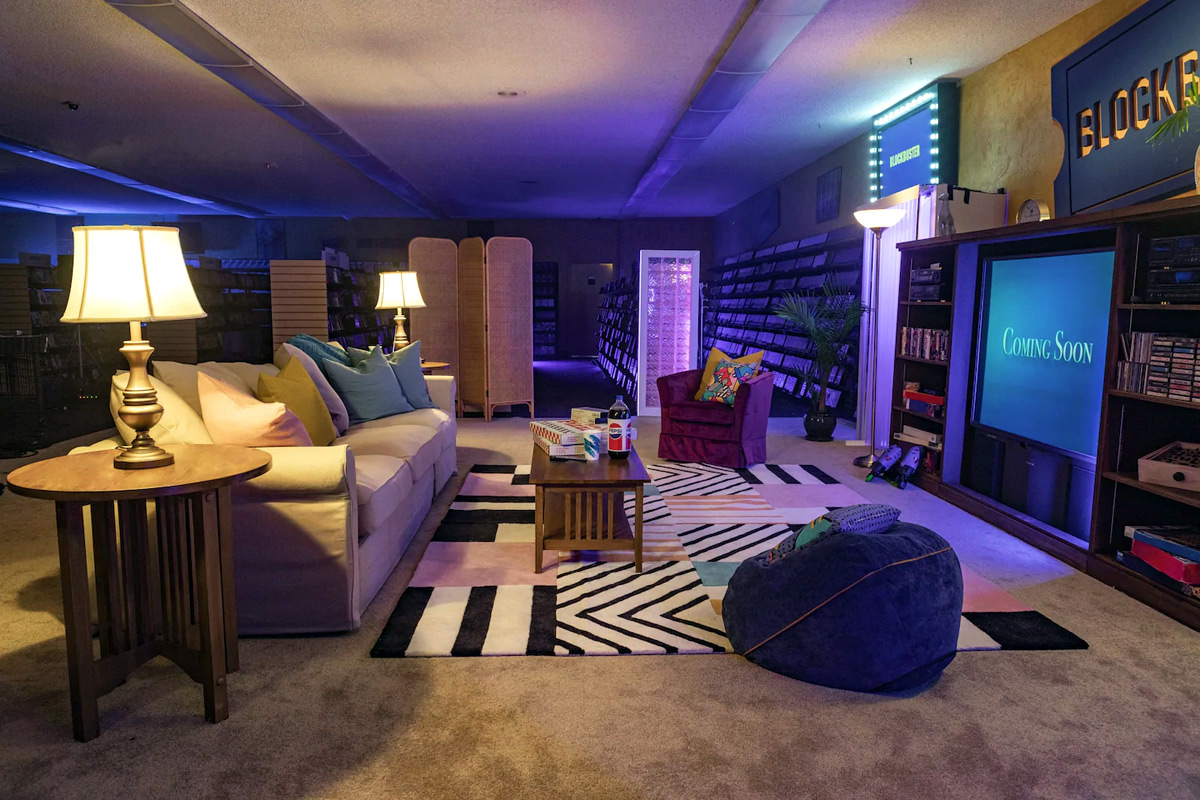 Now, this last remaining Blockbuster is being converting into an Airbnb for three nights, and it sounds pretty damn cool! Store manager Sandi Harding decked out the store with a full retro '90s living room, complete with a pull-out couch, bean bags, lamps and pillows. There's even a gigantic rear-projection TV, a VCR and all the store's VHS tapes to choose from to complete the transformation back in time.
It wouldn't be a proper movie night without snacks, so this Blockbuster sleepover includes free pizza, two-liters of Pepsi, candy galore, and of course, plenty of popcorn, heavy on the butter. And remember, the store is all yours for the night! So feel free to let loose, blast the boombox and wear your favorite '90s denim so that you feel right at home in another era.
Harding had originally planned to celebrate their 20th year as a Blockbuster, but the COVID-19 pandemic threw a wrench into those plans. So they came up with the Airbnb idea. "Over the past few months, we've been missing the regular visits from friends, neighbors and tourists from around the world. So, we're opening our store for a socially distanced movie night, just like those of decades past!"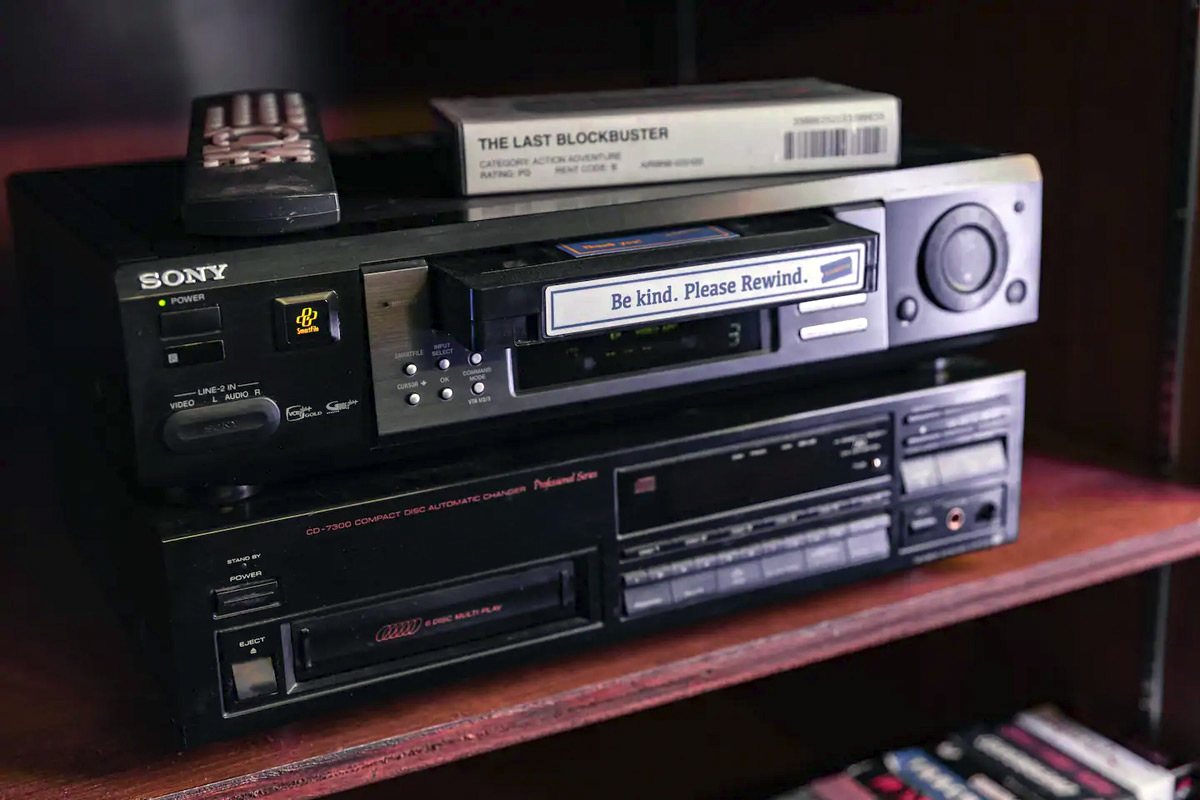 Want to spend a night at the world's last Blockbuster? Here's how it works. On 8/17 at 1PM PT, head over to Airbnb, where you can request to book one of these three, one-night stays that'll take place on 9/18, 9/19 and 9/20 for up to four people. But keep in mind, you have to be a local Deschutes County resident in order to book the Blockbuster Airbnb experience.
The rental allows up to four people, and encourages groups to be from the same household to easily adhere to Airbnb, CDC and local authority COVID-19 protocols and guidelines. "There will be some rules with social distancing," says Harding, "but for the most part they can just enjoy their evening, enjoy pizza and popcorn and just have a blast."
If you were wondering how much this nostalgic movie night costs, fear not. It's only $4 for the night, a penny more than what you would spend for a new release. They're clearly not making any money on this, but if you want to help out the store, you can visit their online store and purchase some classic blue and yellow Blockbuster Video gear.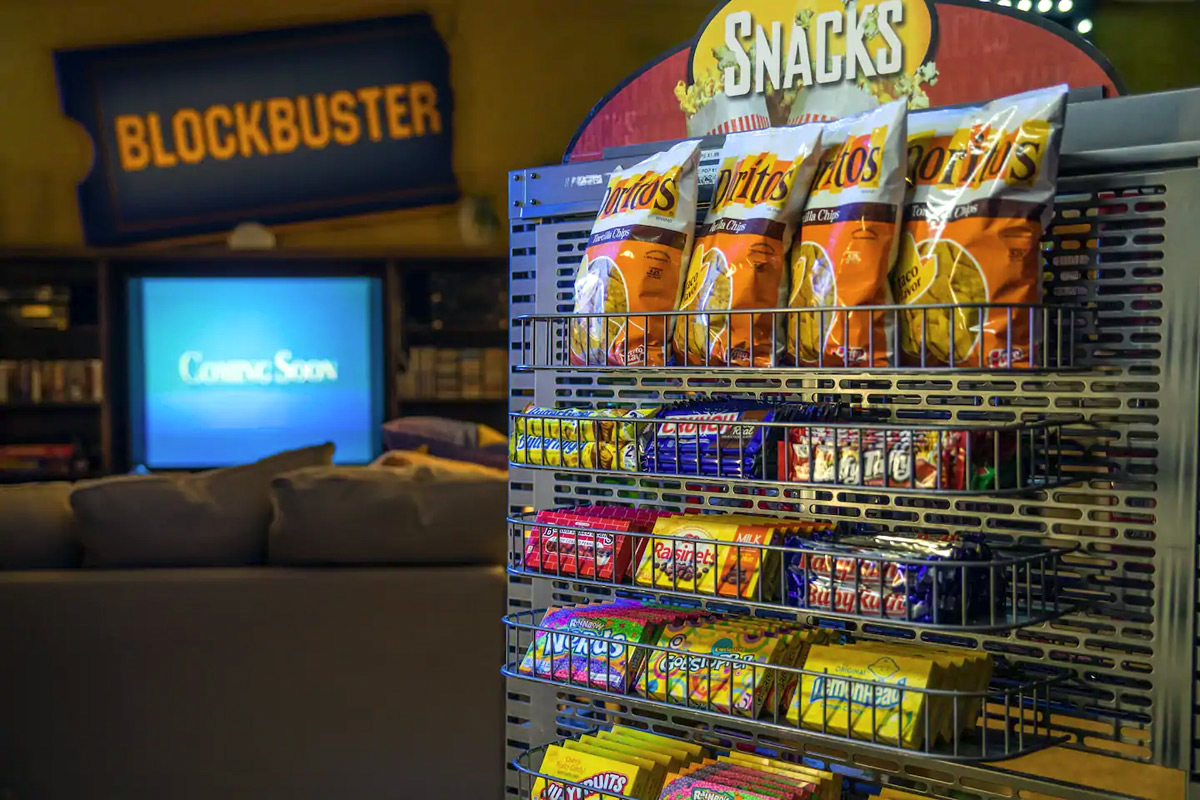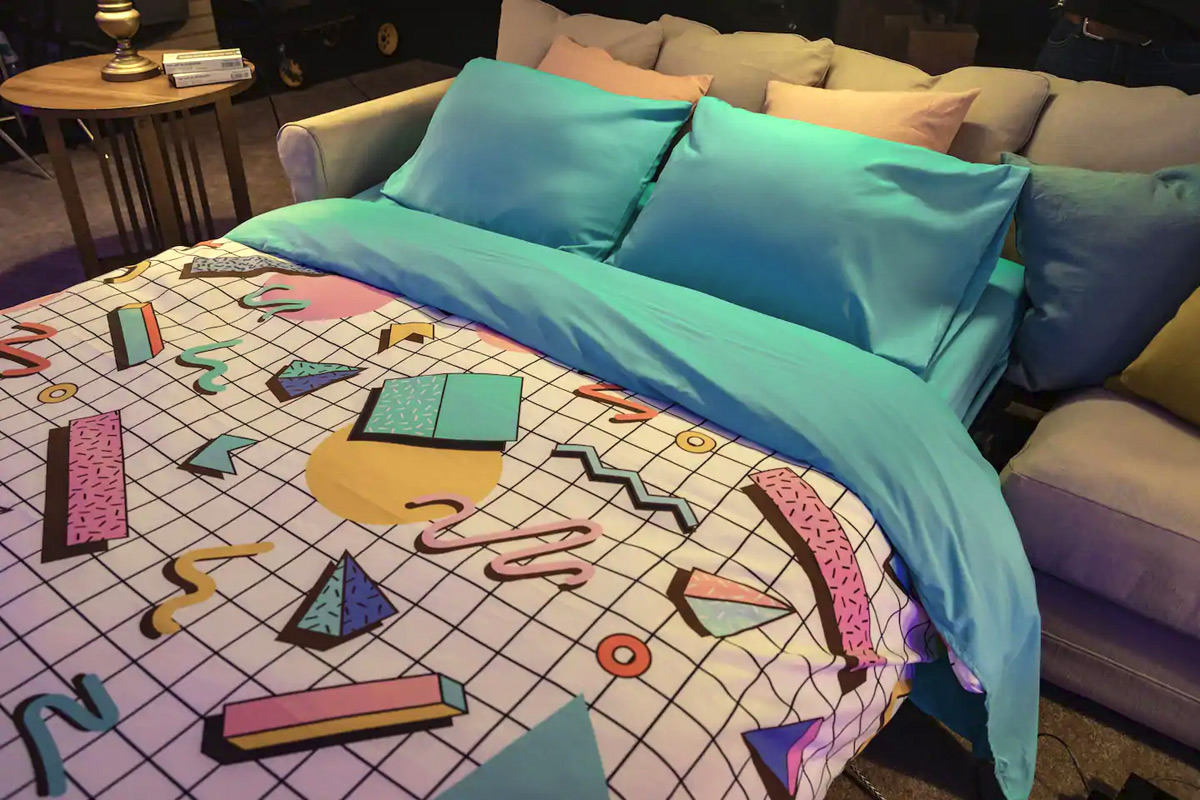 You can view the listing at airbnb.com/blockbuster.