We're Celebrating The First Day Of Spring With A Sweet Giveaway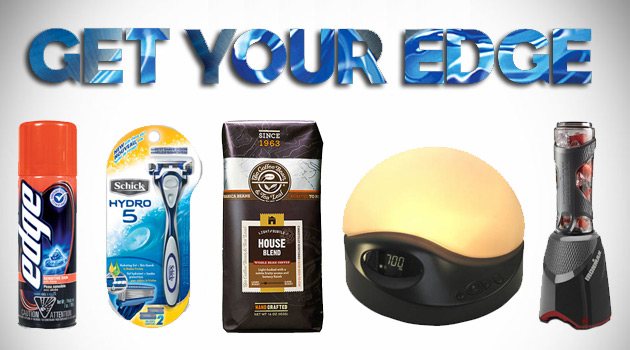 March 20th marks the first day of Spring, and with the spring thaw currently underway, guys everywhere are beginning to surface from the depths of their warm beds and blanket mounds to see the light of day for the first time in months. Unfortunately, it's written all over their face – literally.
Many guys are apprehensive about shaving due to the sensitivity they often experience after having gone so long without one. For guys getting out of the rut of winter stubble, we want to offer some help to help get your face out of hibernation as you prepare to bare it all this summer.
As such, we're giving three lucky Guys Gab readers a 'Get Your Edge' prize pack that's filled with all the essentials you need to spring forward and get recharged for the new season.
Each prize pack will include the ideal grooming duo, featuring the hydrating technology of a Schick Hydro 5 razor and Edge Sensitive Skin Shave Gel to provide an irritation-free shave experience that will give you the morning boost of confidence necessary to help you look and feel great into the rest of the day. To prevent irritation during the first shave of the new season, the Schick Hydro 5 razor features an exclusive hydrating gel reservoir with aloe vera, vitamin E and new shave oils to provide soothing lubrication from start to finish. Paired with Edge Sensitive Skin Shave Gel's anti-irritation conditioners and emollients, you'll be ready to 'spring into spring' with a smooth, clear face without redness!
The prize pack also includes 3 pounds of ground coffee to help combat early morning drowsiness, a sunrise simulator alarm clock to wake up peacefully, and a personal fitness blender to make the most important meal of the day a little more convenient.
Sounds good, right? To enter the Get Your Edge givaway, simply e-mail us and tell us why you're happy for the Spring season. We'll pick three winners at random next Friday.
Good luck!