Review: 2017 Fiat 124 Spider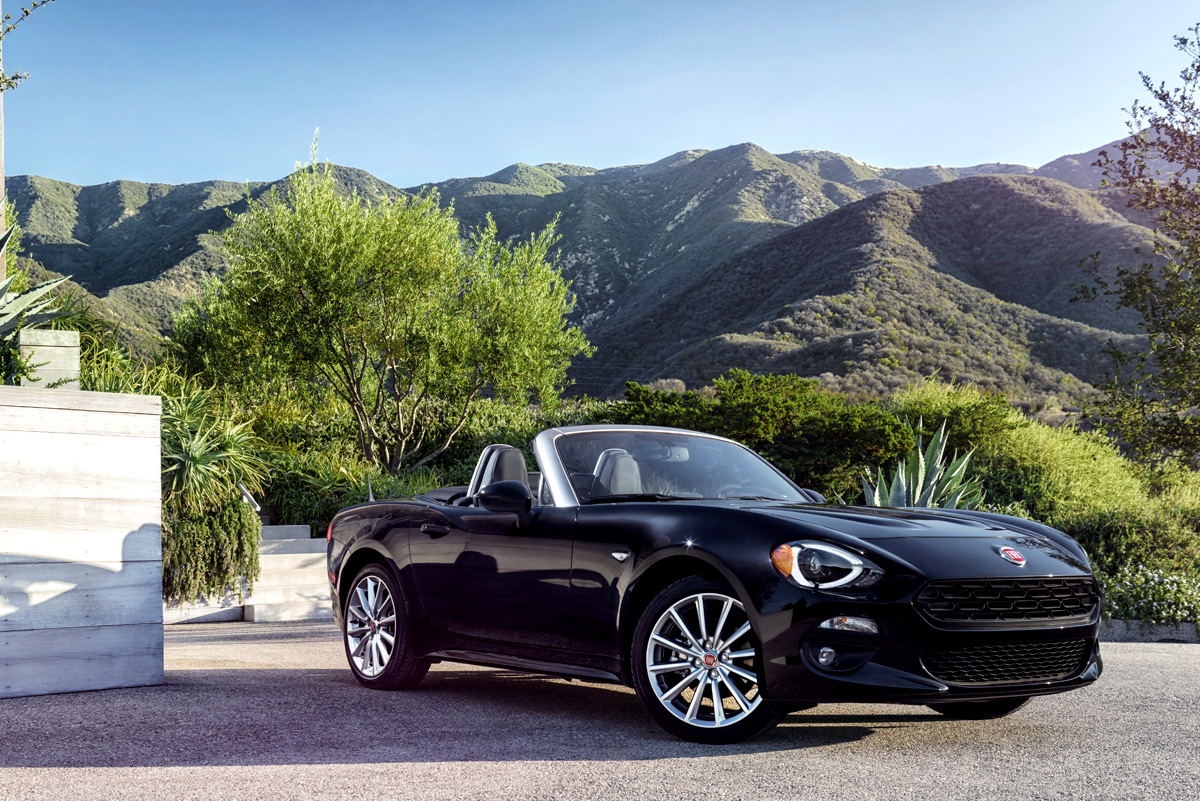 The 2017 Fiat 124 Spider is the resurgence of an old favorite. Back in the day, Fiat was best known for their topless 124 and now that the carmaker is making a comeback in the US, it seemed like a good idea to play to that nostalgia with the 124 Spider. The result is a classy little car that's fun all the way around.
The 2017 Fiat 124 Spider sits atop a Mazda MX-5 Miata chassis, taking all of the goodness of the Miata and giving it an Italian twist. The engine and transmission are all Fiat, as is the body styling. The interior is kind of halfway between with some Fiat elements mixed in with Mazda's MX-5 interior design.
What this results in is a Fiat 124 Spider that is loveable, fun, and endearing. There are downsides, of course. Namely that it's a two-seat convertible made for Romans, so the big and tall will not likely be very comfortable in this tiny car. The Miata suffers from the same issue. I say "suffers" because I am one of those big and tall who really wants to fit, but just doesn't quite make it.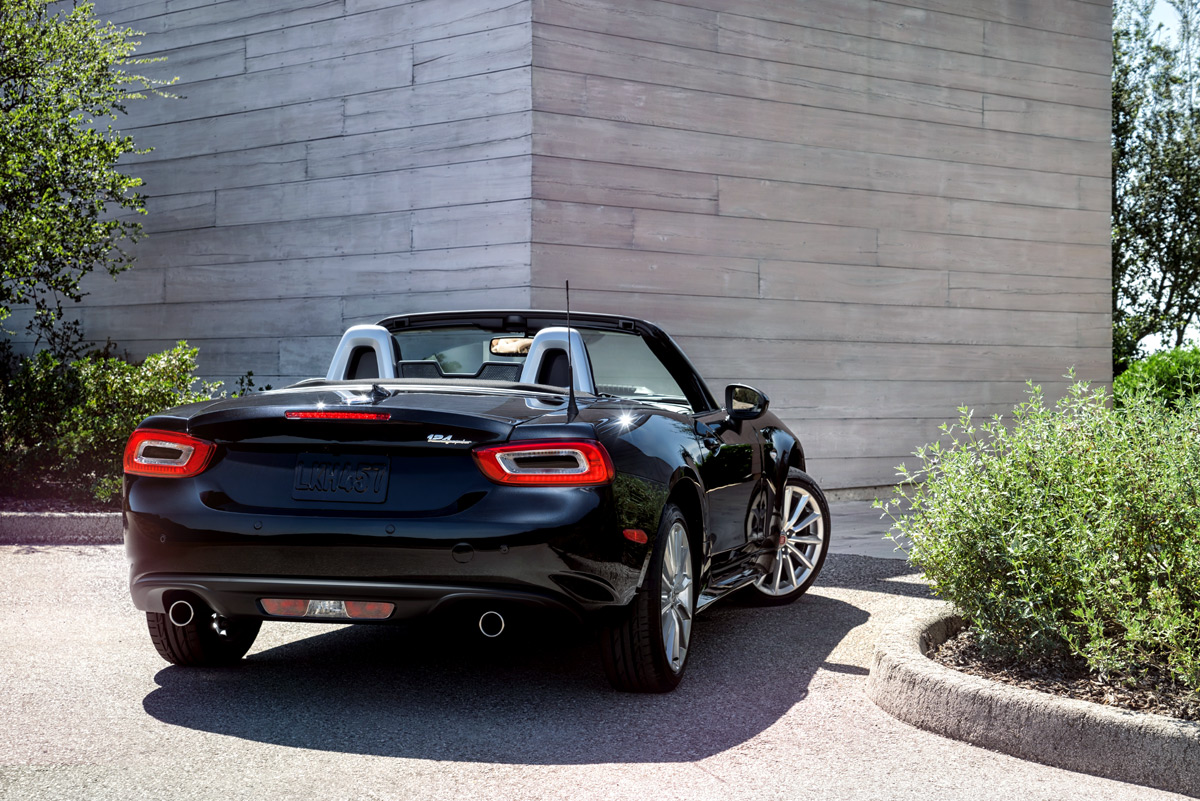 I want to fit because the 124 is a ton of fun to drive. It's zippy, handles very well, and just exudes good times. Driving along with my best girl and a lot of waving at the cars slowing down to check us out is a great way to spend an afternoon.
Powering the 2017 Fiat 124 Spider is a little turbocharged 1.4-liter four-cylinder mated to a six-speed manual transmission that puts out 160 horsepower and 184 foot pounds, as we drove it. Want even more power? The Abarth model kicks things up a notch thanks to some exhaust tuning and other tweaks.
Sure, there's a six-speed automatic available, but we would not recommend leaving the fun of manual shifting behind. The shift throw and ease of the clutch in the little Fiat are awesome and rev matching for gear floating is easy to learn to do; especially when pushing the speeds and gear jumping from first to third. The Fiat is just a joy to pilot and the gear shifting definitely adds to that.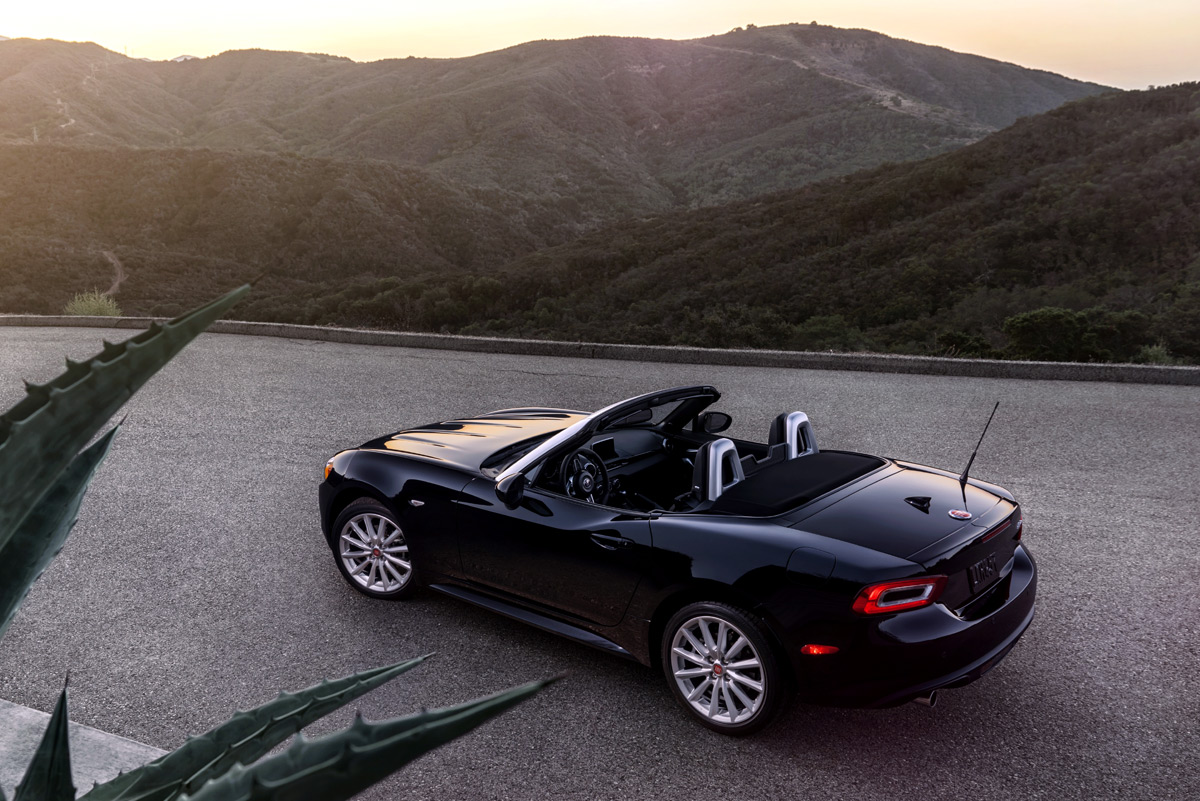 Another fun aspect of the Fiat 124 Spider is the drop-top. It's ridiculously easy to operate, with a single latch to unlock and easy manual movement. It can be done from the driver's seat without fuss. Just unlock it and throw it back. Almost literally. Closing it is similar, with a simple lever pull to unlock from the open position and pull forward. The roof is so easy to manipulate that my seven year old was able to do it.
The interior of the 124 Spider is simple, but not cheap. With the exception of last-minute add-on cupholders, which are sort of hung into place and seem to beg to be broken by an errant knee or elbow, the interior has a quality about it that belies the price point of the car. Also of note is the sound dampening in the Fiat, which is far better than that found on the Miata.
Getting in and out of the Fiat 124 is another challenge for the big and tall. At 6'3″ and well over 200 pounds, I had to employ all of my expertise with sports cars to maneuver into and out of the little Fiat. Being motivated by how great the car is, though, it wasn't too much effort comparatively. Shorter sills and good seat bolstering help this along.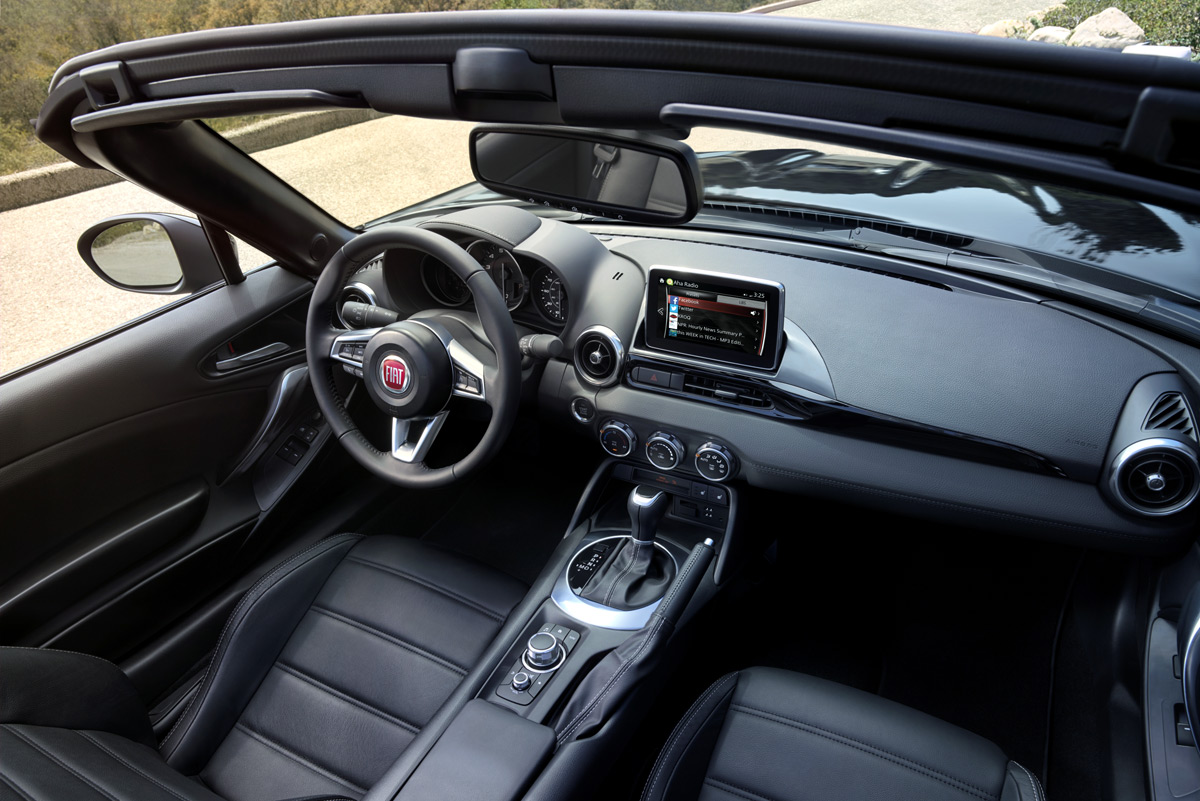 As for trunk space in the Fiat 124 Spider, it's actually bigger than it looks. We managed to stuff enough items in there to make for a weekend getaway, but we had to pack intelligently to do so. Trunk space measures just shy of 5 cubic feet, which was enough to fit a couple of carry-on bags, a shoebox, a garment bag, and a large shoulder bag.. without sitting on the deck lid to get it closed! Jersey mobsters looking to haul bodies will have to find a different Italian car for their needs, though.
The overall impression that the 2017 Fiat 124 Spider gives is one of joy and fun. It drives very well, puts out just enough power to stay interesting, and feels engaging at all times. Like all roadsters, it's cramped, but the Fiat has a lot to make up for that.
Pricing for the 2017 Fiat 124 Spider starts at around $25,000, with our nicely-equipped tester coming in at a very reasonable $27,500. We think it's a fun little roadster and highly recommend it to anyone who's looking for some fun in the sun!