The 2019 Dodge Challenger & Charger Will Be Offered In Heritage-Inspired 'Sublime'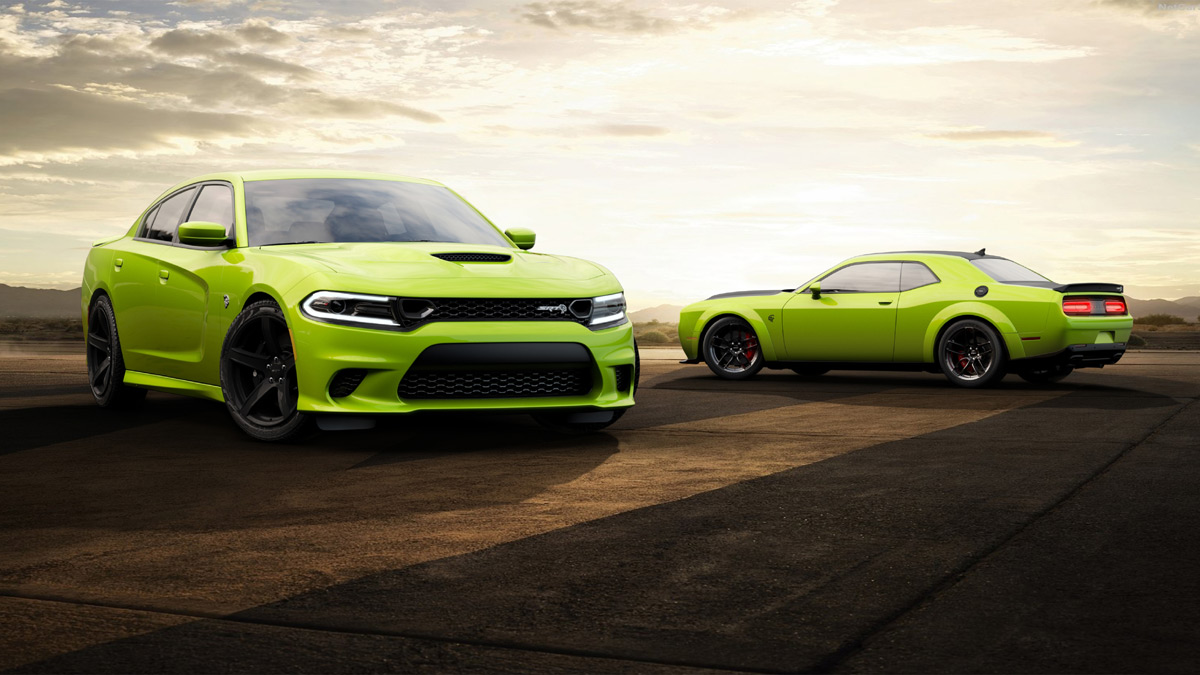 Dodge//SRT is looking ahead to brighten things up this spring muscle car season by bringing back the heritage-inspired color Sublime. For the first time ever, Sublime will be available on Charger Scat Pack, Charger SRT Hellcat and Challenger Widebody models. Sublime is also returning to the Challenger T/A for the first time since 1970.
Sublime joins the available high-impact paint colors, such as B5 Blue, Go Mango, F8 Green, Plum Crazy and TorRed, on both 2019 Dodge Challenger and Charger lineups.
"Our Dodge//SRT muscle cars give our customers what they want, an incredibly wide variety of performance models and high-impact color options. Whether it's Sublime paint, all-wheel drive capability or 797 horsepower, Charger and Challenger stand out," said Steve Beahm, Head of Passenger Car Brands – Dodge//SRT, Chrysler and FIAT – FCA North America. "By bringing back a high-impact color like Sublime across the 2019 Challenger and Charger lineups, we're continuing to give our enthusiast customers another way to make their muscle cars even more unique when they showcase the legendary Dodge performance attitude."
If you're headed to the Chicago Auto Show next week, head over to the Dodge booth, where they'll have both the Challenger and Charger models in Sublime on display.
MOPAR fans might remember that Sublime was first introduced during the 1970 model year on all Dodge vehicles except the Polara and Monaco models. In 2007, Dodge reintroduced the color for a limited number of Charger R/T Daytona models. And most recently, Sublime was available across the Dodge Challenger vehicle lineup during the 2015 model year.
The return of Sublime brings a sense of performance nostalgia and powerful bursts of high-impact paint color to highways and dragstrips across the country. While the toxic-waste green color really isn't for me (I'm more of a Plum Crazy guy), I have to give FCA credit for pushing the boundaries when it comes to colors!
What do you think of Sublime?