Review: eBags EXO Hardside Spinner Carry-On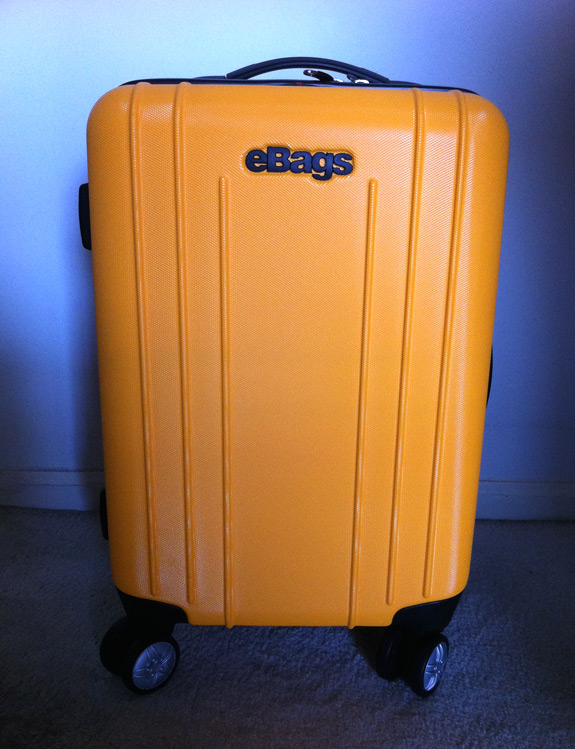 When the airlines started charging people to check their luggage, I started packing lighter in order to avoid those pesky baggage fees. The key is packing efficiently.
Still, there's only so much you can fit into a duffel bag or backpack. For those longer trips, I needed something roomier, but still small enough to fit in a plane's overhead compartment.
After careful research, I decided to go with the eBags EXO Hardside Spinner Carry-On. The carry-on features a rugged 100% polycarbonate exterior, with a polished/debossed diamond pattern to minimize visible scratches.
The suitcase measures in at 22″x14″x9″, with a combined packing space of 18.5″x13″x 8.75″, and it weighs just 7 lbs 8 oz.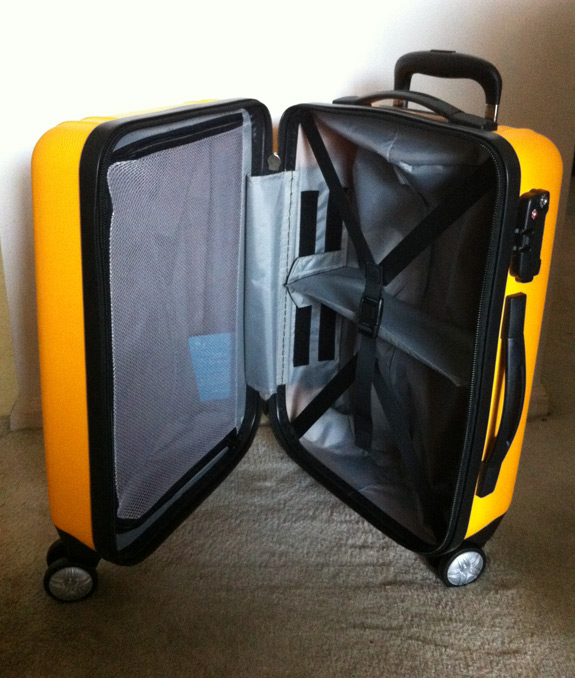 What's really great about this EXO carry-on is that it has EIGHT spinner wheels, two on each corner. I can now wheel my luggage next to me standing upright, rather than doing the old "tilt and tow" like you have to with other roller bags. In addition, the EXO is easy to maneuver in tight spaces – Just turn the case sideways and roll it in front of you!
This bag is full of clever features. Inside, there's an innovative removable/adjustable shelf AND 5-point tie straps. It also has a large #10 self-healing coil zipper, integrated with a TSA recognized 3-dial combination lock for secure packing. Additionally, the telescoping handle is adjustable to a variety of heights, fully extending to 43.5″. As a tall guy, I can appreciate that!
Ready to purchase your very own eBags EXO Hardside Spinner Carry-On? Then head on over to The eBags Brand website, where you can order one in your choice of six colors for just $119.99. And of course, it comes with The eBags Brand's lifetime warranty!