Mixcder E10 Active Noise Cancelling Bluetooth Headphones Review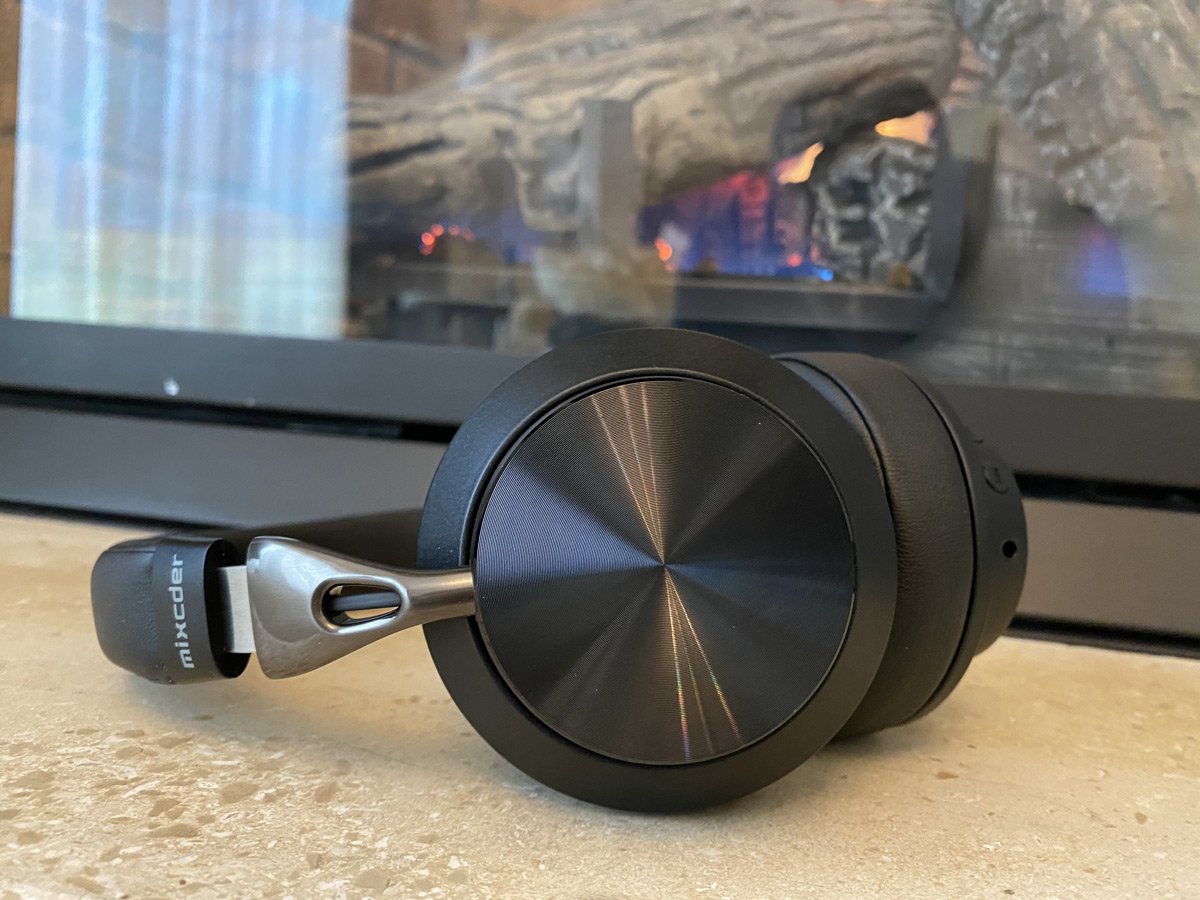 As someone who travels often, I can't tell you how important it is for me to have a good pair of noise cancelling headphones to help drown out the chaos around me whether I'm on a plane or a train, allowing me to enjoy some much-needed quiet time as I watch a movie, listen to some music, or catch up on some podcasts.
On a recent international flight, the airline handed out Bose noise cancelling headphones to everyone in First/Business Class to use in-flight, and they were pretty spectacular. So when I got home, I looked them up, as I wanted to buy a pair for myself. But I got a serious dose of sticker shock when I found out that they cost well over $300. Ouch!
Since then, I've tested out a variety of different noise cancelling headphones at various price points, looking for a high quality pair that wouldn't break the bank. Sadly, each of them had one shortcoming or another, whether it was muddy sound, weak bass, short battery life, poor fitment, or something else entirely.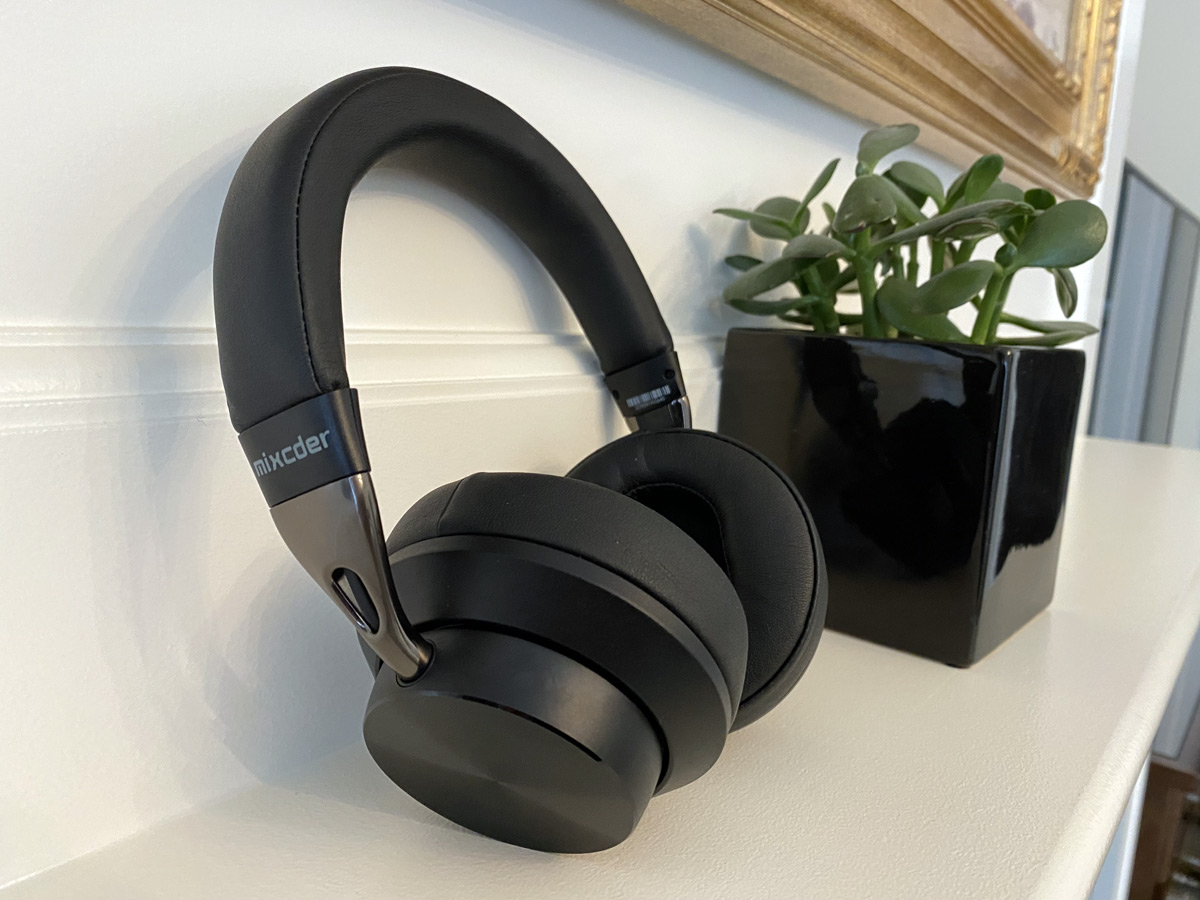 So when Mixcder asked us if we were interested in testing out their Mixcder E10 Active Noise Cancelling Bluetooth Headphones, I was honestly a little skeptical given the low price point ($89.99 on Amazon). After all, most of the popular noise cancelling wireless headphones (Bose, Sony, Sennheiser, etc) sell for upwards of $300.
My first impressions when opening the box was that these look like premium headphones, not overly flashy but a nice subtle combination of plastic and aluminum for the chassis, with the earpads and headband wrapped in leatherette. The headphones felt substantial like they could take some abuse, but they weren't too heavy.
Pairing the Mixcder E10's to my iPhone (for music) and Kindle Fire (for movies) was a piece of cake, you simply press and hold the power button for a few seconds until the LED flashes red and blue, after which you can find the "Mixcder E10" in the Bluetooth settings for your device.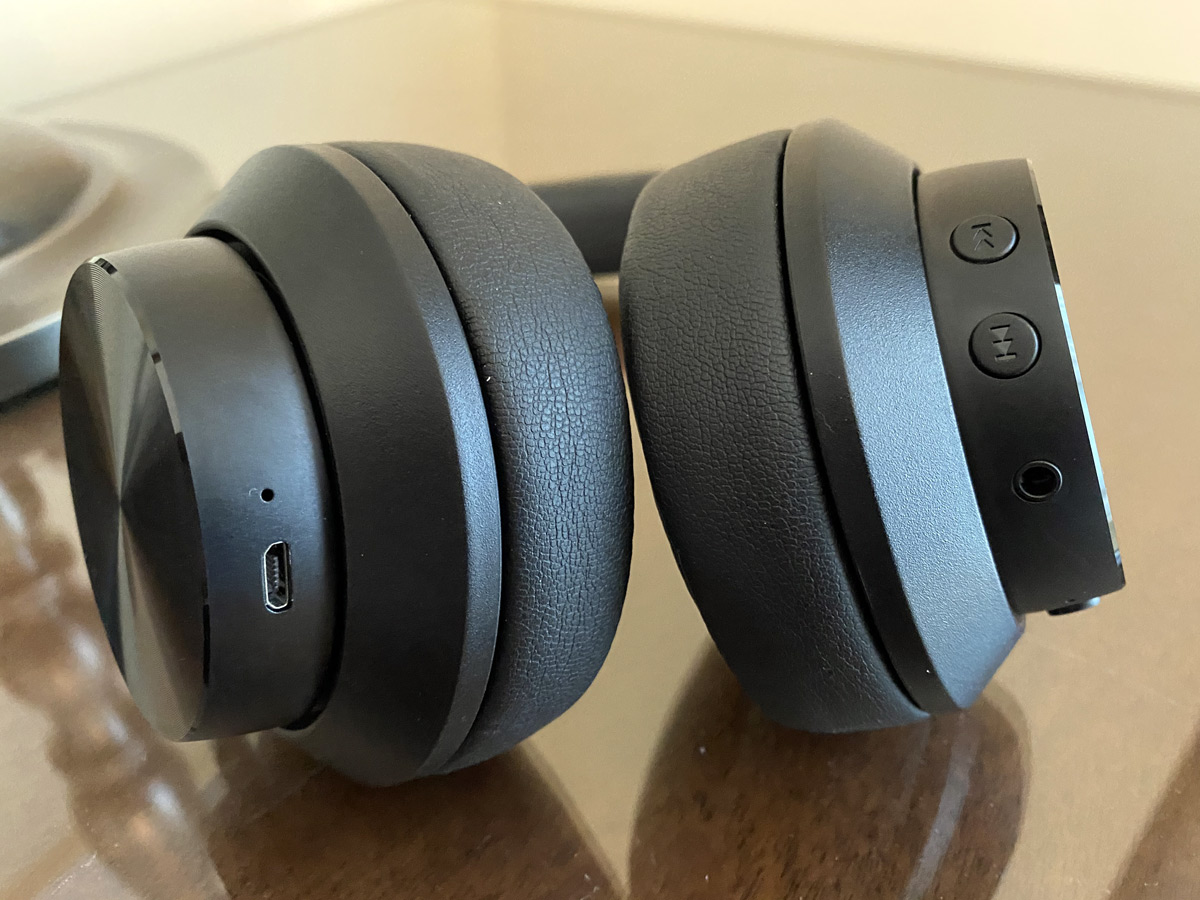 I received these just before leaving on a long trip to Utah, so this gave me the perfect chance to test them out on a LOOOONG journey (10 hours in total). Initially, I was concerned that these were going to be a little tight, as I have a rather big head, and the headband doesn't expand all that much. But it turned out to be just the right size. If I had one complaint, it's that you can't wear them around your neck, as the arms just don't extend far enough.
Another area that tends to give me trouble with over-the-ear headphones are the earcups, as I have large ears, and they tend to hurt after awhile due to the constant pressure. In the case of the Mixcder E10's, the earcups were very comfortable, and I got through my first 5 hour flight without any fatigue or ear pain whatsoever. (An hour or so later, my ears started hurting a bit, but after that many hours wearing them, I wasn't too surprised)
Battery life has been just stellar, with me using them for about 20 hours in total so far without the need to recharge them yet. Mixcder claims that you can get up to 35 hours of use with ANC off, and 30 hours with ANC on. Should you run out of juice, the fast charge function provides 3 hours of battery with just 5-8 minutes of charging, with a full charge taking less than an hour!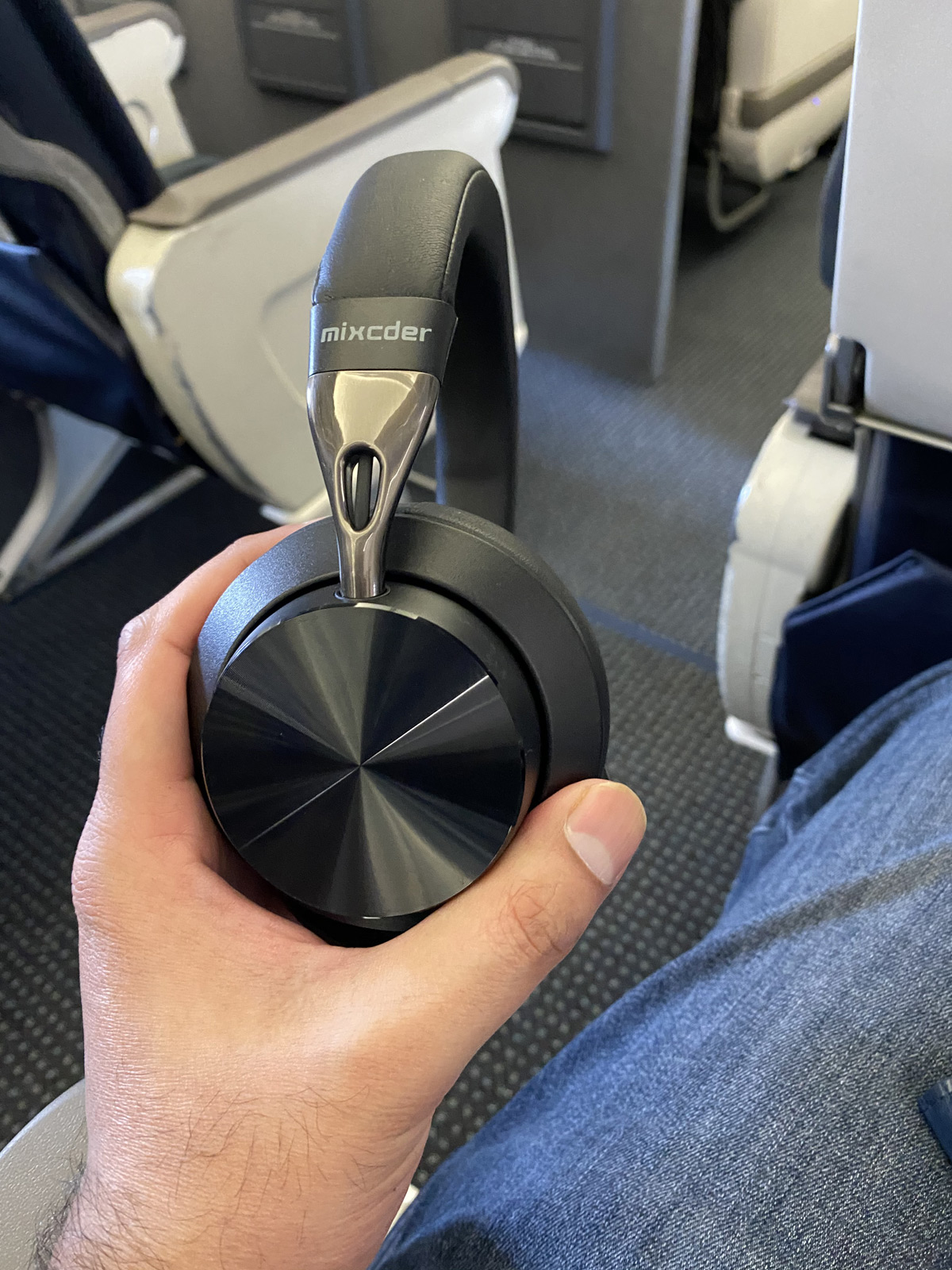 So how do they sound? Honestly, I was really impressed. While not quite to the standards of an audiophile, they sound remarkably good, thanks in part to the dual 40mm high-performance neodymium iron boron speaker driver units. These headphones deliver powerful deep bass and bright and crisp treble, a smooth and warm midrange, and a fairly good soundstage to boot.
As for the Active Noise Cancelling, I thought the Mixcder E10's did a great job filtering out the background noise on the plane, with the earcups forming a nice closed seal and providing an additional level of isolation. While some might argue that Bose and Sony offer slightly better noise cancellation, they're also triple the price. Personally, I just can't justify that extra cost, especially since I'm not using them on a daily basis.
Overall, I've got to say, I was really impressed with the Mixcder E10's. It's easy to discount these headphones given their low price, but Mixcder really knocked it out of the park here, delivering a high-quality pair of headphones that check off all the boxes, with great sound, build quality, noise cancellation, and battery life. What more could you ask for?