Review: Powerocks Super Magicstick & Magic Cube
Technology like smartphones and tablets are great, but they suck down power like nobody's business. If you are a heavy user like me, you probably struggle to make it through a full day without recharging. And while it's easy to recharge your device if you're at home or work, it's a lot harder to do on the go.
Enter Powerocks, and their complete lineup of battery extenders that let you charge energy hungry devices when away from an outlet. We tested out two of their most popular products, the Super Magicstick and the Magic Cube.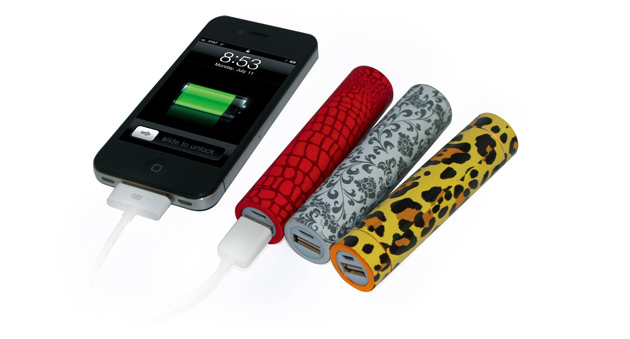 The Powerocks Super Magicstick 2800 mAh is a cigar-shaped portable battery that's small enough to pop in your pocket. As the name indicates, the Super Magicstick provides 2800 mAh of power, which gives enough juice to fully charge most smartphones two times. If you'll be away from an outlet for awhile (concert, bus trip, amusement park, etc), the Magicstick is the perfect solution to ensure that your phone doesn't die on you.
One thing to keep in mind is that you'll need to have your phone's charging cable with you, as the Magicstick only comes with a Micro USB cable used to recharge itself. I wish they'd offer device-specific Magicsticks that came with the necessary cables, but that would probably drive the price up considerably. Considering the low price point of the Magicstick ($31.60 at Amazon), you can certainly afford to buy a spare cable of your own.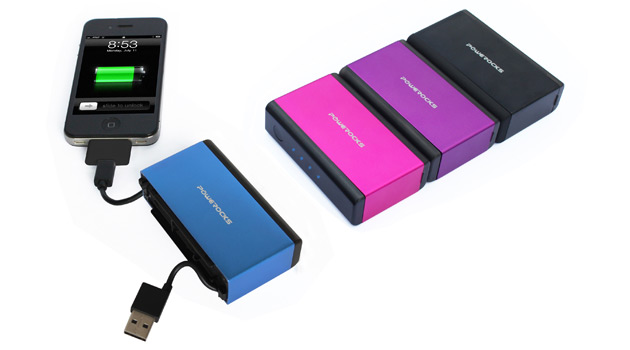 The Powerocks Magic Cube 6000 mAh is a small, colorful aluminum cube that lets you charge two devices at once, and it's 6000 mAh capacity ensures that it won't run out of juice before charging you back up. Grab your Magic Cube when you leave the house or plan to travel. Its compact and lightweight size easily fits within a briefcase, backpack, or suitcase – So you'll never miss a call, lose power in a lecture/meeting or suffer from airport outlet crouch.
The Magic Cube includes built-in USB and micro USB cables, and comes in three different capacity options (6000, 9000, and 12000 mAh), making it the ultimate choice for rechargeable power on-the-go. The Magic Cube 6000 mAh retails for $74.99.
Both the Powerocks Super Magicstick and Magic Cube worked flawlessly for me, and I highly recommend them to anyone looking for additional power on the go.