Review: Raiding The Rock Vault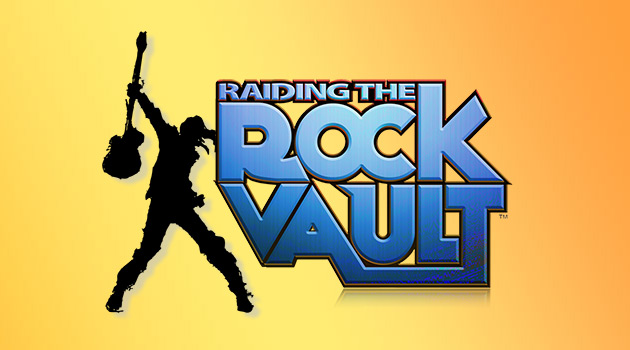 If you're a fan of classic rock, then you've got to get tickets for Raiding the Rock Vault the next time you're in Las Vegas. You may not have heard of this show before (I didn't before seeing it), but after experiencing it first hand last month when we came out to Vegas, I can tell you that it's DEFINITELY worth checking out if you're a fan of live music, performed by members of some of the greatest rock bands in history.
Raiding The Rock Vault is The Story of Classic Rock, a 2-hour classic rock experience that transports the audience from the 1960s to the 1980′s with classic anthems from The Rolling Stones, The Who, The Doors, Led Zeppelin, Jimi Hendrix, The Eagles, Queen, AC/DC, Deep Purple, Van Halen, Journey, Free, Bryan Adams and more. They've dubbed it "The Greatest Set List Ever," and for good reason.
But this isn't some lame cover band performing hits from the 60s, 70s, and 80s. No, these iconic songs are performed by an all-star band with names that you're sure to recognize. Try these names on for size:
Howard Leese -Guitar (Heart, Bad Company)
Tracii Guns -Guitar (LA Guns, Guns n' Roses)
Robin McAuley -Lead Vocals (MSG, Survivor)
John Payne -Lead Vocals, Bass (Asia)
Paul Shortino -Lead Vocals (Rough Cutt, Quiet Riot)
Jay Schellen -Drums (Hurricane, Asia)
Andrew Freeman -Lead Vocals (Lynch Mob, Offpsring)
Michael T. Ross -Keyboards (Lita Ford)

This fully live concert experience features a stunning light show, video screens, actors, DJ Narrator, and high quality concert sound production in the famous showroom at the LVH Hotel and Casino, formerly the Las Vegas Hilton. Sure, it's a bit of a hike getting down here, but it's totally worth it!
Still not convinced? TripAdvisor ranked it #4 of 537 attractions in Las Vegas, with an overwhelming number of 5-star reviews. That right there tells you something right there.
Overall, it was a pretty amazing show. All of the band members were great, but I was particularly impressed with Andrew Freeman and Tracii Guns. Both of them put on epic performances, and you could see that they were having a blast up there, and that they weren't just there to collect a paycheck.
The show also features special guests from time to time as part of its Icon Series, and the one and only Lou Gramm (founding vocalist of the rock band Foreigner) will be performing in five shows from October 18-22. How awesome is that?!
Ticket prices for Raiding The Rock Vault range from $49 to $125 (plus fees) for a special Rock Star Package (which includes tickets in first five rows, t-shirt, concert program, album, meet-and-greet and VIP pass).
For an up-to-date schedule or to purchase tickets, visit raidingtherockvault.com/tickets/, vegas.com, or ticketmaster.com. Tickets can also be purchased by calling 702-732-5755 or 800-222-5361.
After you check out the show, be sure to come back and let us know what you thought of it!