Review: Absinthe at Caesars Palace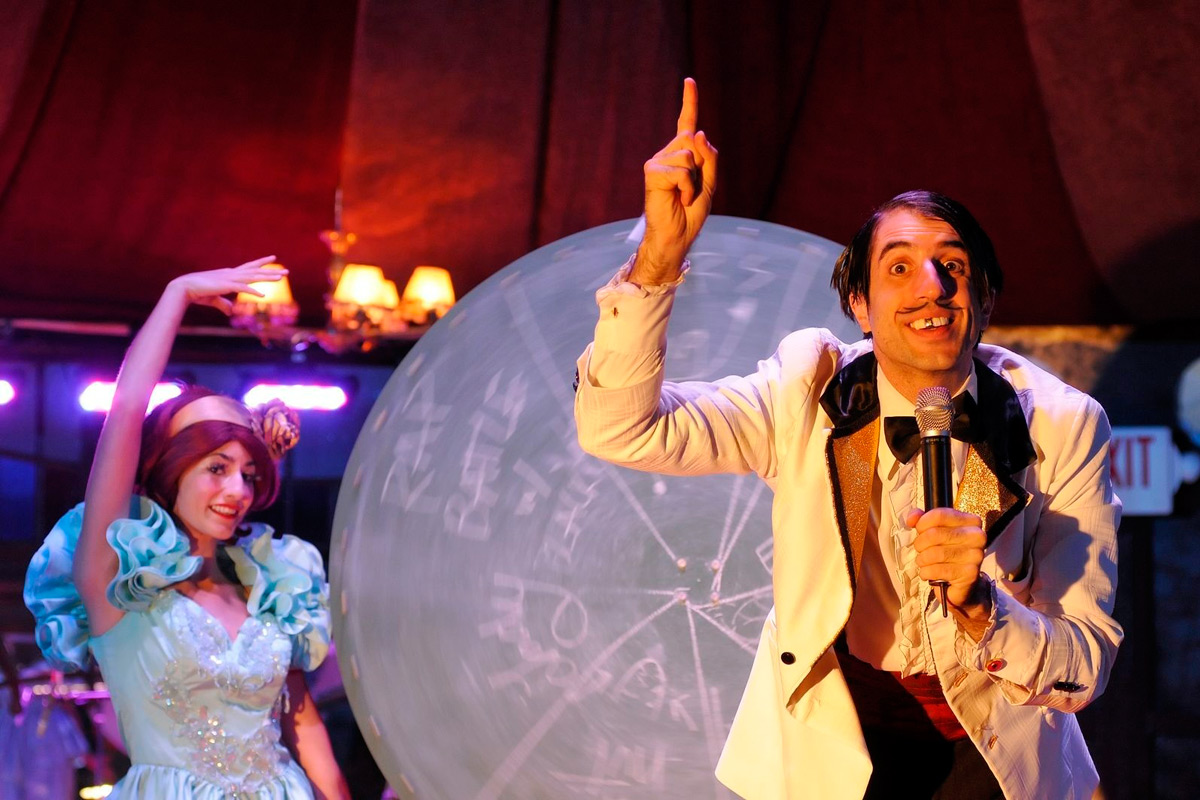 When we came out to Las Vegas last month, I made sure to keep a night free so we could see Absinthe. I'd heard nothing but great things about the show, and the fact that the gorgeous Angel Porrino was in the show was an added bonus.
It's a little hard to describe Absinthe. Many of the performances are similar to what you'd see in a Cirque du Soleil show, but the setting (a 100 year old circus tent that holds a mere 640 seats), language (explicit with LOTS of erotic innuendo), and overall zaniness are like nothing you've ever seen before.
This 30-second teaser gives you a little glimpse into the world of Absinthe:

When you walk into the circus tent (which is located outside of Caesars Palace), you leave Las Vegas behind and step into a traveling circus setting that feels over 100 years old. It's called the Spiegeltent, and it's really quite remarkable, full of amazing decorations and furnishings that really sell the experience.
The show itself features a combination of circus, burlesque, music, cabaret style and acrobatics, and it'll have you on the edge of your seat throughout. In some instances, you will find yourself involuntarily holding your breath for a little too long, because that's how dangerous some of the acts are. It's really something else.
By the end of the show, my face was hurting from laughing so much, it's comedy gold. But like I said before, it's raunchy humor that's not for the faint of heart (or kids), so if you're easily offended, this probably isn't the show for you. But to me, this show epitomizes what's great about Vegas.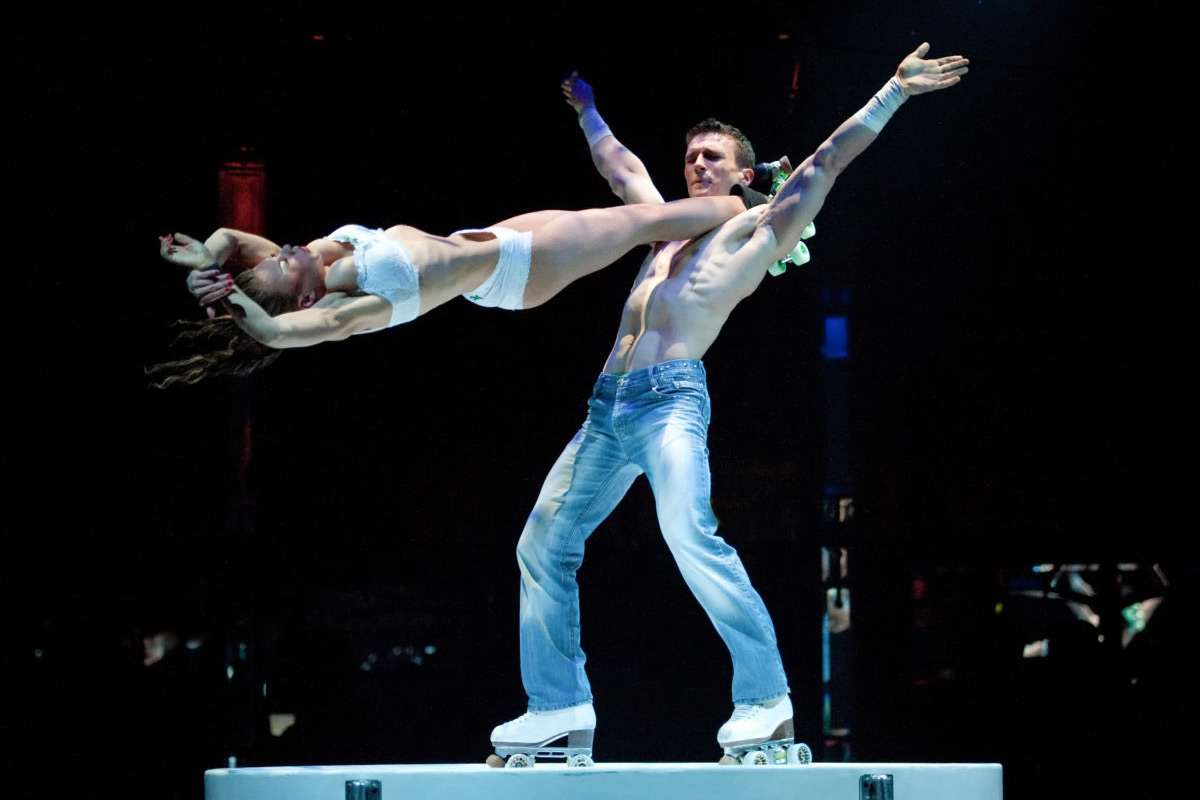 Our seats were about 4 rows from the stage, and it was pretty awesome. If you're really daring, you can even opt for the VVIP front-row seating, which is so close to the action that you're not allowed to get up during certain performances, or you could get hit with a flying roller skate or body part! The choice is yours..
All of the acts were pretty amazing, but The Skating Aratas were definitely one of my favorites. These two incredibly fit performers skated around a tiny stage that's only 9 feet in diameter, doing crazy stunts that are insanely dangerous. You know that one small mistake could spell disaster for both them (and the audience nearby), and that's what makes it so exciting.
The opening performance is also pretty nuts, it involves a series of chairs being stacked on one another, as the performer climbs higher and higher on this shaky structure. Don't be late to the show, or you'll miss this amazing feat.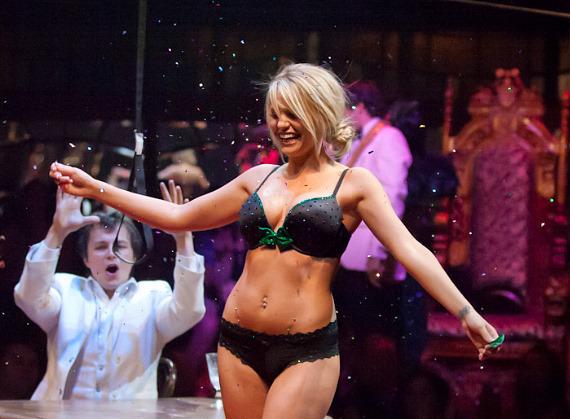 And of course, we can't forget about Angel Porrino's sexy bubble dance. Sure, her part in the show is rather brief, but it's also one of the sexiest parts of the show. Angel tap dances, topless (aside from pasties), in a giant balloon. Need I say more?
But for all the circus-style thrills, it's the outrageous comedy of Absinthe, courtesy of The Gazillionaire and Penny, that keeps audiences buzzing long after the show is over. The duo take a certain pride in the fact they can shock even those who consider themselves shockproof. No subject is off limits. Race. Sexual orientation. Politics. Religion. Everything is fair game.
I can't say enough good things about Absinthe, it really blew me away. If you're coming to Las Vegas, make sure you get tickets to the show, and prepare for a memorable night that you won't soon forget!