Review: Robert's Steakhouse Atlantic City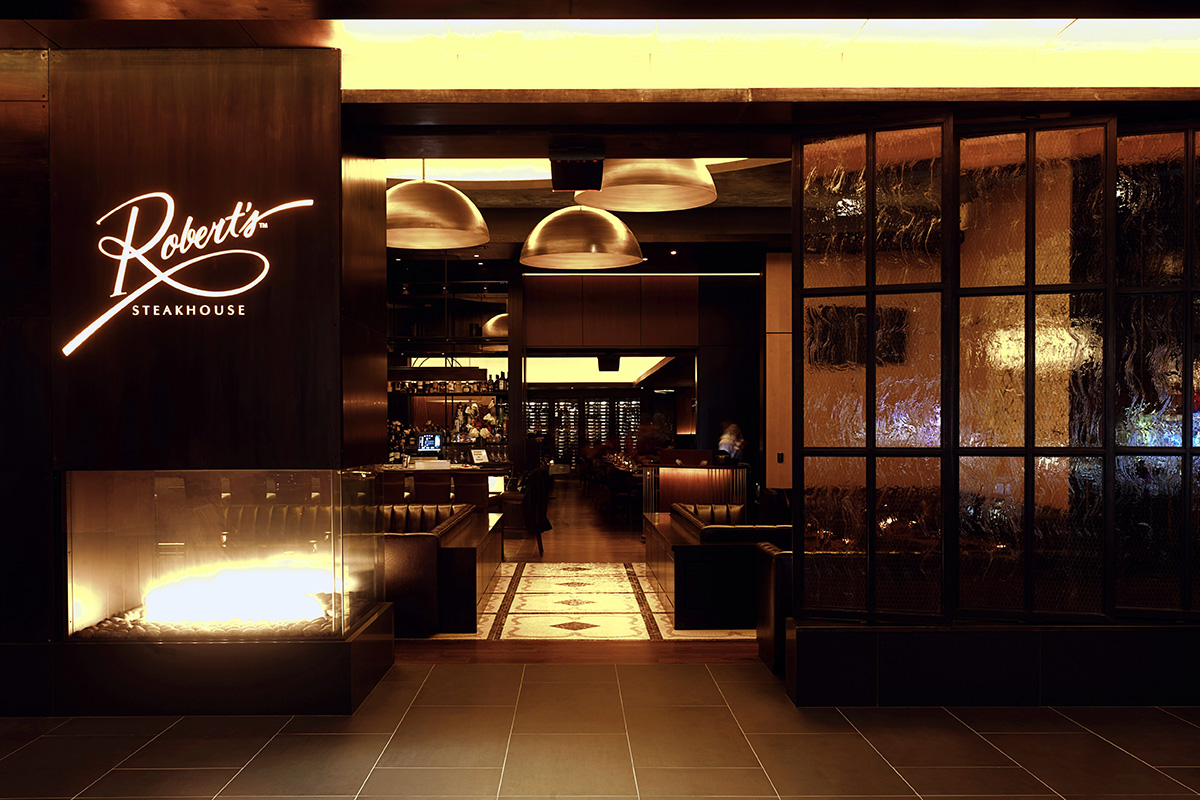 Over the weekend, we decided to drive down to Atlantic City to dine at Robert's Steakhouse, which Philadelphia Magazine recently named their Best Steakhouse. The restaurant is located in the Trump Taj Mahal, and it's absolutely worth making the trek out there, as the food is just out of this world.
Robert's Steakhouse comes to AC by way of New York City. The first Robert's Steakhouse was launched in June 2003 at the Penthouse Executive Club, where it was highly successful. Due to the demand, a second location was opened at Scores NYC in May 2009. Robert's in Atlantic City opened in November 2012, and represents their first standalone restaurant, allowing you to enjoy phenomenal steaks without having to go to a strip club to enjoy them.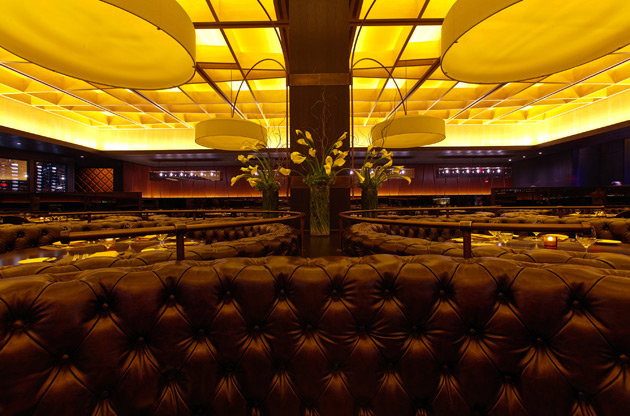 Since many of my New Yorker friends have raved about Robert's, I was eager to try it out for myself and see what all the hype was about. And after finishing my meal there, all I can say is "Wow!"
We started off with a couple of appetizers. There were a lot of delicious apps to choose from, but we decided to keep things simple and go with a wedge salad and lobster bisque. Both were tasty, as were the rolls they served with them.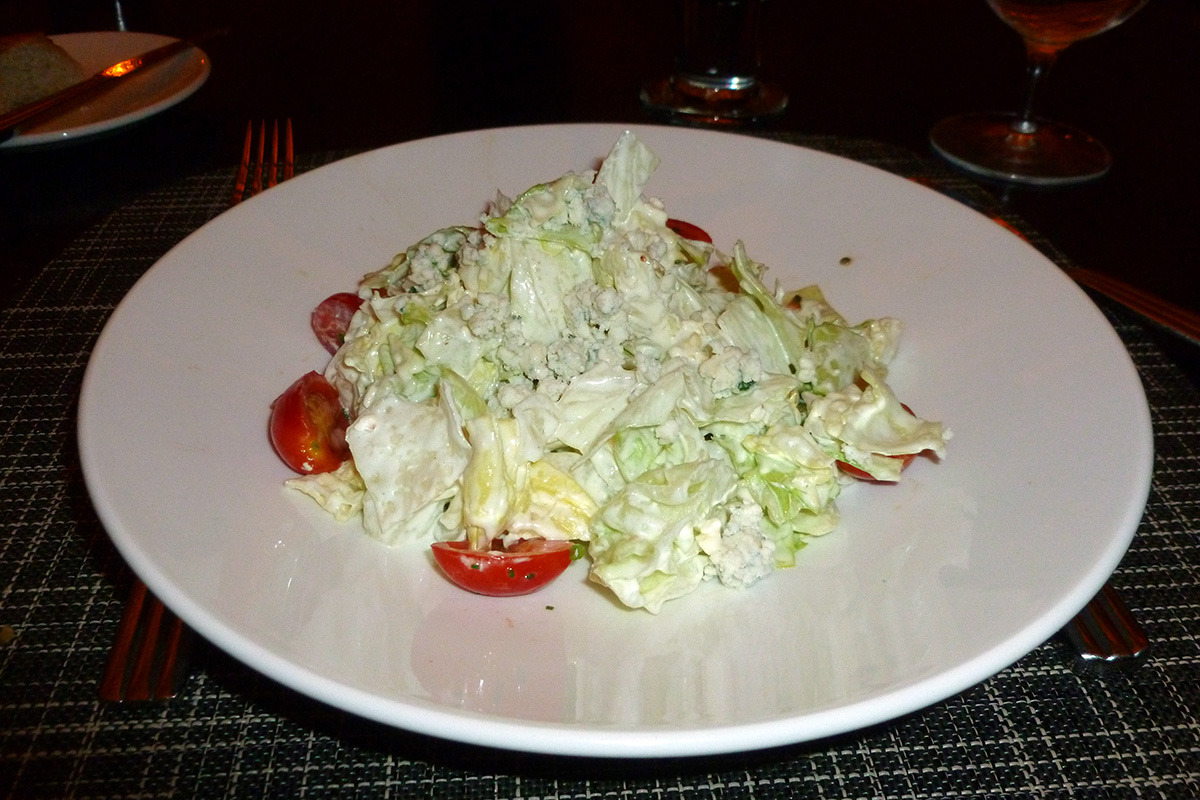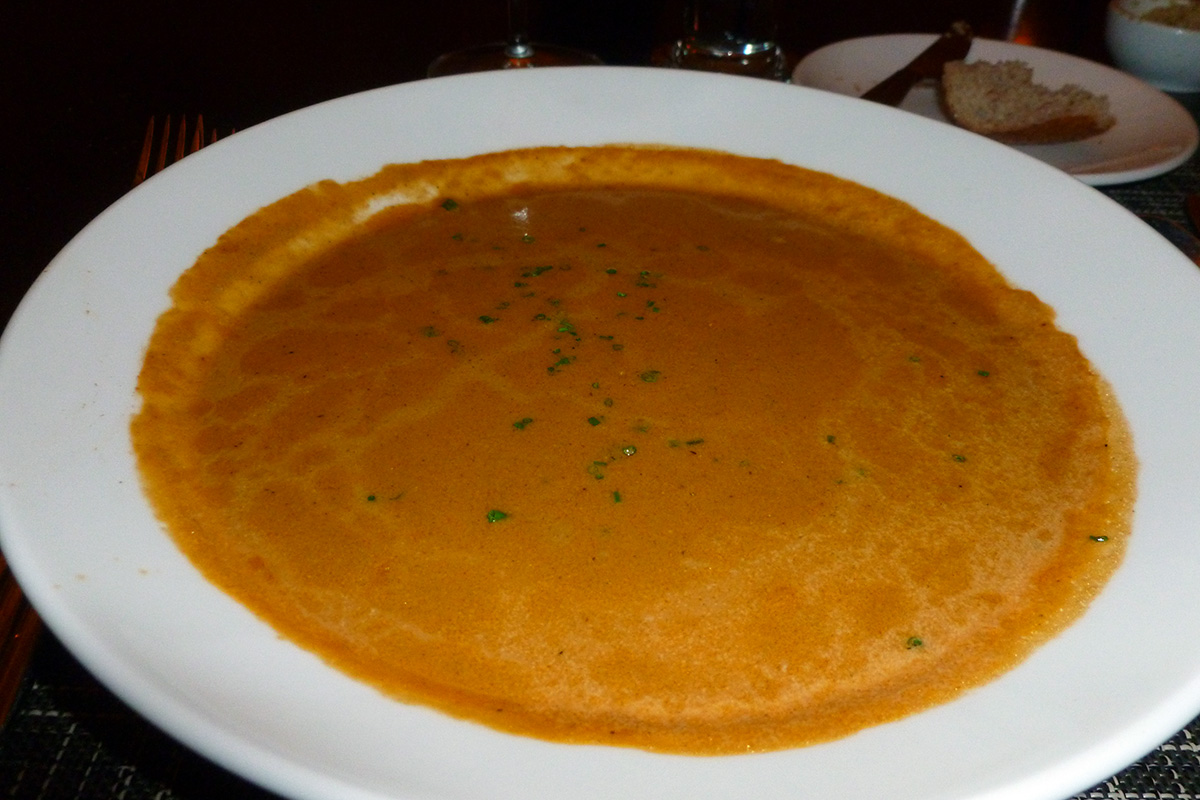 Next up was a refreshing blood orange sorbet, which acted as a quick palate cleanser. After that, the waiter brought out our main entrees. I decided to go with the Bone in New York Strip, which is dry aged in house for at least six weeks. My wife opted for the Seared Sea Scallops. And of course, we had to try the Everything French Fries that everyone talks about.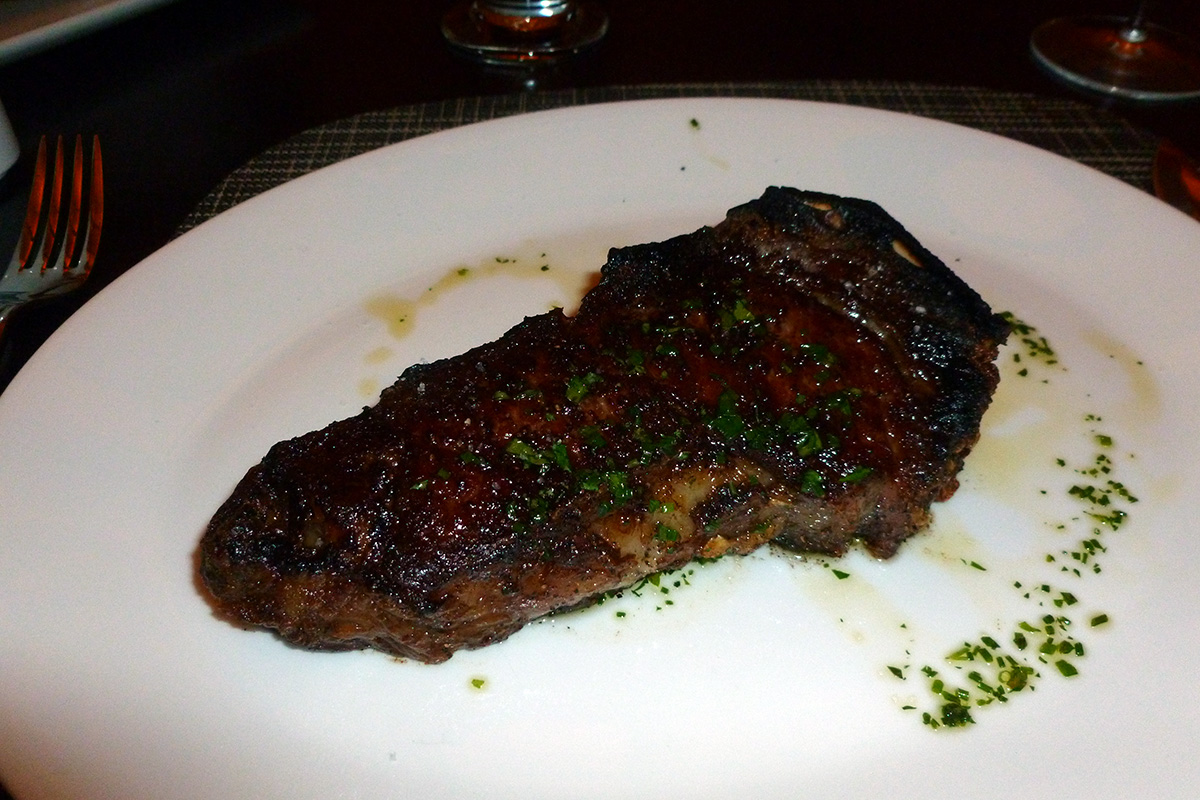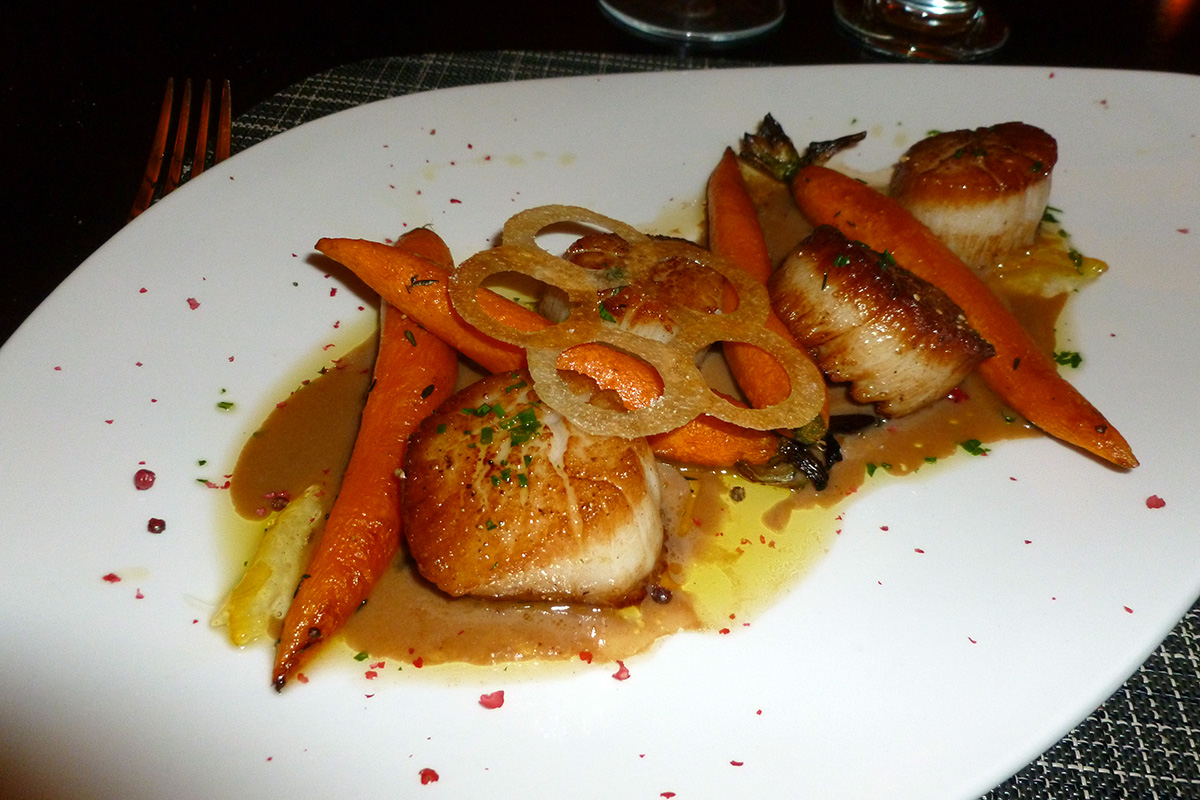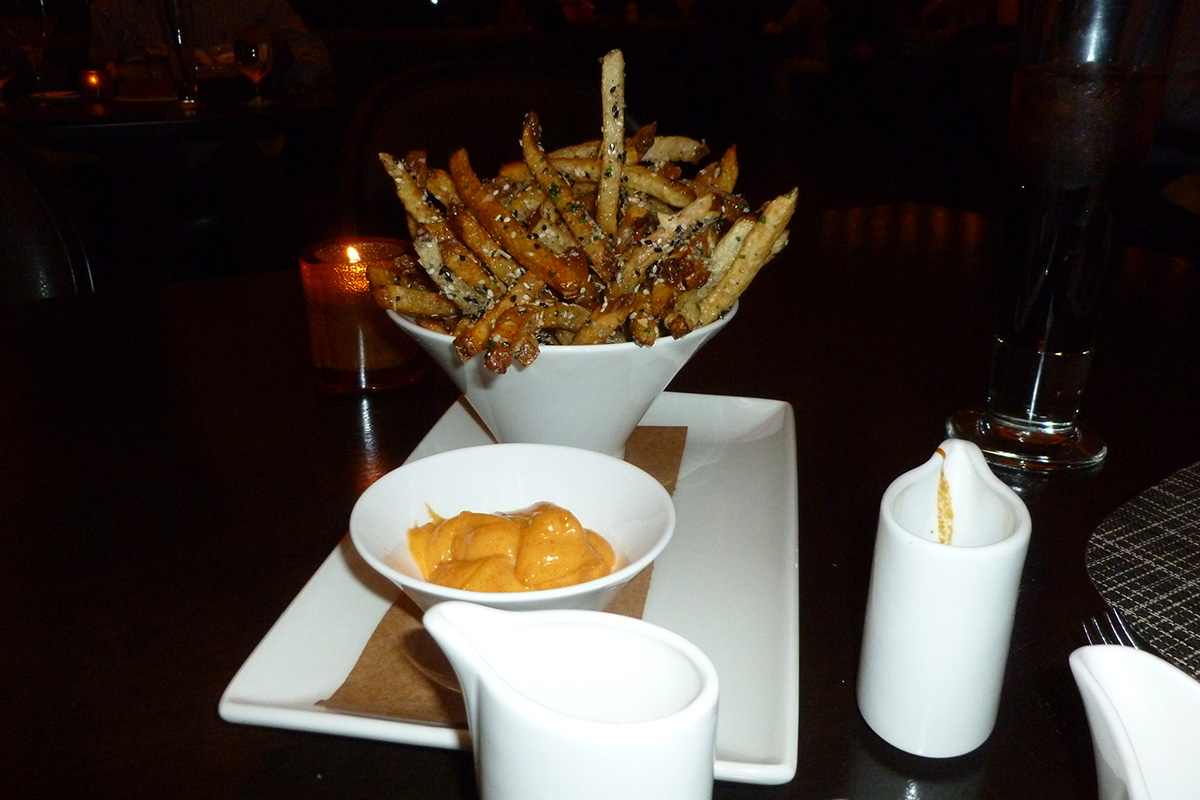 I was torn between the New York Strip and the Rib Eye, but after taking my first bite, I knew that I had made the right decision. The flavor was just out of this world, and it was prepared perfectly. The steak comes with six sauces, but it's so flavorful that you don't really need any of them. Really amazing.
My wife said the scallops were some of the best that she's ever had, and she's a huge seafood fanatic, so that's saying something! As for the everything French fries, the seasoning on them is just insane, and they're addictive like crack. You can probably get away with a single order for the table, as it's quite a large serving.
After all of this food, I was ready to tap out. But then the waiter told us about a special dessert being offered that night, a mini donut / beignet thing that sounded too good to resist. How could I refuse?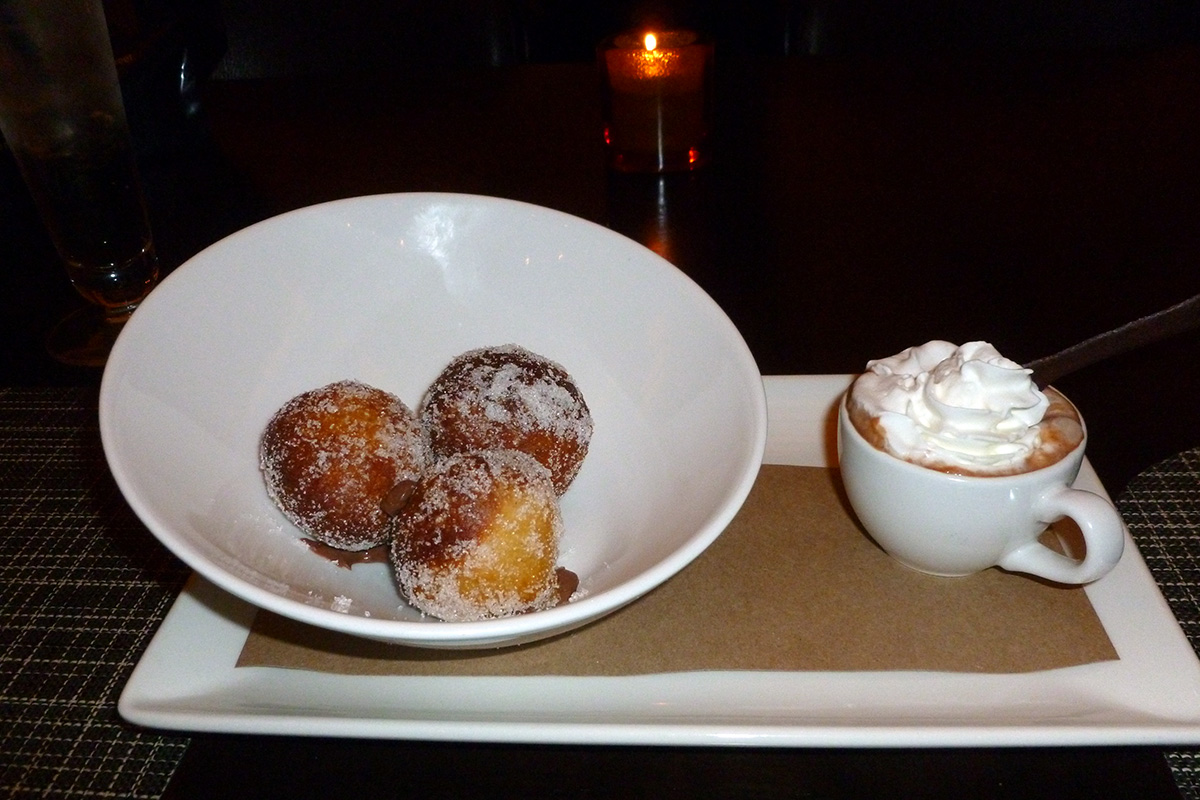 This was another home run. The donuts were filled with a chocolate champagne cream, and they were dense and delicious. It also came with a tiny side of raspberry hot chocolate. Put it all together, and you've got Chef Savarese's take on the iconic beignet.
After dinner, we hung out for awhile in The Lounge, where we sampled some of their creative cocktails while taking in some live entertainment from vocalist and musician Doug Jennings. It was a great spot to unwind after dinner, do a little people watching, and relax before heading up to Scores. (Yes, there's a Scores in the Taj, and you can read my review of Scores Atlantic City here)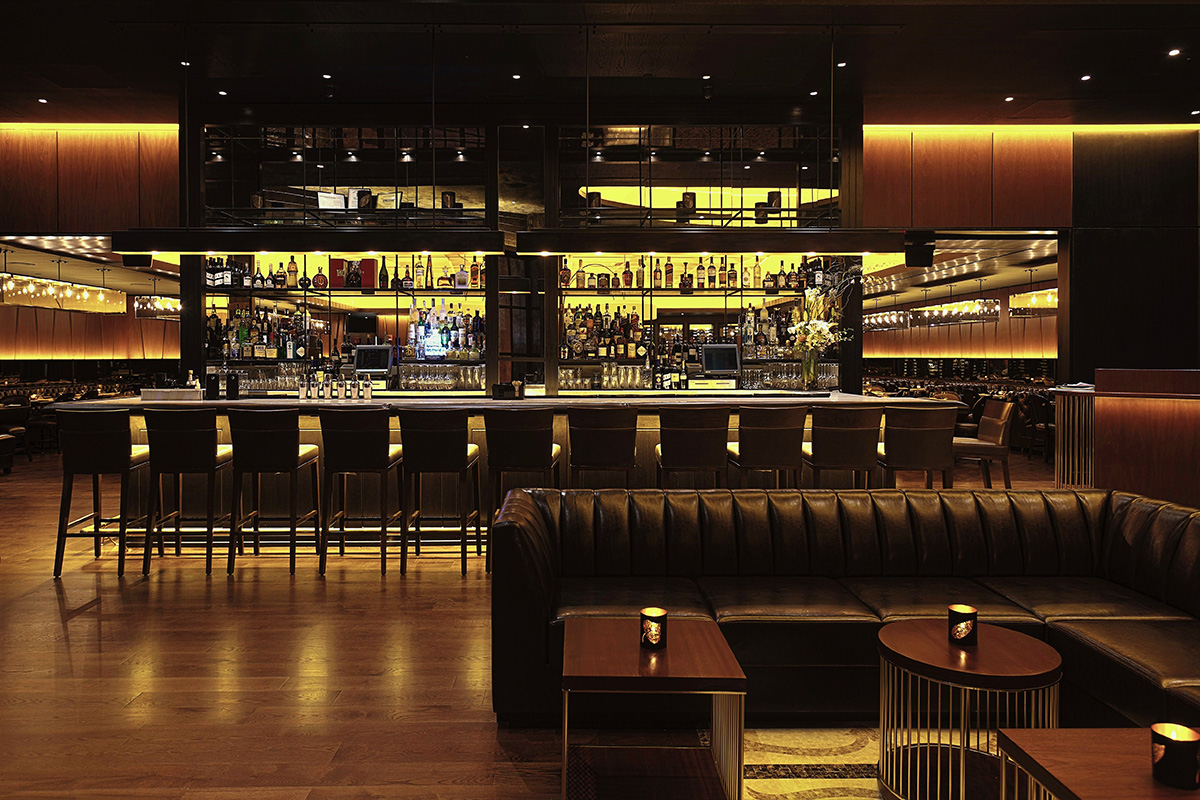 All in all, I can honestly say that this was one of the best meals I've had in quite awhile, and it's clear to see why Philadelphia Magazine gave them the "Best Steakhouse" award. If you're a steak connoisseur like me, you're in for a real treat at Robert's.
Visit www.robertsatlanticcity.com or call 1.855.500.ROBERTS to make your reservation now.