Review: Scores Atlantic City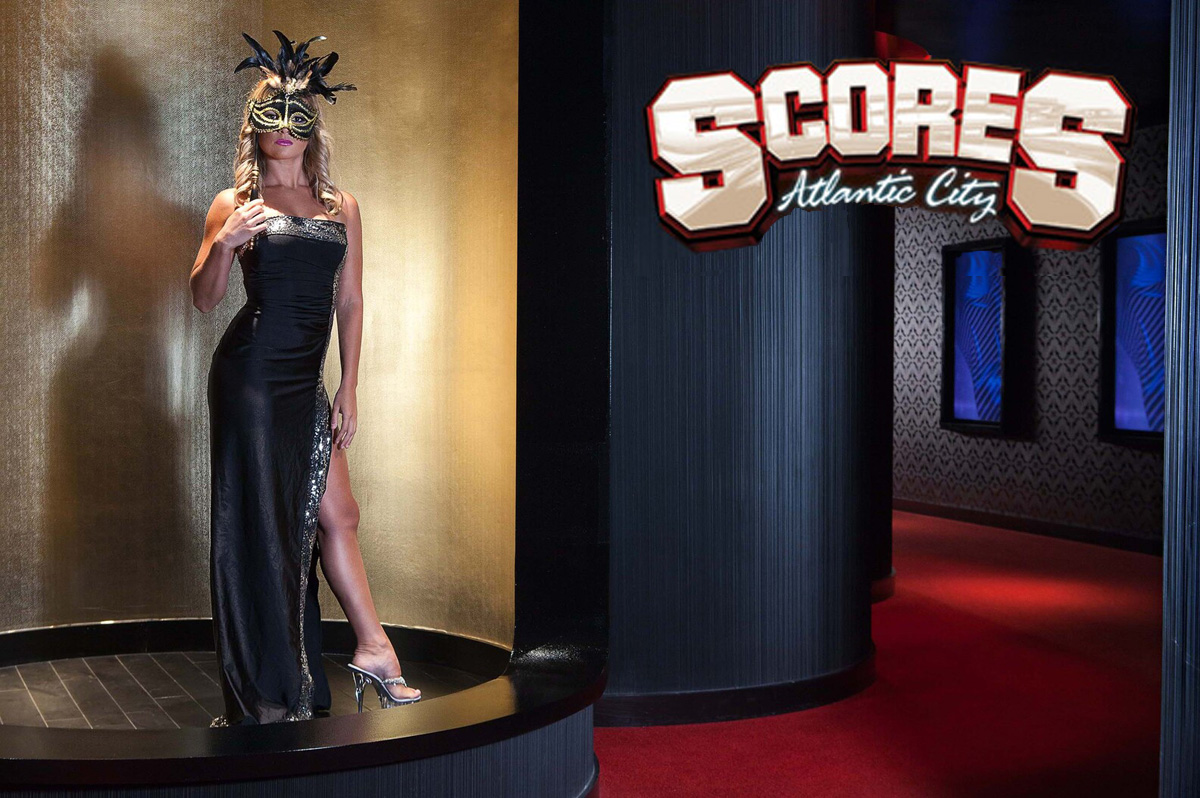 Back in the 90's, I'd constantly hear Howard Stern talk about Scores, a strip club in Manhattan that he and his crew frequented. I never had the chance to make it up there, so when I heard that Scores Atlantic City had opened up in the Trump Taj Mahal, I had to check it out.
Yes, you read that right. Scores AC is the nation's first gentlemen's club that's located inside a casino hotel. Head up to the 2nd floor of the Trump Taj Mahal, and follow the signs to Scores, a 36,000 square foot adult entertainment complex that took two years and nearly $30 million to complete. Scores AC is a revolutionary concept in adult entertainment, and it's like nothing you've ever seen before, completely different from other Atlantic City gentlemen clubs.
Scores Atlantic City reflects the evolution of the brand from modern day gentlemen's club into a social and sensory adult entertainment complex that appeals to men and women alike. It's an extensive labyrinth of uniquely divergent venues including:
The Electric Fantasy Club, a futuristic gentlemen's club and showroom with multiple stages, VIP seating and cabana-style private rooms
The Distrikt, a red-lit fantasy corridor featuring surprise attractions and the possibility of one-on-one time with your favorite entertainer
The Libertine Room, a super-lux celebrity and high roller lounge
The Black Box Cabaret, a state-of-the-art special event space that can be reserved with or without Scores entertainers
The Blue Velvet Theater, home to the exciting male revue, the Real Men of Scores
The Spread, an intimate sports bar
The Deck at Scores, an exclusive beachside day and nightclub experience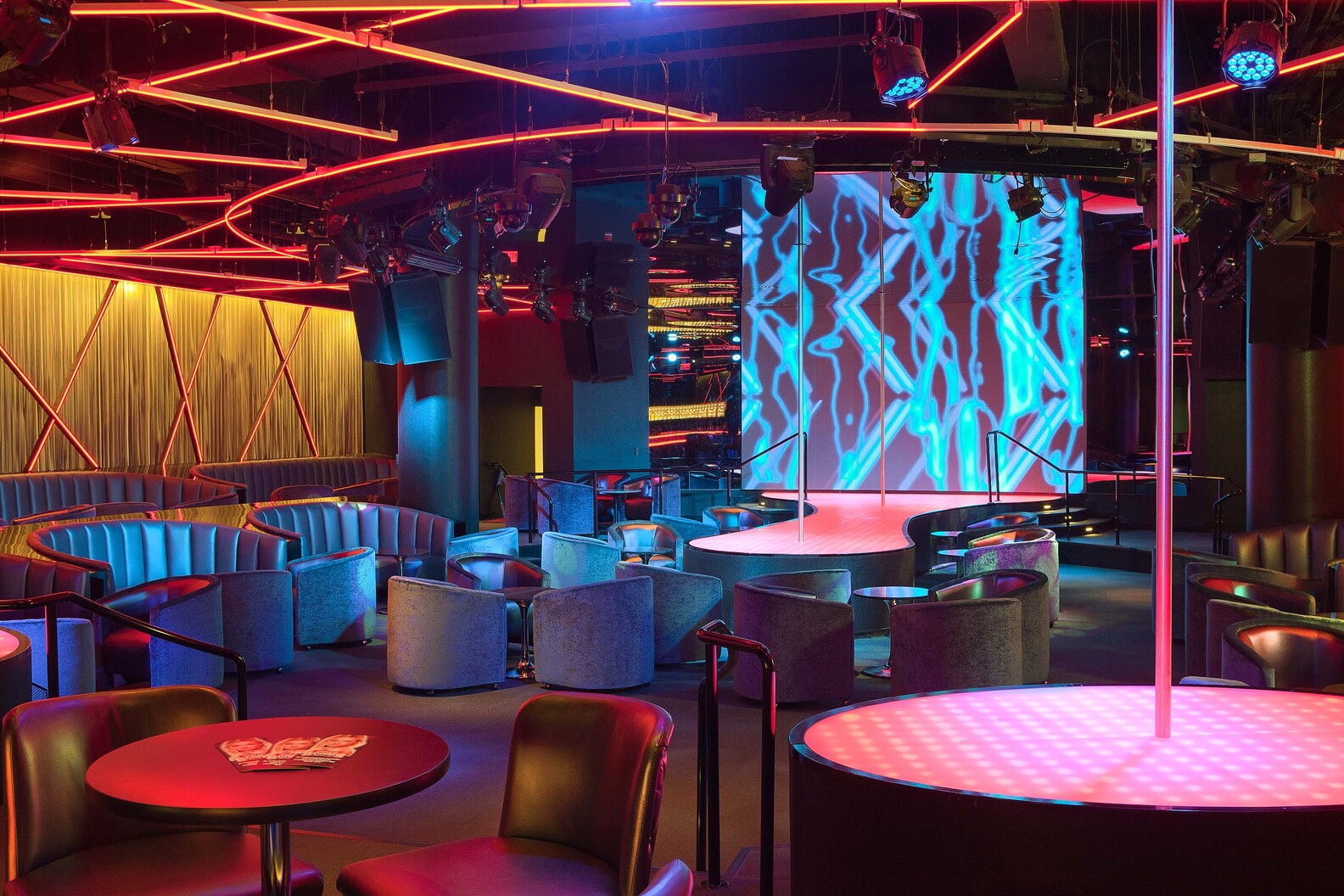 Essentially, it's seven different clubs under one roof, all included by a single cover charge (which is waived if you have dinner at Robert's Steakhouse downstairs). If you're looking for a killer bachelor party destination, head down to Robert's for some amazing steaks with your boys, and then head over to Scores for what's sure to be a memorable evening!
Regardless of who's in your crew, there's something here for everyone. You can go the normal "strip club" route and head to The Electric Fantasy Club, an 8000 square foot area that showcases the beautiful Scores dancers as they strut their stuff on stage and work the poles. And if you want to do it up big, they offer VIP seating and cabana-style private rooms, so you can let loose while still enjoying some discretion.
If you're looking for a state-of-the-art sports bar where can enjoy a beer, watch the game, or catch up with friends, head over to The Spread. Eight TVs broadcast professional sports, and they've got an extension selection of up to 100 craft beers available by the bottle or tap. They've also got some world-class food here, courtesy of executive chef Will Savarese! It's a nice PG location, completely separate from the strip club.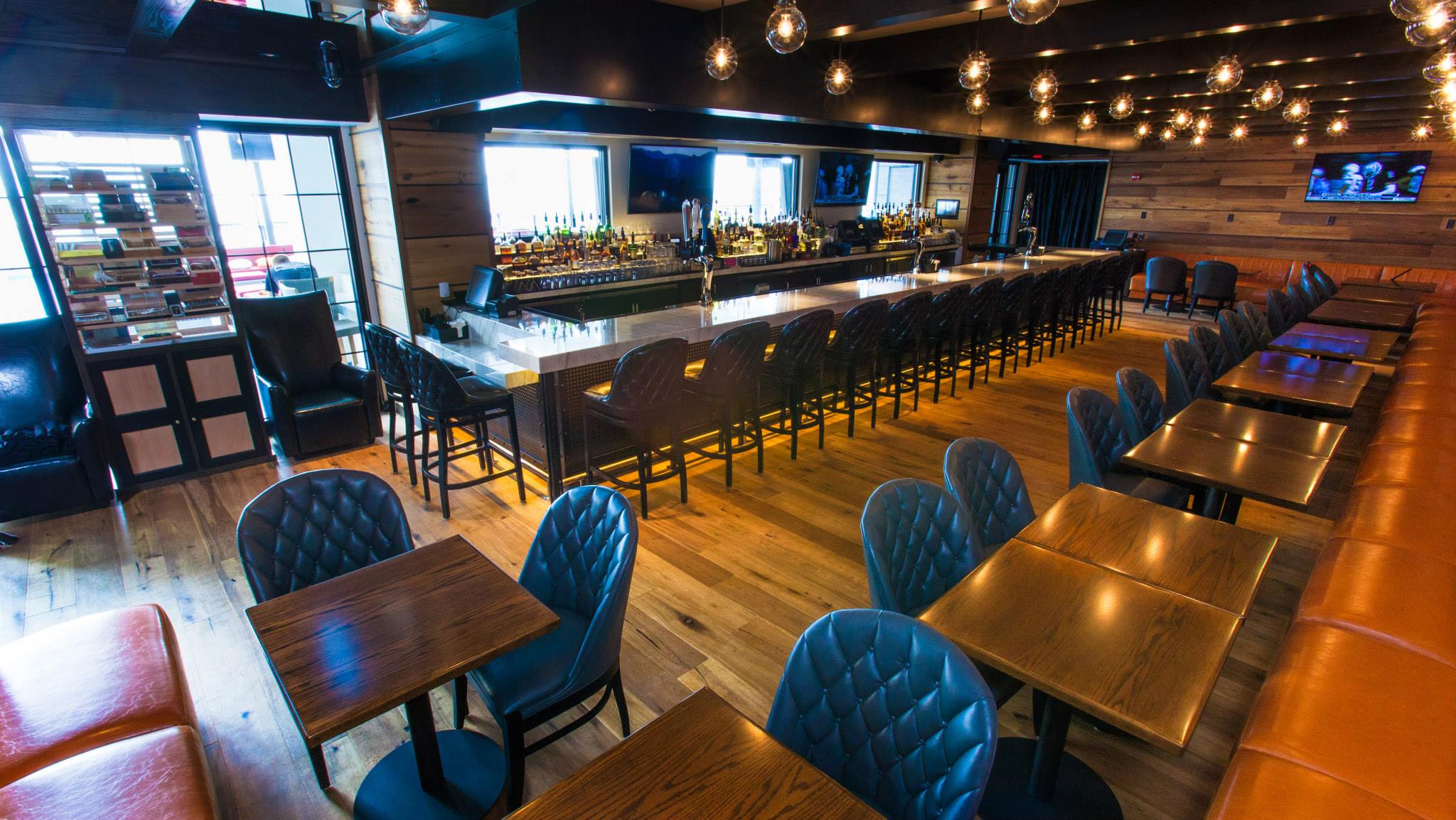 When the weather warms up, you'll want to visit The Deck at Scores. By day, it's an exclusive beachside gathering spot with ocean and boardwalk views. By night, it transitions into an outdoor nightclub. It's an incredible space, and we can't wait to come back and party here this summer!
The Libertine Room has to be one of the most interesting areas in the club. Admission to this super-lux celebrity and high roller lounge is by reservation only, and when you walk into the room, you're greeted by a stripper pole in the middle of the floor, along with a display of prestigious brandies. You can enjoy a $500 shot, order a $2000 Chateau Mouton Rothschild, or ball out on a 6-liter Armand de Brignac "Ace of Spade" Brut Gold for $25,000.
But wait, there's more! Girls are welcome to take part in the festivities at Scores, with a number of attractions designed just for them. The Blue Velvet Theater features a heart-pounding male revue show that's sure to become a popular destination for bachelorette parties. Scores also offers a couple of exotic dance classes for the adventurous women, including Scores' Tantalize & Tease, and Scores' Seductive Pole Dancing.
I could go on and on about the rest of the attractions at Scores (like the incredibly hot women working there), but honestly it's something you've got experience for yourself first hand. So gather up a group of friends, and head down to Atlantic City for a night you won't soon forget. You won't be disappointed!
Visit http://www.scores-ac.com for more information.