Rick Hendrick Pays $1.2 Million For First 2017 Acura NSX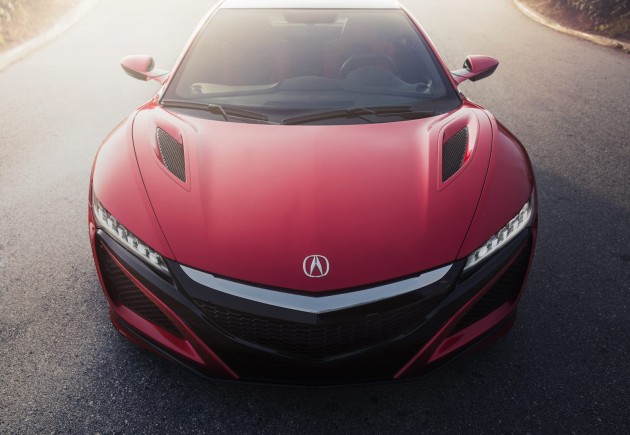 It's no secret that both Jay Leno and Jerry Seinfeld were hoping to snag VIN No. 001 of the 2017 Acura NSX. But Acura decided to auction off the first NSX instead at Barrett-Jackson this weekend, where NASCAR team owner Rick Hendrick dropped a jaw-dropping $1.2 million (breaking the record for highest-selling designated VIN No. 0001 in the auction's history) for the car.
That works out to a good seven or eight times the list price, but fortunately it's all going to a good cause. All proceeds from the auction are being split between two charities, the Pediatric Brain Tumor Foundation and Camp Southern Ground in Georgia.
"It was amazing to witness such generosity of spirit and passion for the new NSX," said Jon Ikeda, vice president and general manager of Acura. "Mr. Hendrick will have the great satisfaction of owning and driving the very first next-generation NSX, and making a difference in the lives of thousands of children."
Kudos to Mr. Hendricks on his charitable donation, and I'm sure the NSX will feel right at home with the rest of his collection, which include VIN No. 001 of the 2010 Camaro, 2011 Camaro convertible, 2014 Corvette and 2015 Corvette convertible, among others.
Customer ordering for the NSX will open on February 25th at authorized NSX retailers. The car will retail for $156,000, with a fully-loaded price of $205,700.