Romain Jerome's $10K Space Invaders Watch!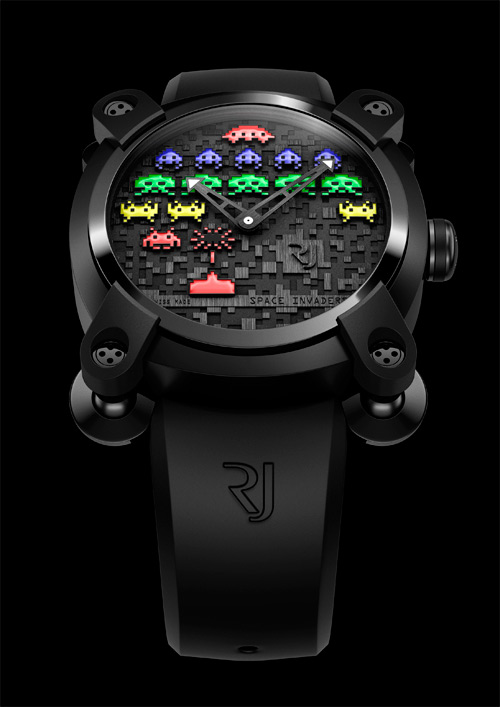 If you're a watch aficionado, you know all about Romain Jerome watches. These guys put out the most insane watches you'll ever see! (Though for most of us, we'll never actually see one in person)
Seriously, they've got a Moon Dust Watch made from actual moon dust and parts from Apollo 11. They've got a Titanic DNA Watch made from actual Titanic parts. It's crazy!
These watches cater to the uber-wealthy, and they're marketed through magazines like the duPont Registry and Billionaires Digest.
But now RJ's come out with a new watch that's somewhat affordable (only $10,000), and it's sure to be a hit with the Silicon Valley crowd..
The Romain Jerome Space Invaders watch comes in both a "day version" (colorful version pictured above) and a "night version" (with glowing invaders, as you can see below).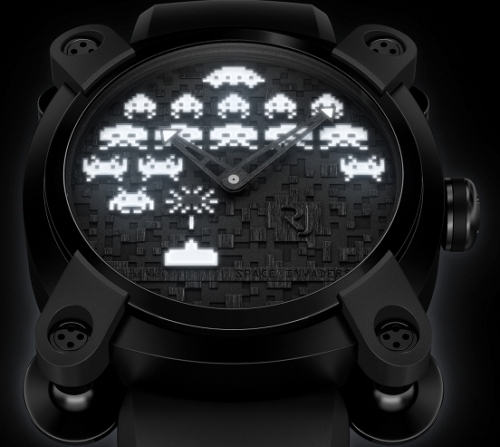 Like the Moon Invader series before it, the officially-licensed Space Invaders watches will include fragments from the Apollo 11 capsule. That's just one of the reasons why getting your hands on one will set you back $10,000.
It's a limited-edition run of just 78 watches per variation (Because Space Invaders came out in 1978), so if you want one don't wait too long!