A Week With The Cadillac CTS-V Coupe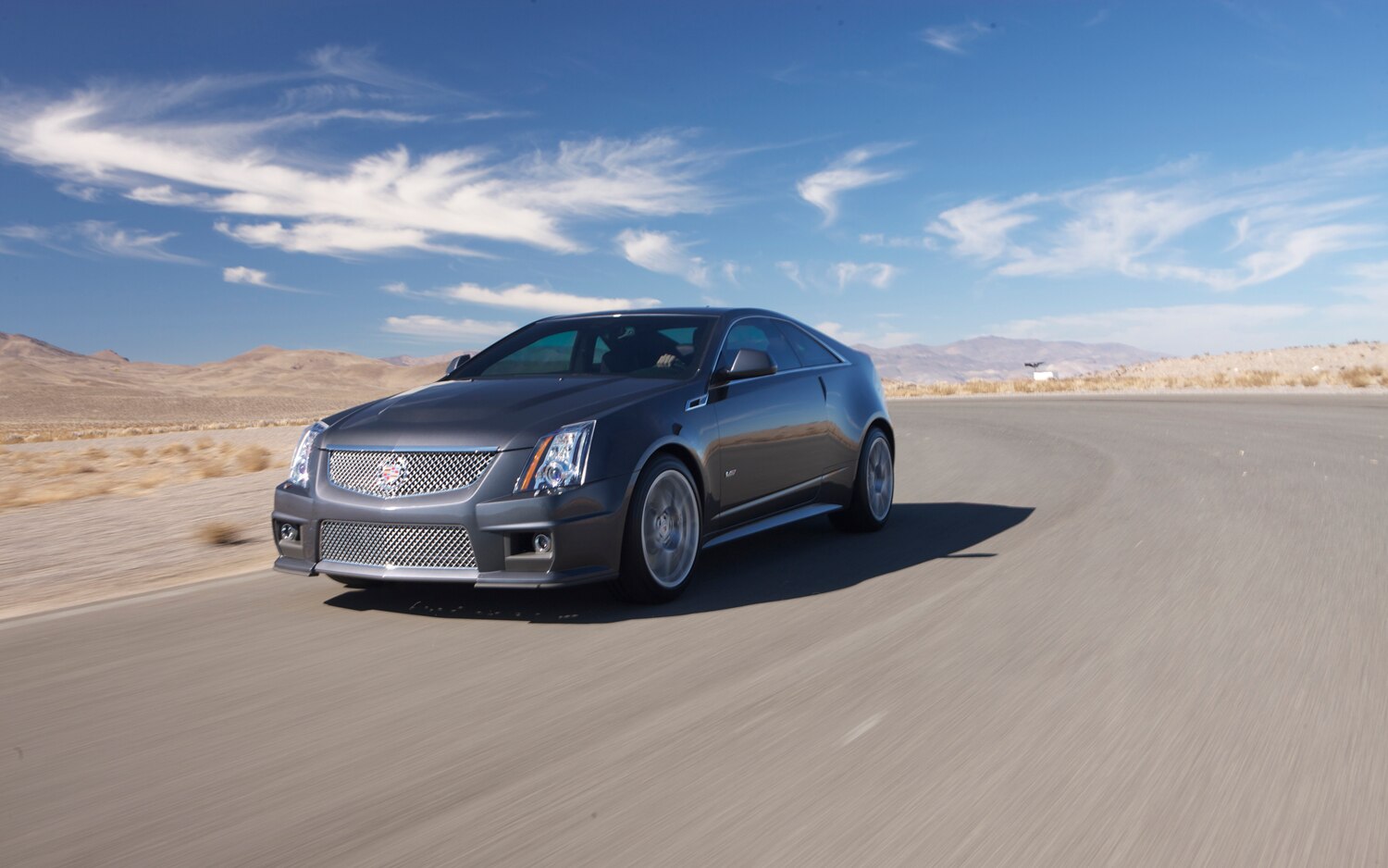 When you turn your car on, does it return the favor?
The folks at GM loaned us this stunning 2011 Cadillac CTS-V Coupe for a week, and what a week it's been! Productivity in the office was WAY down, as everyone just wanted to go out and drive the CTS-V. I can't say I really blame them..
Car guys already know what the CTS-V is all about: 556HP, 551TQ, 0-60 in 3.9 seconds!
It's hard to explain just how powerful the CTS-V is. Let's just say that it took me a few days to muster up the courage to go WOT, and I'm a guy who lives to drive fast!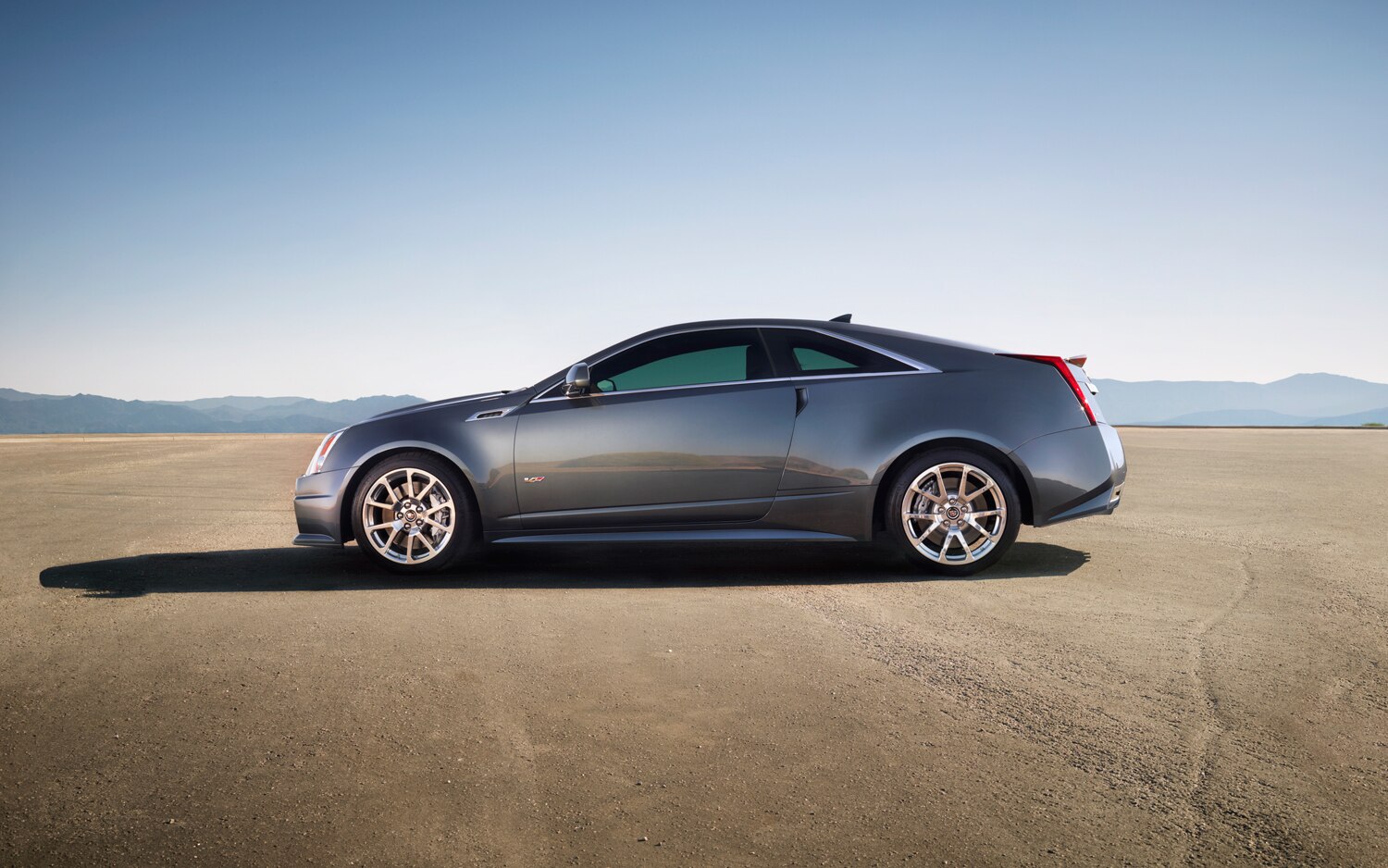 The powerplant in the CTS-V is a supercharged 6.2 liter V-8, based on the V-8 from the Chevrolet Corvette C6 ZR1. If you want supercar performance but need a backseat for the kids, get the CTS-V.
We wanted to see if the backseat was usable, so we put our 5ft tall receptionist in the back on the way to lunch – She was perfectly comfortable, but anyone larger might not be as comfy..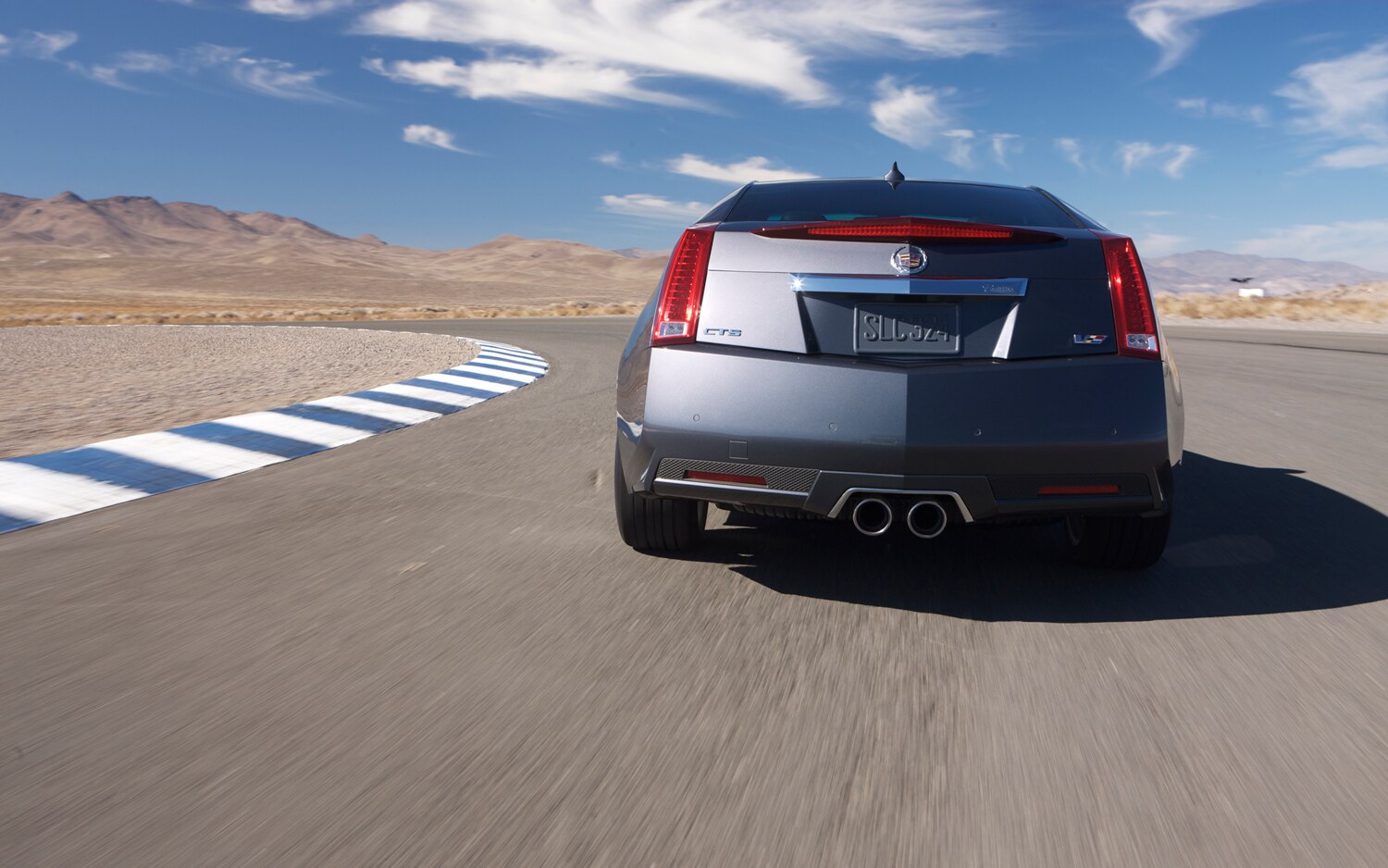 The CTS-V could stand to go on a diet, as it weighs in at a hefty 4250lbs – Almost 1000lbs more than the ZR1! We didn't have a chance to see how this extra weight translated on the racetrack, but we got the chance to talk with a CTS-V Sedan owner who runs his car in numerous track events each year.
He says his car is a monster on the track, but that you can definitely feel the weight in the turns. But most owners will rarely visit the racetrack, so this becomes a moot point.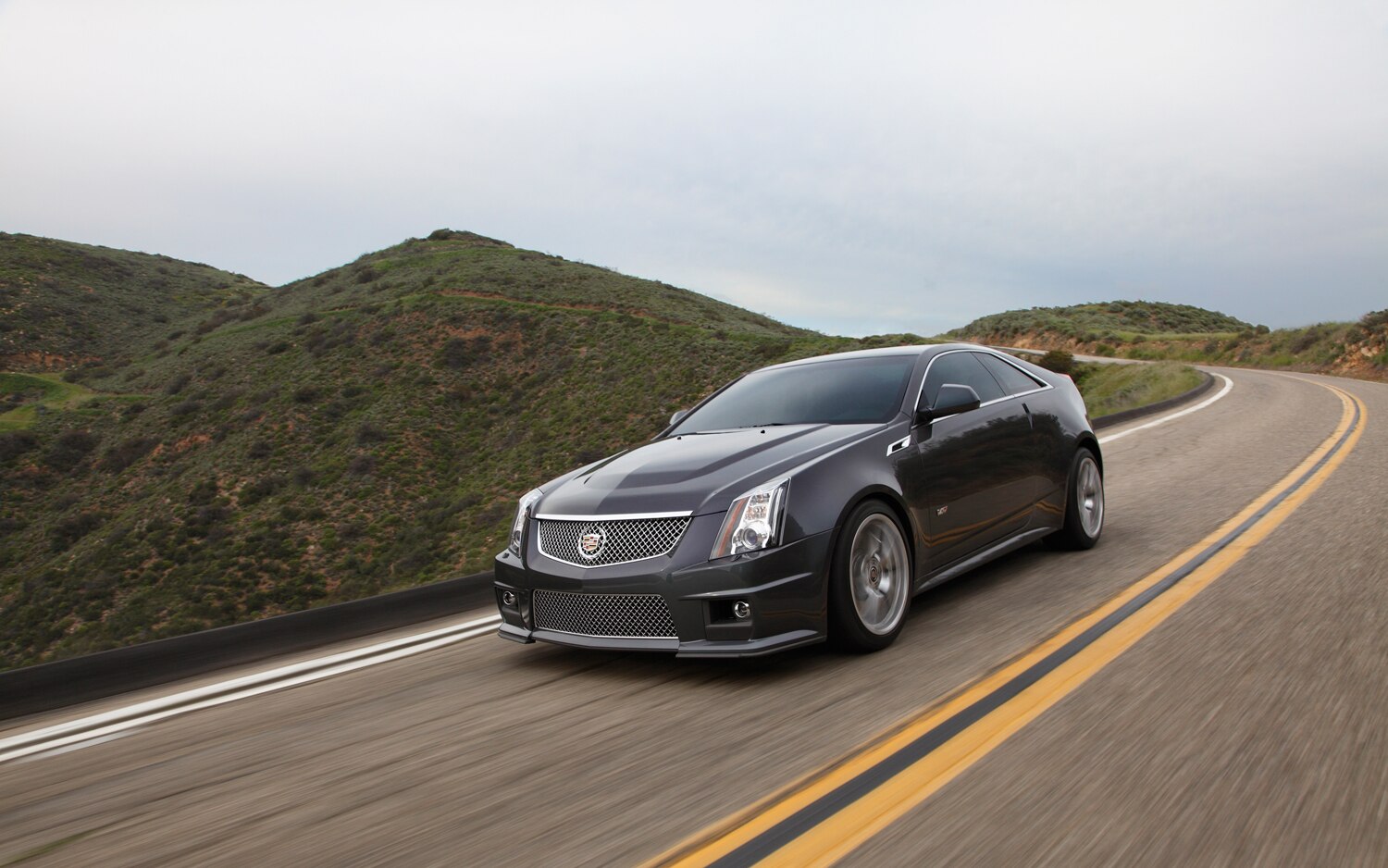 The interior of the Cadillac is very impressive. Our car came with the option Recaro seats, which retained the power / heated / ventilated functions, and had suede inserts. At just over $3K, it's a little pricey, but we thought the seats were well worth it!
The rest of the interior was equally impressive. The gauges were sharp looking and easy to read. The trip computer gives you a ton of info, including a G-meter! The stereo/NAV system was great, with a backup camera, XM satellite radio, and a built-in hard drive. The iPod integration was one of the best I've seen for an OEM system.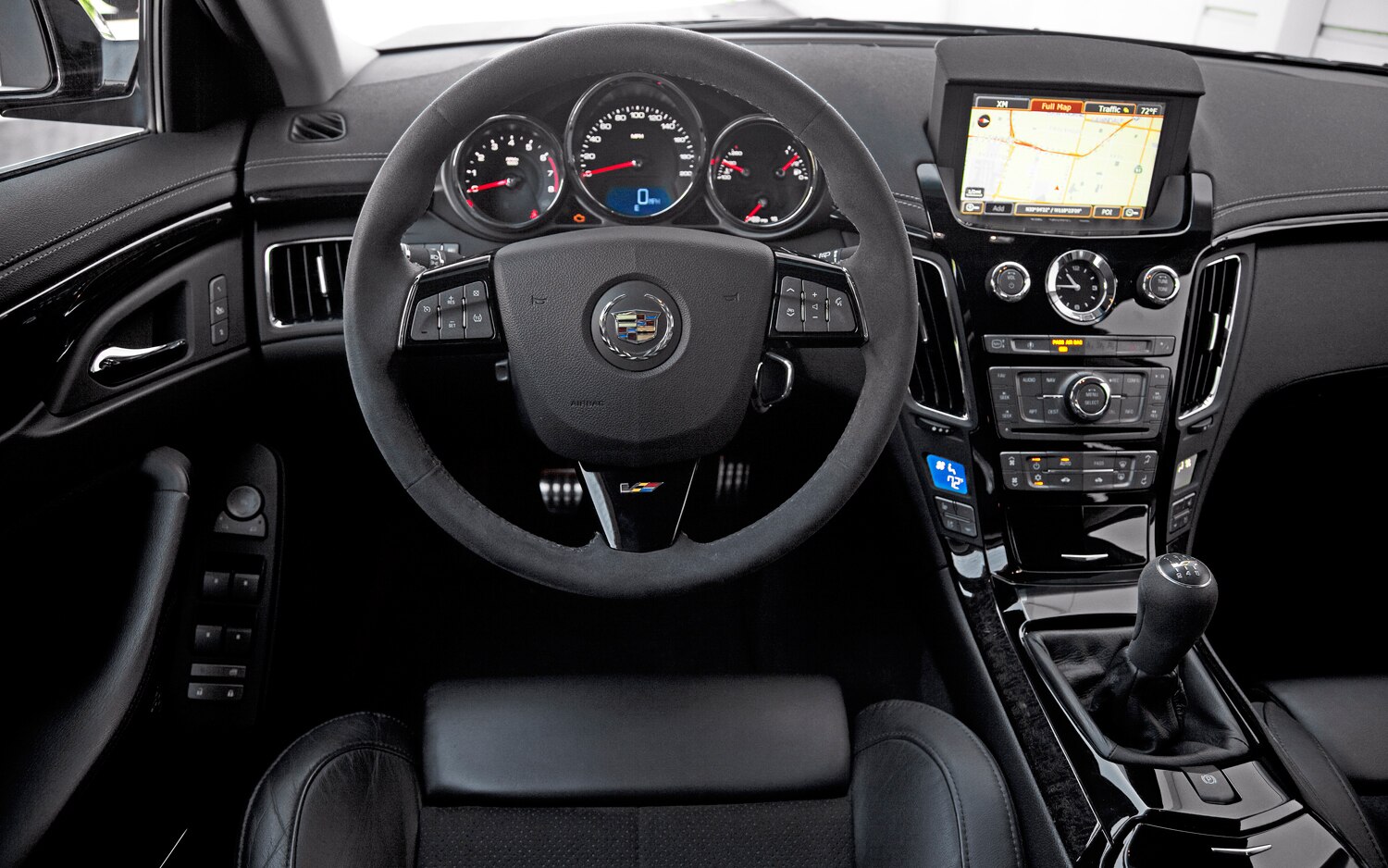 Our car carried a sticker price of $72K! That's a lot of money for sure, but when you look at the cars the CTS-V competes against (Audi RS4, BMW M5, Mercedes E63, Jaguar XF-R), you see that the Cadillac is actually quite the bargain!
We were sad to see the CTS-V Coupe go back, but it's probably for the best. If we kept the car any longer, someone was bound to get a speeding ticket. 🙂