Saw Incubus In Concert On Saturday Night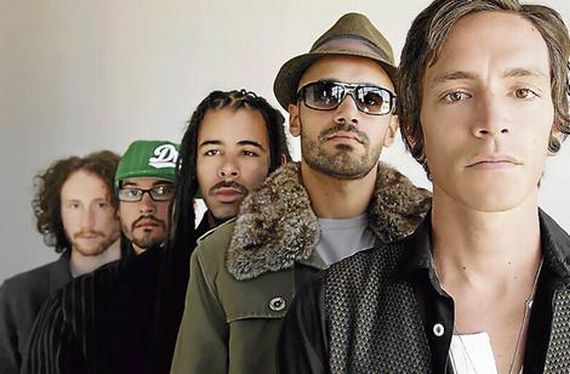 I've seen Incubus in concert a number of times, as my wife is good friends with DJ Kilmore's sister! My favorite Incubus show was their June 2004 show at the Wachovia Center in Philly.
Visually this show was just on another level! And acoustically, there's no better place (with a seating capacity of 20K) to take in a show than at the Wachovia Center.
In any event, it was great to see Incubus at the Susquehanna Bank Center on Saturday and hear some of their new material from If Not Now, When? I wasn't sure if Incubus still drew a huge crowd like back in the day, but the 25,000K seat venue was completely sold-out!
Visually, the guys still put out a really engaging show.. (And I can only imagine what it's like for the folks in the crowd that were high!) Just take a look at how they opened the show:
Skip to the 1:33 mark if you're impatient.. The video doesn't do it justice, it was really a sight to see!
And here's the full set list:
01 Megalomaniac
02 Wish You Were Here
03 Adolescents
04 Anna Molly
05 Promises, Promises
06 The Original
07 Privilege
08 Consequence
09 A Certain Shade of Green
10 In the Company of Wolves
11 Defiance (Acoustic)
12 Stellar (Acoustic)
13 Punch Drunk
14 A Kiss to Send Us Off
15 Dig
16 Drive
17 Switchblade
18 Nice to Know You (Extended Intro)
——encore break——
19 Pardon Me
20 Are You In? (w/Riders on the Storm snippet)
21 Tomorrow's Food
Incubus is on tour for another month or so. Want to see them? Get your Incubus tickets now!