SEGA Game Gear Micro Is Sure To Give You A Case Of 8-Bit Nostalgia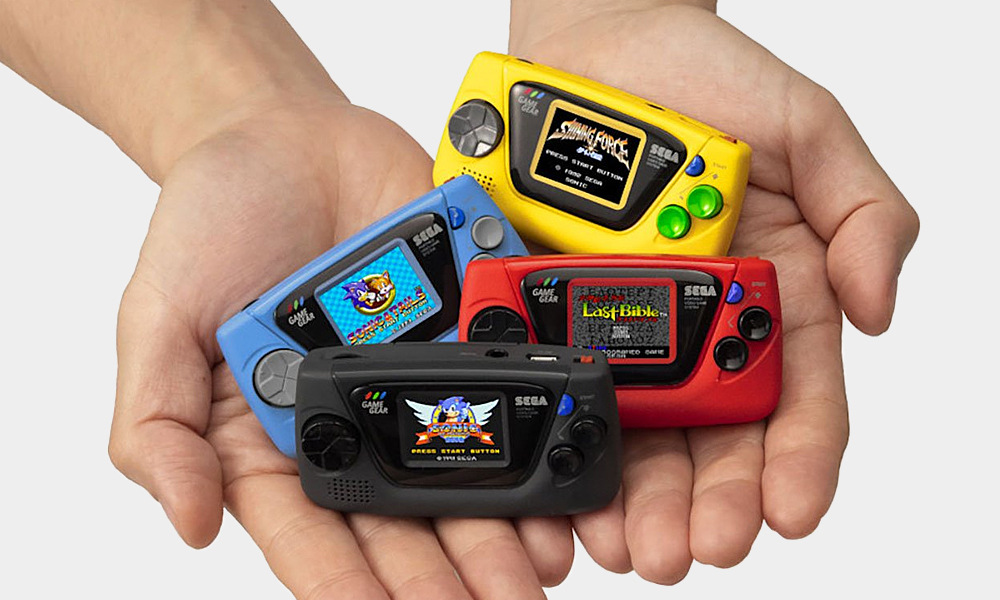 SEGA is celebrating their 60th anniversary with the re-issue of their popular 8-bit Game Gear handheld console, which faced off against the Nintendo Game Boy back in the day. But this time around, the Game Gear Micro is substantially smaller, to the point that it can fit in the palm of your hands, as you can see in the photo above.
They weren't kidding when they called this "micro". Measuring in at a mere 80mm x 43mm x 20mm with a 1.15-inch display, SEGA's Game Gear Micro is small enough to fit in your pocket. There's a single mono speaker and a headphone jack. It charges over USB but can also run off two AAA batteries.
It seems like it would be hard to play given the device's small stature, not to mention it's tiny screen. To that last point, SEGA is including a Big Window magnifying-glass accessory if you purchase all four consoles. Otherwise, we're guessing it'll probably be offered as an accessory.
Four different Game Gear Micro models will be offered, each with its own collection of games. Here's what you get on each: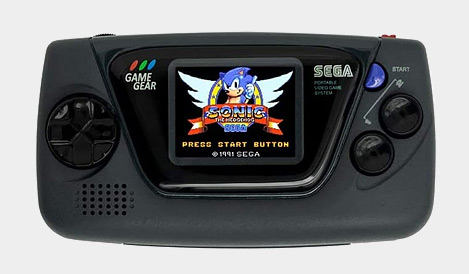 The black model comes with:
Sonic the Hedgehog
Puyo Puyo 2
Out Run
Royal Stone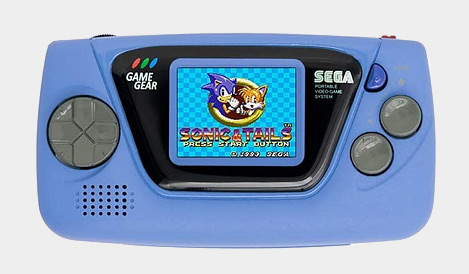 The blue model comes with :
Sonic Chaos
Gunstar Heroes
Sylvan Tale
Baku Baku Animal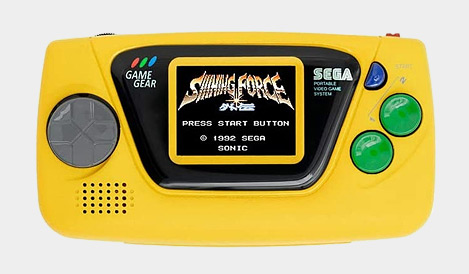 The yellow model comes with:
Shining Force Gaiden: Ensei – Jashin no Kuni he
Shining Force: The Sword of Hajya
Shining Force Gaiden: Final Conflict
Nazopuyo Aruru no Ru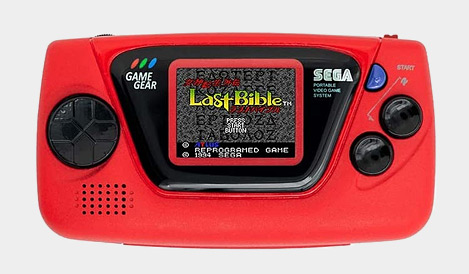 The red model comes with:
Revelations: The Demon Slayer
Megami Tensei Gaiden: Last Bible Special
The GG Shinobi
Columns
All four SEGA Game Gear Micro consoles are currently available for preorder in Japan for 4,980 Yen (roughly $50), and it will be released there on October 6th. No word yet if the Game Gear Micro will be offered in the United States, but fingers crossed.