Sony Unveils Next-Gen PlayStation 5 Console, Games & Accessories
Yesterday, Sony unveiled the PlayStation 5, their highly-anticipated next-generation gaming console in a long, one-hour livestream, revealing new details about the PS5's console's design, deep lineup of new games coming to the system, along with various accessories for it. You can watch a shortened version of the presentation here.
As you can see, the PlayStation 5's design aesthetic is rather unique and polarizing, with the Internet quick to post memes poking fun at its odd design. Sony spins it as a "bold, two-tone design marking a radical departure from previous PlayStation consoles." That said, you can lay the console down horizontally, and it doesn't look nearly as bad that way.
But lets be real, looks aren't going to dissuade anyone from purchasing a PS5 or not, it's about the hardware and the games available for it. And based on what we've seen, they're pretty well covered on that front. The PlayStation 5 with have two variants to choose from, one with an Ultra HD Blu-ray drive and a slimmer Digital Edition without a disc drive.
Scheduled to arrive in time for the holidays, the Sony PS5 will feature an eight-core AMD Zen 2 CPU and a custom AMD RDNA 2-based GPU. The AMD chips will provide 10.28 teraflops of power using variable frequencies on both the CPU and GPU. The SSD will deliver 825 GB of storage and 5.5GB/s of performance. All games are required to be installed on the internal SSD to make use of the read speeds. The PlayStation 5 will support 8K graphics, 4K graphics at a 120Hz refresh rate, and 3D audio.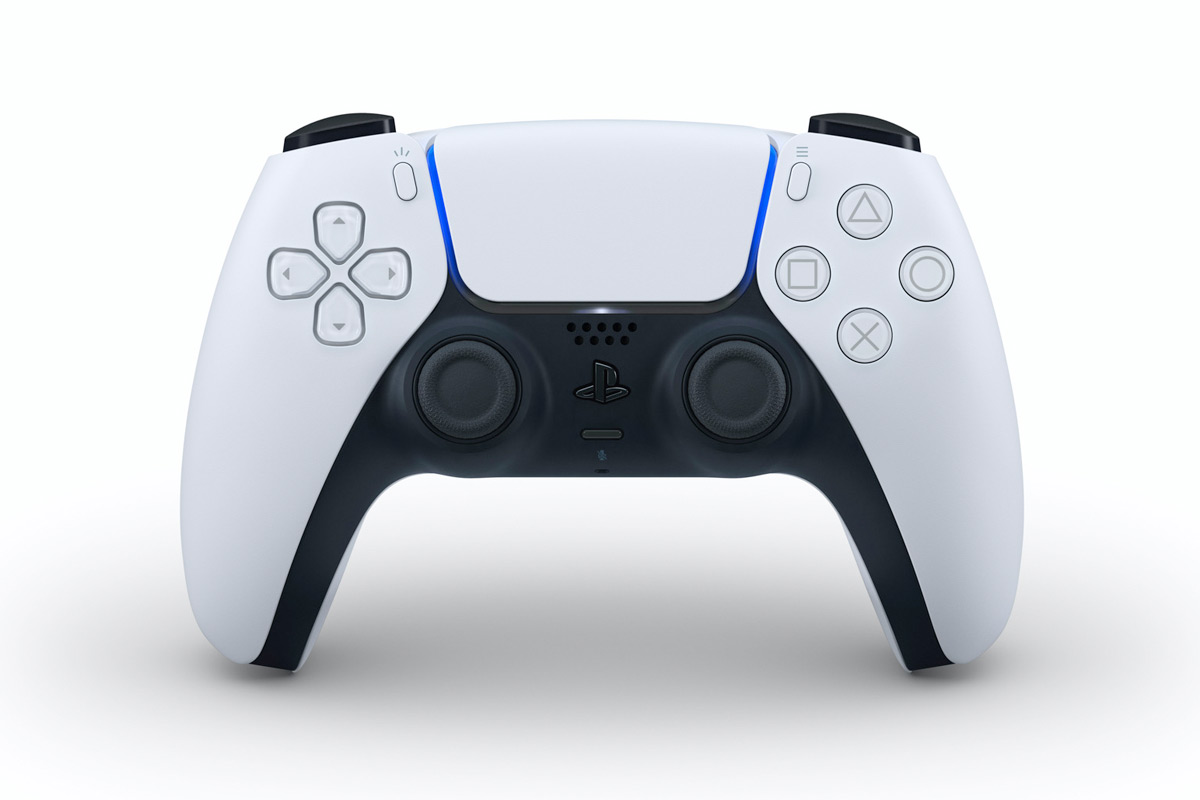 The PS5 DualSense controller was revealed back in April, and it features adaptive triggers, haptic feedback, and a new create button that's designed to share gameplay content. Like the company's DualShock controllers, the D-pad and buttons will remain on the top half of the controller while its two analog sticks will be on the bottom. The DualSense will also have a center-mounted touchpad and a redesigned light bar that sits on each side of the touchpad.
Other accessories include a PULSE 3D wireless headset, an HD camera featuring 1080p lenses for gamers to broadcast themselves along with their epic gameplay moments, and a Media Remote control to navigate movies and streaming services with ease.

A number of upcoming games for the PS5 were revealed during the livestream, Gran Turismo 7 and Grand Theft Auto V being the most exciting of the bunch in my opinion. Ubisoft has also said that Assassin's Creed Valhalla is coming. In addition, Sony also confirmed that the PS5 will be backwards compatible with most of the over 4,000 PlayStation 4 titles and uprating them to higher frequency for added performance and stability.
No word on pricing just yet, but I'm guessing that we'll see it retail for somewhere in the $400 to $500 range given the console's specs and such. And if that's the case, I'm most definitely a buyer. Man, December can't get here soon enough!
What do you think, are you team PlayStation 5 or team Xbox Series X?