Sony Is Releasing A Mini PlayStation Classic With 20 Built-In Games
Sony is following in the footsteps of Nintendo and others with the release of their own retro console, the PlayStation Classic.
As with the NES Classic Edition, SNES Classic Edition, and Commodore 64 Mini, Sony is now following much the same formula, offering up a miniaturized version of the iconic console that comes pre-loaded with 20 classic titles, including fan-favorites such as Final Fantasy VII, Jumping Flash, Ridge Racer Type 4, Tekken 3, and Wild Arms. (The full lineup of games will be announced at a later date)
Seeing how successful Nintendo was with the NES and SNES reboots, it makes total sense for them to jump into the fray and try to get a slice of that nostalgia pie. And the timing honestly couldn't be better, with the PlayStation coming up on it's 25-year anniversary.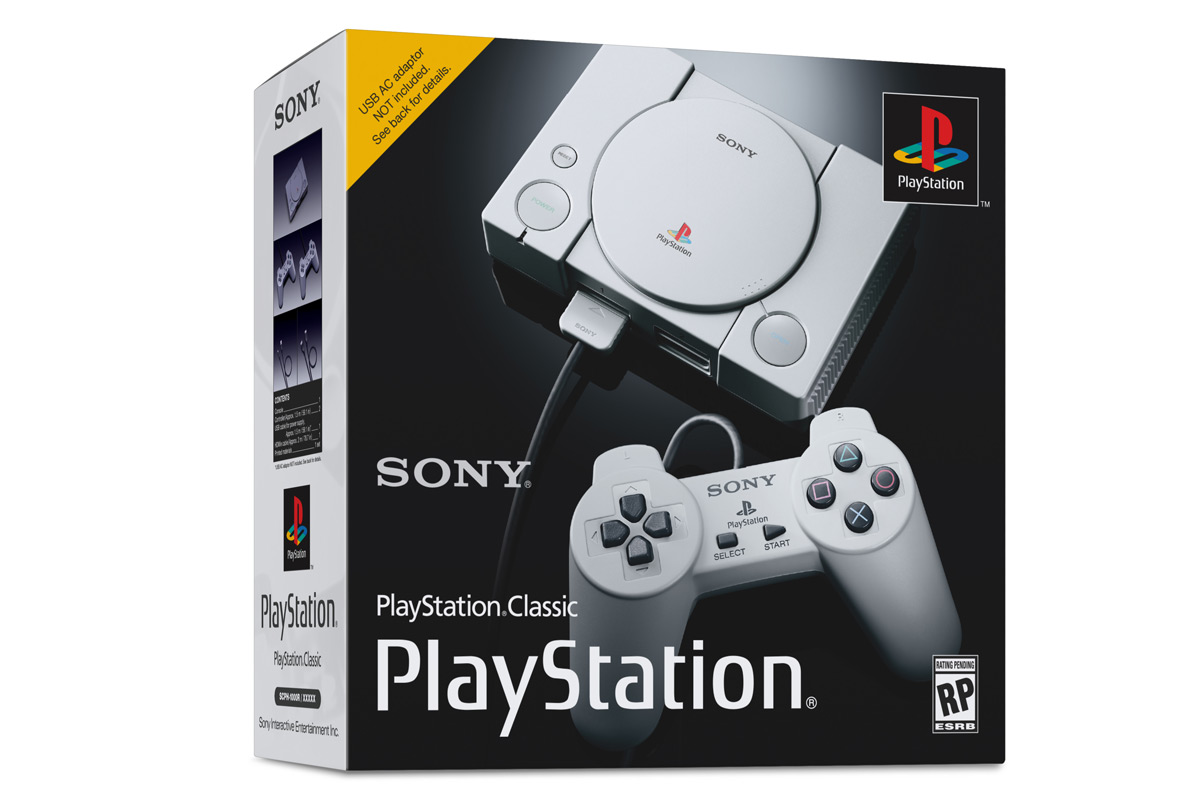 The mini console is approximately 45% smaller than the original PlayStation, and it emulates the original's look and feel by featuring similar controllers and packaging. Long-time fans will appreciate the nostalgia that comes with rediscovering the games they know and love, while gamers who might be new to the platform can enjoy the groundbreaking PlayStation console experience that started it all. All of the games will be playable in their original format.
Each console will also come with an HDMI cable to connect to their TV, a USB cable, and two controllers for local multiplayer within compatible titles. PlayStation Classic will be available for $99.99 on December 3, 2018 – a historic date for PlayStation.
If this is anything like the Nintendo craze, you're definitely going to want to place a pre-order for the PlayStation Classic. Otherwise, you might be waiting quite awhile to get your hands on one, especially with Christmas right around the corner!
Are you going to purchase a PlayStation Classic this holiday season?