Nintendo Is Releasing A Miniature NES With 30 Built-In Games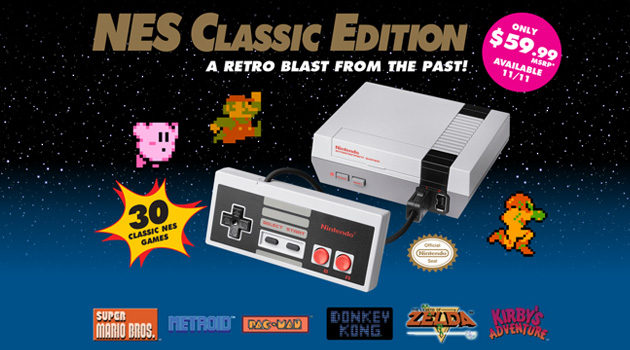 Nintendo's been batting a thousand lately, first with Pokémon GO and now with the NES Classic Edition.
This new nostalgia-fueled system is a near-identical, miniature replica of Nintendo's original home console and plugs directly into your high-definition TV using an included HDMI cable. The console comes complete with 30 iconic NES games built in, including beloved classics like Super Mario Bros, The Legend of Zelda, Donkey Kong, Metroid, PAC-MAN, and Kirby's Adventure.
"We wanted to give fans of all ages the opportunity to revisit Nintendo's original system and rediscover why they fell in love with Nintendo in the first place," said Nintendo of America President and COO Reggie Fils-Aime. "The NES Classic Edition is ideal for anyone who remembers playing the NES, or who wants to pass on those nostalgic memories to the next generation of gamers."
The ultimate gift for those old school gamers looking to relive their glory days, the NES Classic Edition will retail for $59.99 when it's released on November 11th, and it comes packaged with an HDMI cable, a USB cable for powering the system, and one NES Classic Controller that's modeled after the original controller. Additional controllers can be purchased separately for $9.99. You can also shop for the original hardware from sites that sell video games.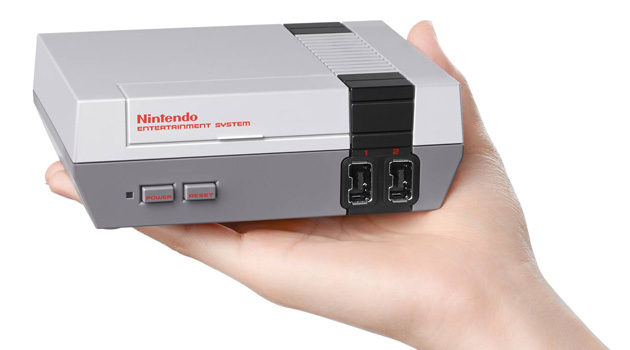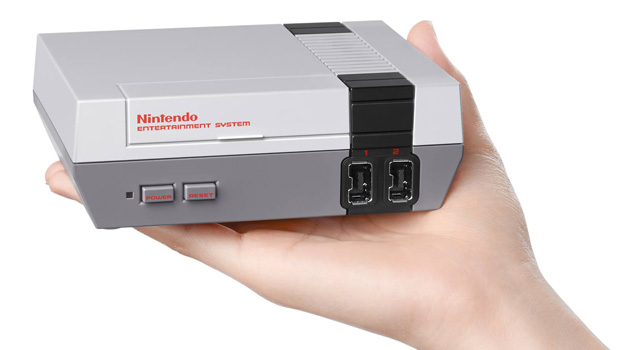 Here's the full list of the games that come loaded on the NES Classic Edition:
Balloon Fight
Bubble Bobble
Castlevania
Castlevania II: Simon's Quest
Donkey Kong
Donkey Kong Jr.
Double Dragon II: The Revenge
Dr. Mario
Excitebike
FINAL FANTASY
Galaga
Ghosts'N Goblins
Gradius
Ice Climber
Kid Icarus
Kirby's Adventure
Mario Bros.
Mega Man 2
Metroid
Ninja Gaiden
PAC-MAN
Punch-Out!! Featuring Mr. Dream
StarTropics
Super C
Super Mario Bros.
Super Mario Bros. 2
Super Mario Bros. 3
Tecmo Bowl
The Legend of Zelda
Zelda II: The Adventure of Link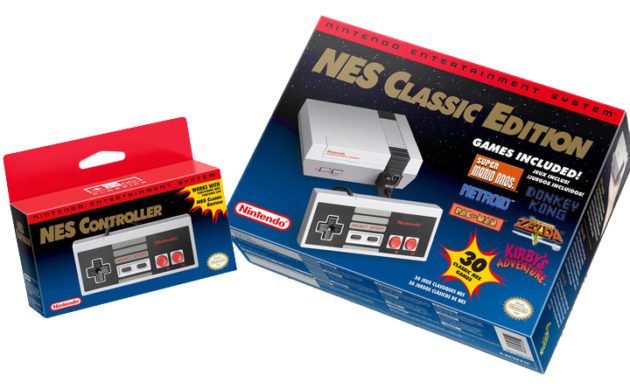 As you can see, there's a little something here for everyone: a nice mix of timeless favorites, cult classics and maybe even some games that you never got around to playing as a kid.
If you're still on the fence, just check out this wonderfully retro commercial that Nintendo just released for the NES Classic Edition. "Now you're playing with power!"
November 11th can't get here soon enough!