Hands-On Review Of The Alienware Alpha R2 Compact Gaming PC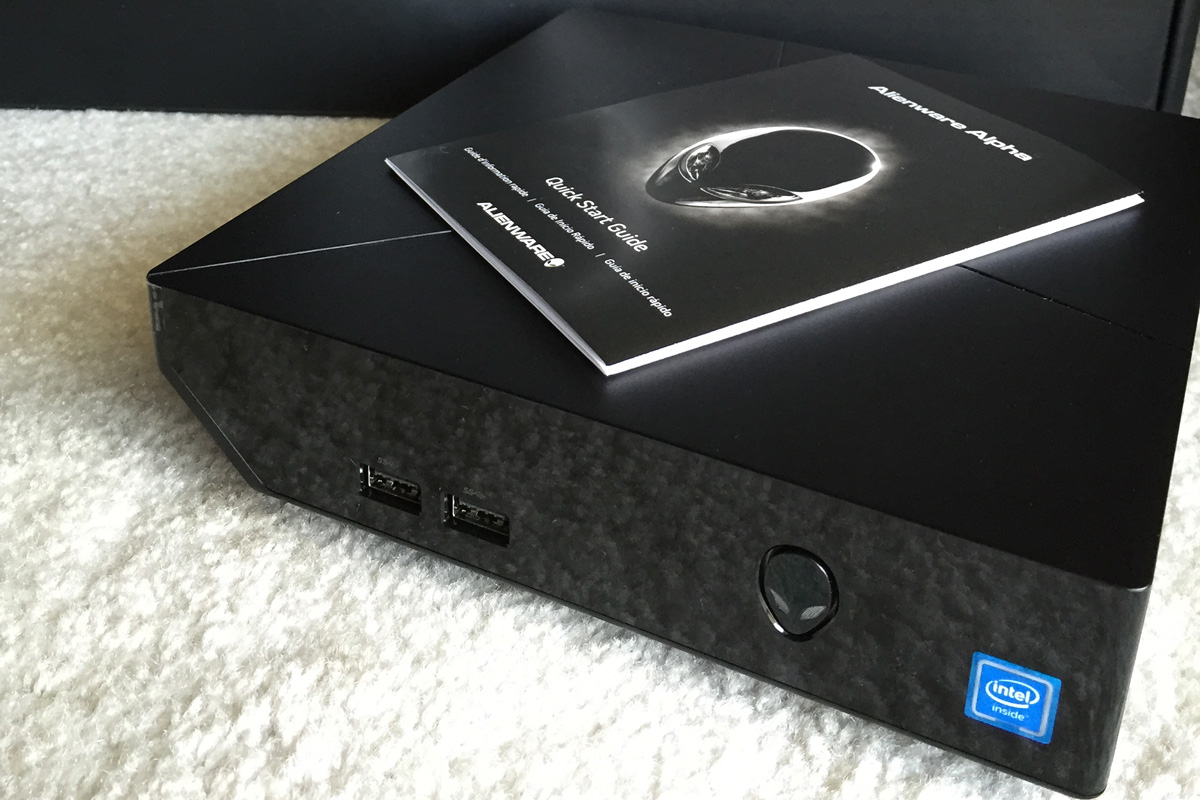 If you're looking for a high-end gaming PC with enough horsepower to handle the latest and greatest games out there, you might expect to drop thousands of dollars on a massive tower system, complete with a large power supply, water cooling system, and everything else a typical gaming desktop might have.
But the Alienware Alpha R2 compact gaming PC is proof that good things can come in small packages, and it is here to challenge every notion of desktop gaming! Measuring in at just 8″ square, 2.2″ high and weighing just 4.4 pounds, the Alpha R2 is similar in size to the Nintendo Wii and it looks right at home next to your TV, making it the perfect gaming system for virtually any room.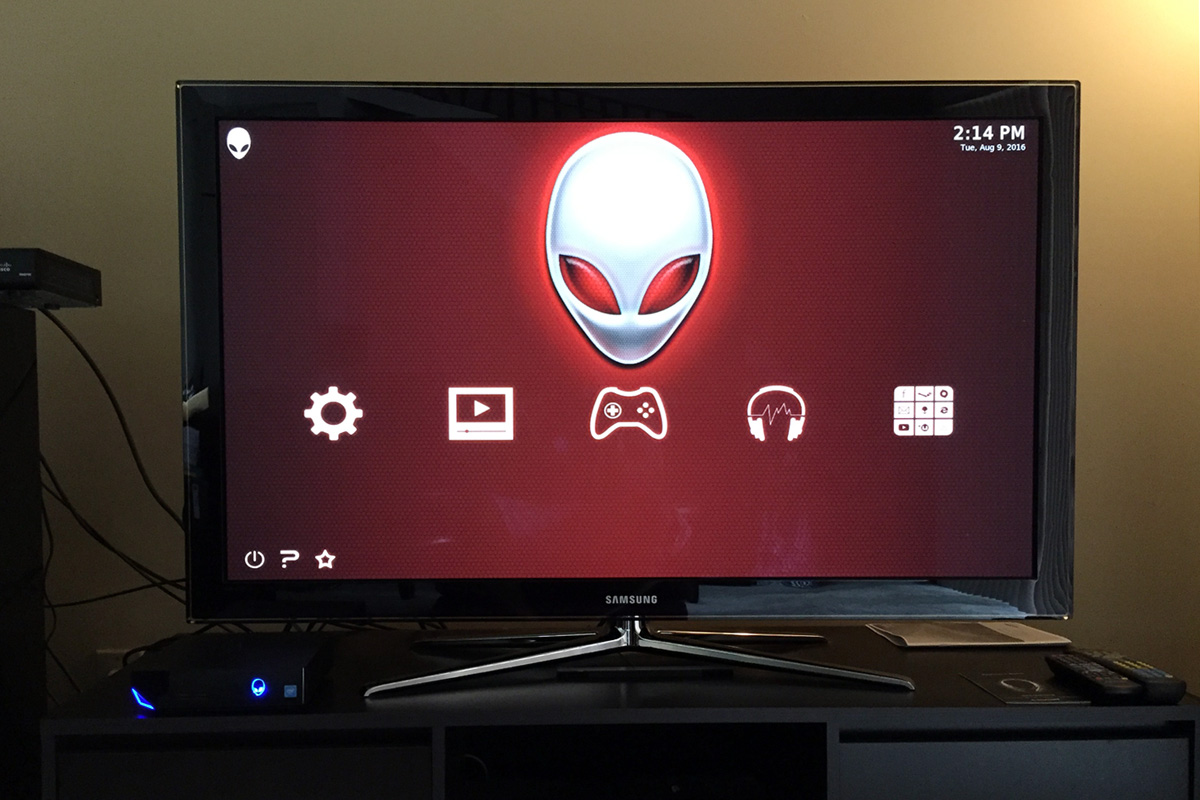 The Alienware Alpha debuted back in 2014, and it was a solid little machine for the time. But today's gamers require more power, which the Alienware Alpha R2 delivers in spades. The new system gets huge upgrades across the board, including 6th-gen Intel Core processors, your choice of a 2GB AMD Radeon R9 M470X or 4GB NVIDIA GTX 960 GPU, and optional SSD drive. The result? Over 60% higher GPU performance than the previous generation, and the ability to play most modern games at full 1080p at 60FPS.
We were sent the top-of-the-line Alienware Alpha R2 model, which retails for $950 and comes equipped with a 6th-gen Intel Core i7 6700T (w/ 8MB cache, up to 3.6 GHz), Windows 10 Home, NVIDIA GeForce GTX960, 8MB of RAM and a 1TB HDD. It's a beast of a system that is ready for whatever you throw it's way, including DOOM with all of the effects turned up, and The Witcher 3 at 60FPS.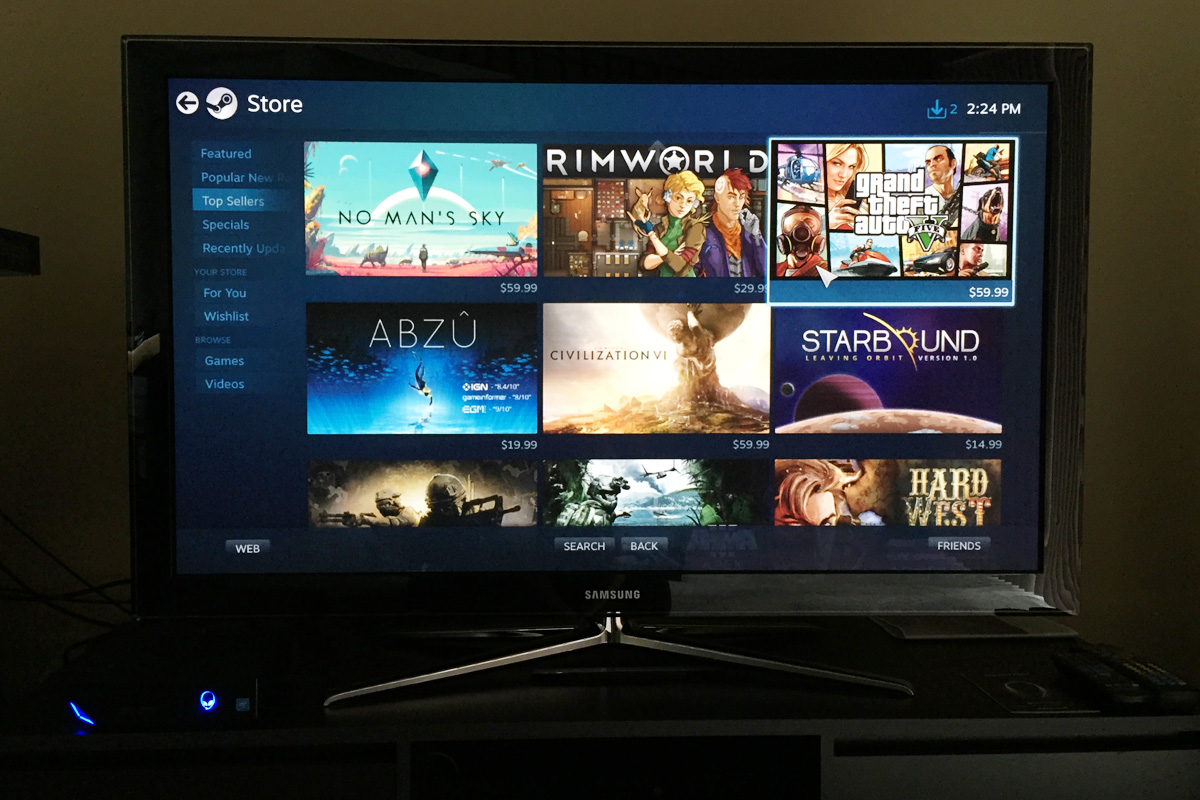 The Alpha R2 has five USB ports in total: A pair of 3.0 ports in the front, another pair of 3.0 ports in the back, and a 2.0 port hidden underneath a panel on the bottom of the Alpha. The back panel also features a Gigabit Ethernet port, an HDMI 2.0 In port, an HDMI 2.0 Out port, an optical audio out, and a proprietary connection for the Alienware Graphics Extender, for those who want to use an even more powerful graphics card.
Setup of the Alpha R2 is pretty straightforward. If you're hooking the computer up to your TV, you simply run an HDMI cable between the two (you may need to change a setting on your television to let it know that you are connecting a PC if you experience overscan), plug in the computer, and power it up. The Alienware logo on the box will light up, and you are greeted by the new HiveMind Interface, which gives you easy access to all of your content from a single UI that can be easily controlled from the comfort of your sofa.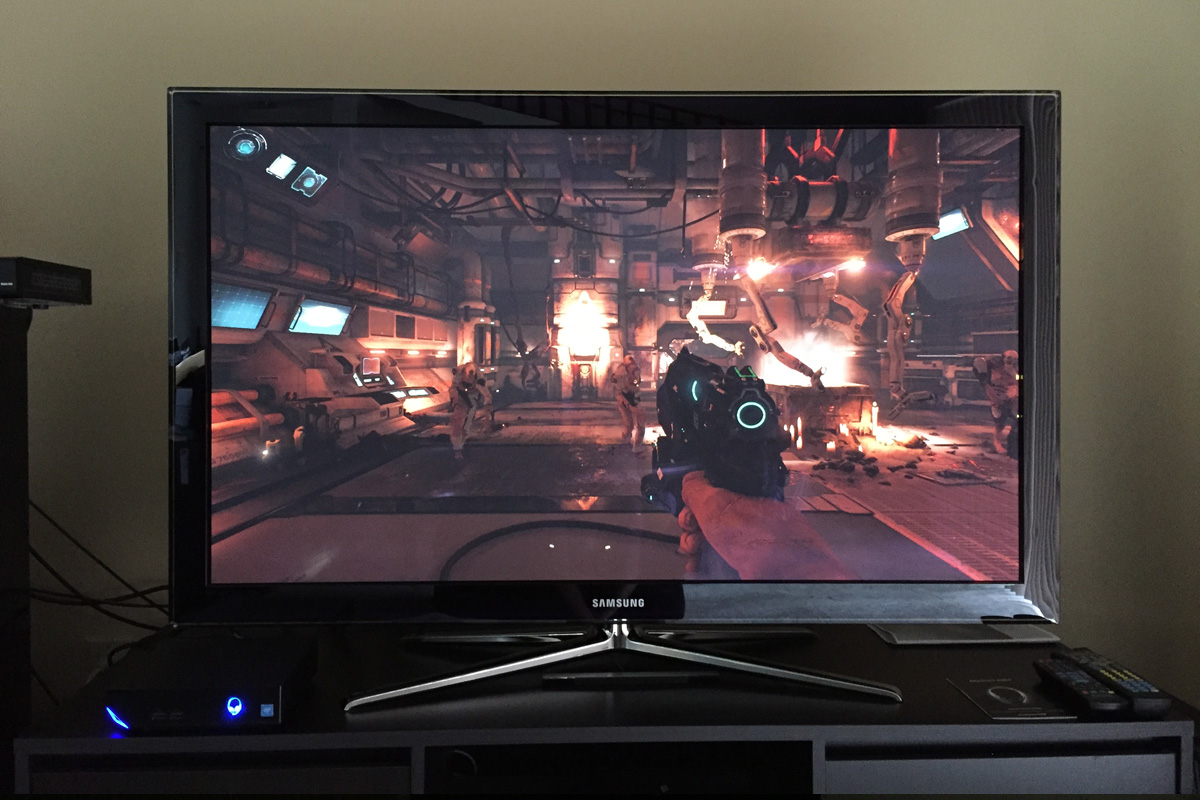 I fired up some of my favorite games, including DOOM, Fallout 4, Hitman, and The Witcher 3, and the Alpha R2 didn't even break a sweat (though you could hear the fan working hard to keep things cool). Some newer, more graphic-intense games like Rise of the Tomb Raider do require you to turn down a few settings, but that's honestly not too surprising.
For those who want to upgrade their box even further, this video shows you how simple it is to take apart the Alpha R2, with only four screws to remove. This makes it easy to upgrade the hard drive, CPU and memory should you so desire. And if you want to explore the world of 4K gaming and virtual reality, the Alienware Graphics Extender ($200) adds an external PCI Express slot so you can upgrade to the latest and greatest video card on the market, like the NVIDIA GTX 1080 series.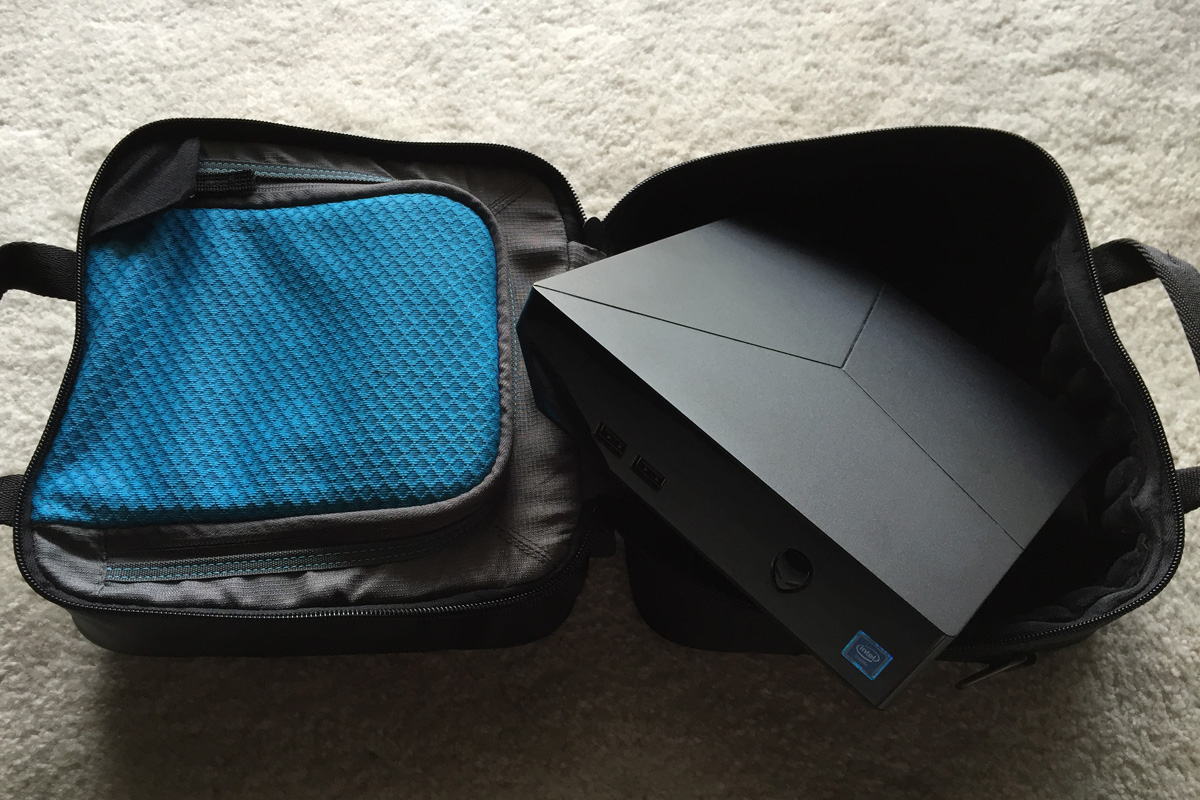 Overall, I could not be more impressed with the Alienware Alpha R2. Despite it's diminutive size, the Alpha is able to play today's hottest new games in all their glory, and the convenience factor of being able to throw it into a Mobile Edge Alienware Vindicator Case while traveling or attending a LAN party is undeniable.
The Alienware Alpha R2 is packed with power and ready at a moment's notice. Learn more at Dell.com.
—
Disclosure: Guys Gab was provided with the hardware tested in this review by Alienware for free. However, the opinions expressed are my own.