It's Official, Nintendo Is Releasing A SNES Classic Edition This September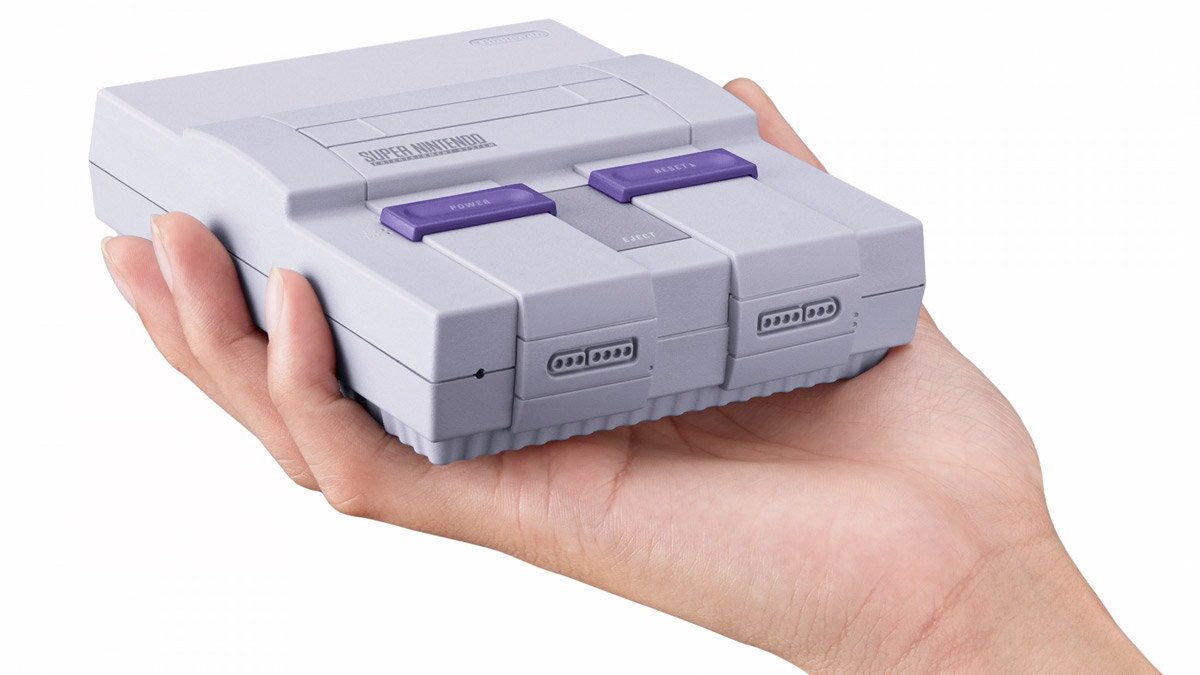 After months of speculation, Nintendo has finally confirmed what we long suspected with the announcement of the Super NES Classic Edition system, a miniaturized version of the Super Nintendo system that comes jam-packed with 21 iconic and memorable games from your childhood.
The SNES Classic Edition will be released on September 29th for $79.99, and the system comes preloaded with 21 games, two wired SNES controllers, as well as an HDMI cable, USB charging cable and AC adapter.
Yes, it's $20 more than the old NES Classic Edition, and it's got a smaller game library to boot. But it comes with an extra controller (making multiplayer games playable right out of the box), something you had to pay extra for on the other system, assuming you could find one.
Here's the full list of games that come with the Super NES Classic Edition: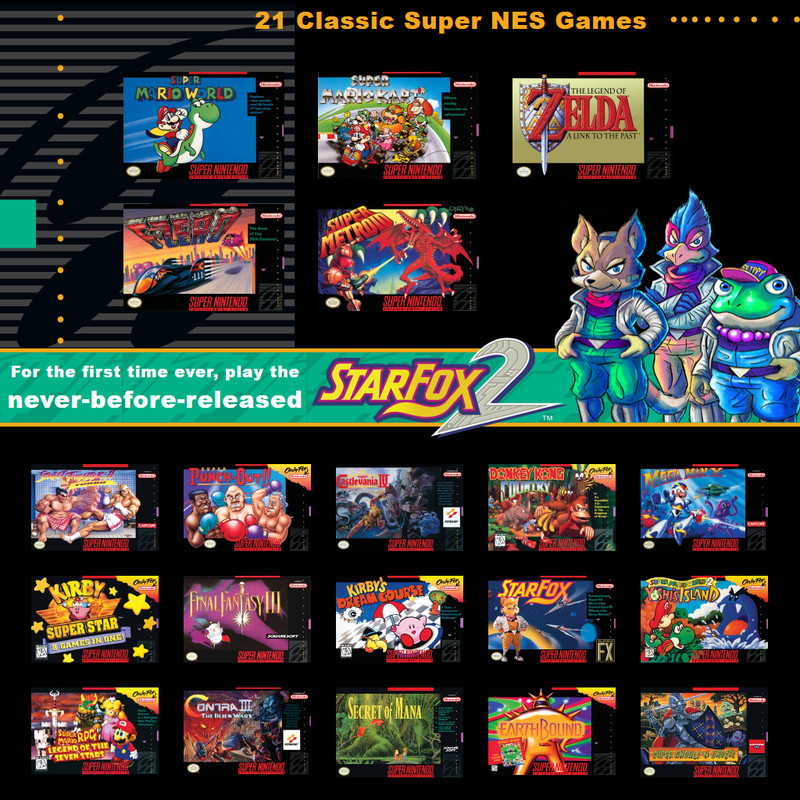 If you're having trouble making out all of the games, here you go:
Contra III: The Alien Wars
Donkey Kong Country
EarthBound
Final Fantasy III
F-Zero
Kirby Super Star
Kirby's Dream Course
The Legend of Zelda: A Link to the Past
Mega Man X
Secret of Mana
Star Fox
Star Fox 2
Street Fighter II Turbo: Hyper Fighting
Super Castlevania IV
Super Ghouls 'n Ghosts
Super Mario Kart
Super Mario RPG: Legend of the Seven Stars
Super Mario World
Super Metroid
Super Punch-Out!!
Yoshi's Island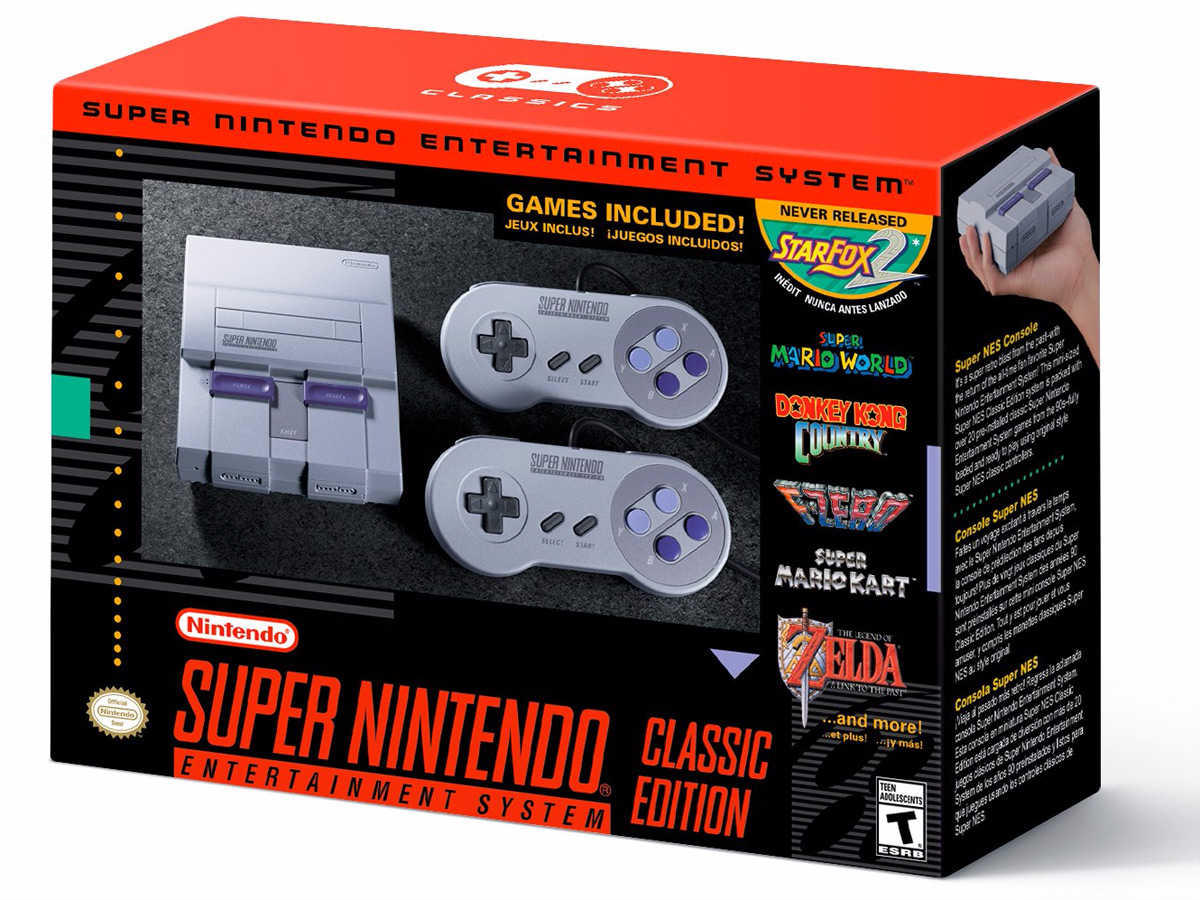 Wait a second, Star Fox 2?! While the sequel was widely available as a ROM, it never actually made it out on the Super Nintendo, as it was cancelled before its official release. But don't think you can jump right into the game, as players will have to unlock it through playing the original Star Fox game first.
As for availability, that is anyone's guess. Nintendo promised that it would produce "significantly more" SNES Classic Edition system than NES Classic Edition units, which were notoriously hard to find. I still expect them to be hard to find, so I suggest pre-ordering one as soon as possible so you don't miss out.
Who else is excited about the Super NES Classic Edition?