Get Ready To Relive Your Childhood With The SEGA Genesis Flashback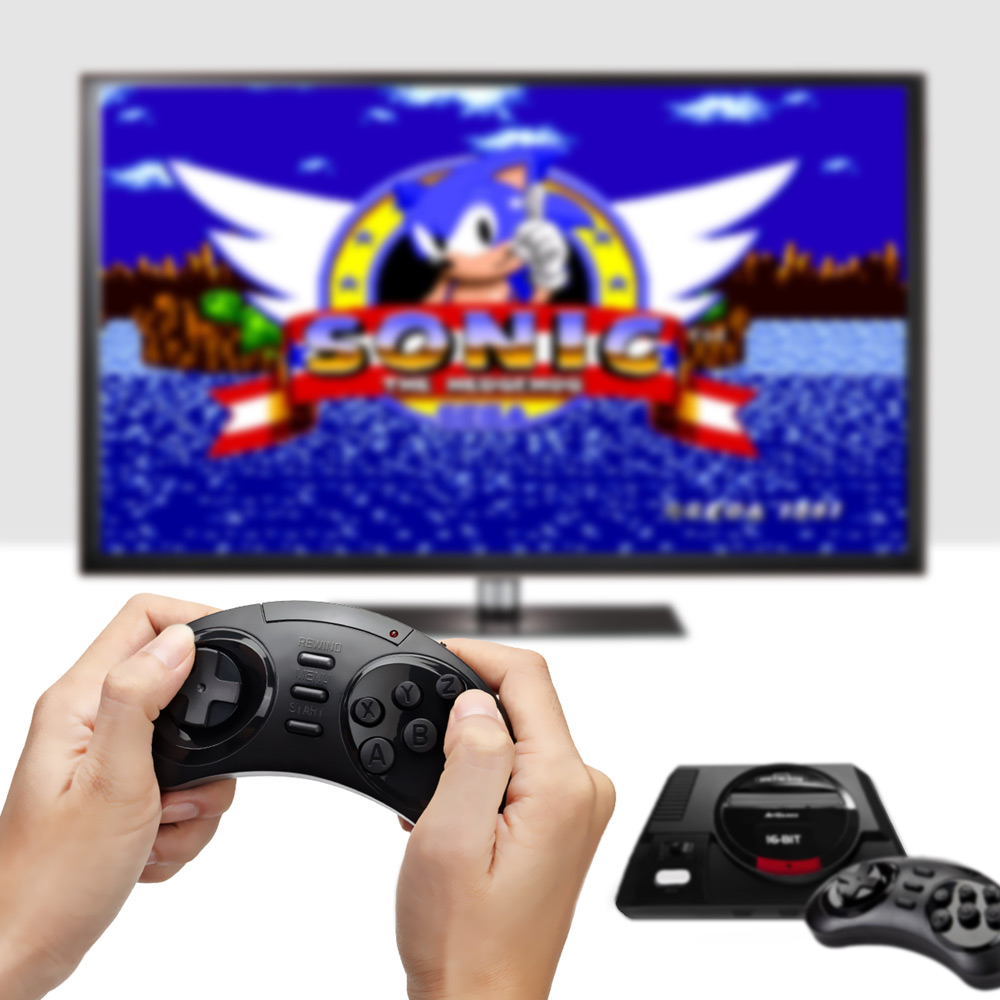 Growing up, I was all about the SEGA Genesis, spending countless hours playing Altered Beast, Golden Axe, and Mortal Kombat with my buddies.. Sound familiar?
If you've got a case of nostalgia, fear not, as AtGames is getting ready to release a new retro gaming console called the SEGA Genesis Flashback, which looks and operates like an old SEGA Genesis (complete with a cartridge slot, so you can play your old games), but with some modern upgrades tossed in for good measure.
The all-new SEGA Genesis Flashback is reminiscent of the original SEGA Genesis console, and features 85 built-in games as well as a cartridge port that plays "almost all" of your favorite SEGA Genesis and Mega Drive original cartridges. Built-in all-time favorites include the Sonic series, Mortal Kombat series, Phantasy Star series, and Shining Force series games.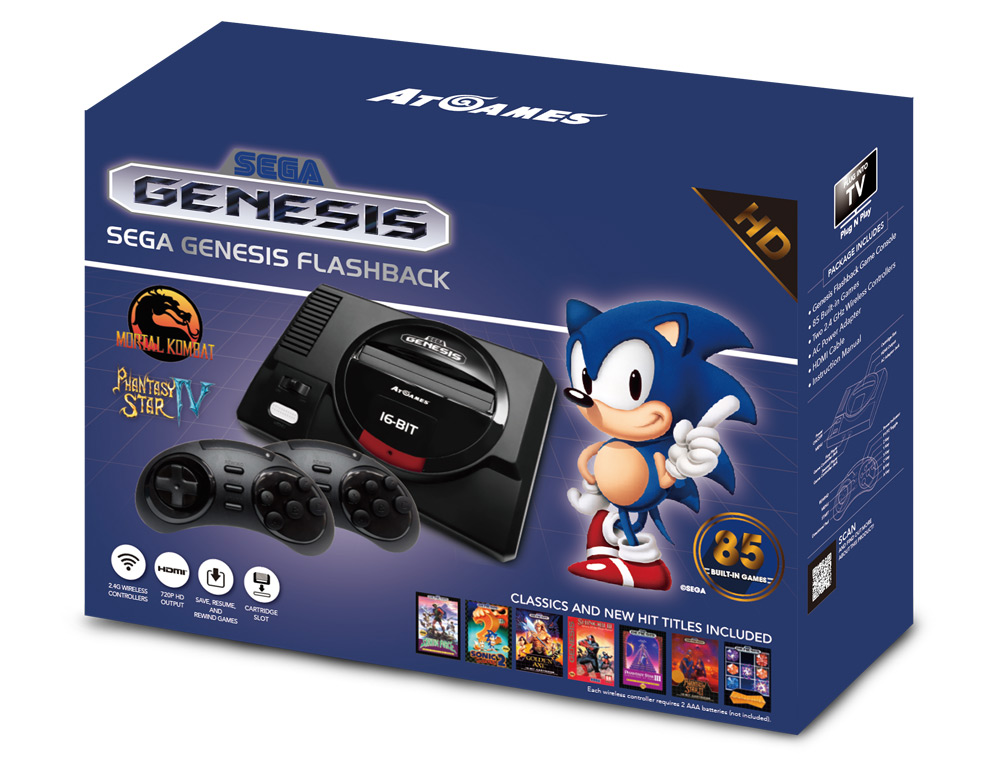 Two high performance 2.4ghz wireless controllers, styled after the SEGA Genesis originals, are included, as well as two legacy controller ports for optional wired gamepads. Other new features for the SEGA Genesis Flashback include 720p HDMI output, scan line filtering, and a save/pause/rewind feature for every game.
Here's the complete SEGA Genesis Flashback games list: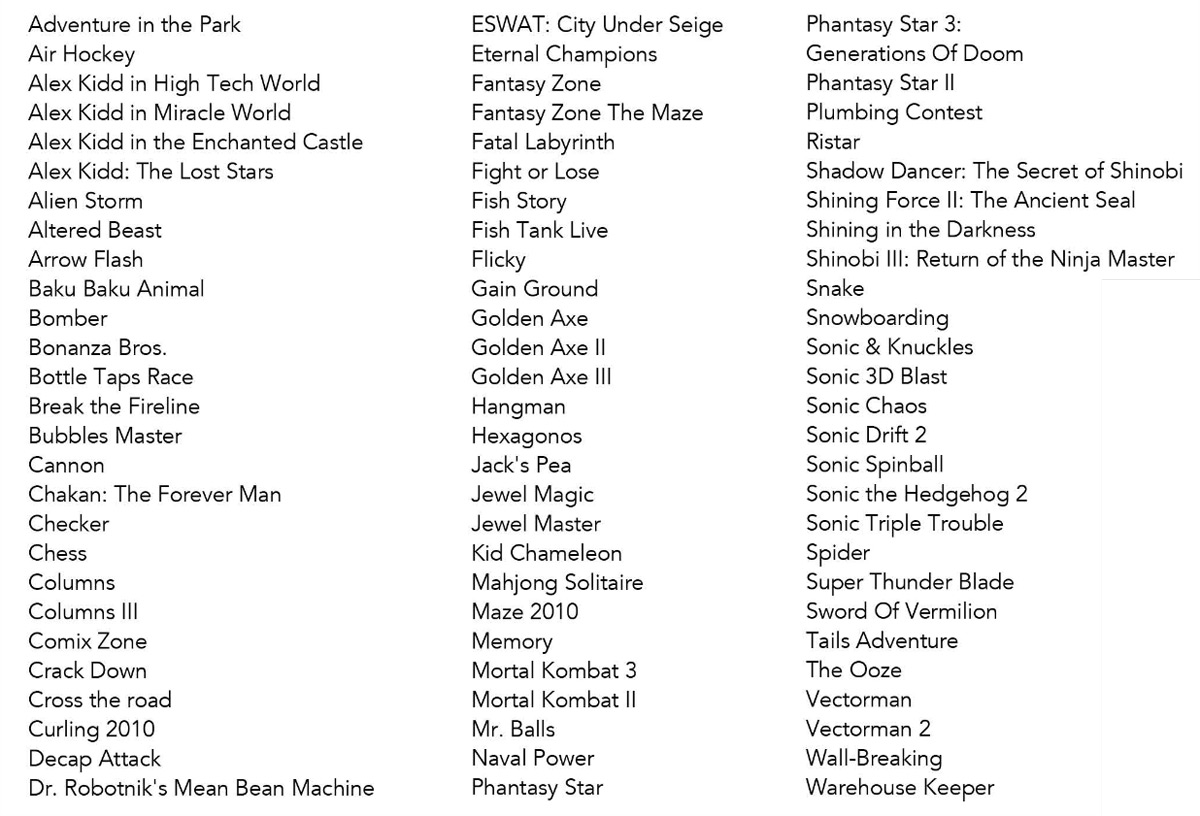 While the list is pretty comprehensive, a few of my favorites were noticeably missing, including Out Run, NHL '94, and Streets of Rage. But thankfully, I'll be able to pick up those cartridges on eBay and fill in the gaps, something that you couldn't do with the NES Classic Edition, as it lacked a cartridge slot.
You can check out a little teaser video for the SEGA Genesis Flashback here:

In addition, the Genesis Classic Game Console returns in a new value-priced edition with 81 built-in games and two wired controllers; as well as the Ultimate Portable Game Player with a new SD-card slot, a built-in rechargeable battery, and save functionality for the included Phantasy Star and Sword of Vermillion games.
All three of AtGames' SEGA Genesis consoles will be in stores everywhere this fall.