ShaveMOB Offers High Quality Razors At A Fraction Of The Cost Of Leading Brands

ShaveMOB is a new start-up company from Denver that promises to "shave" up to 70% off the costs of a year supply of razors by offering its customers premium, high-quality razors via the Internet. With the prices of razors continuing to rise, I decided to give ShaveMOB a shot and see how their razors stacked up to the competition.
ShaveMOB offers three, four and six blade razor options, so you can choose the blade best suited for your shaving and skincare needs. Each razor comes with precision-cut, non-clogging blades with a lubricating strip, pivot head and an ergonomic, no-slip handle. The folks at ShaveMOB were nice enough to send us a sample pack so we could try out all of their razors.
ShaveMOB's offerings include:
Men's Baby Face: 3 blade
Men's Average Joe Razor: 4 blade
Men's Caveman Razor: 6 blade
Men's Caveman Razor with Trimmer: 6 blade + trimmer blade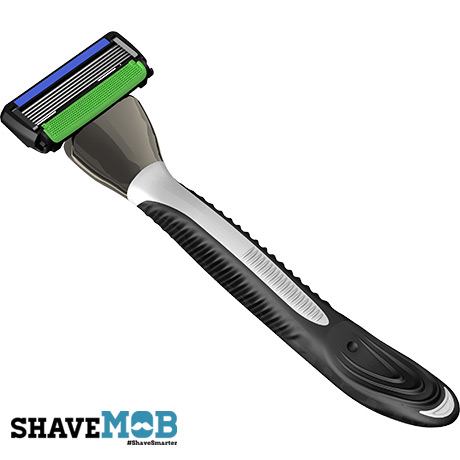 I had to try the 6-blade Caveman Razor first. This one gave me a solid shave, and the trimmer blade worked pretty well. I do think Gillette's trimmer blade gives you a cleaner trim for your mustache and sideburns, but the price savings for the ShaveMOB razor won out for me. Don't let the trimmer be a deal-breaker for you, as you can always use your old razor's trimmer blade to clean up those hard-to-shave areas.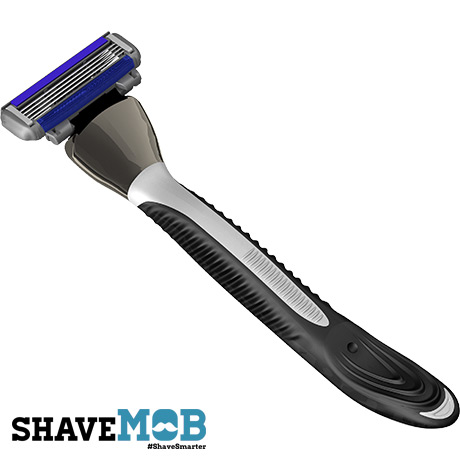 The Average Joe Razor drops you down to four blades, saving you a few bucks in the process. I honestly had no complaints about this blade, as it also gave me a great shave. For most people, I think this is the blade to get, as it's a happy medium between the three blades offered.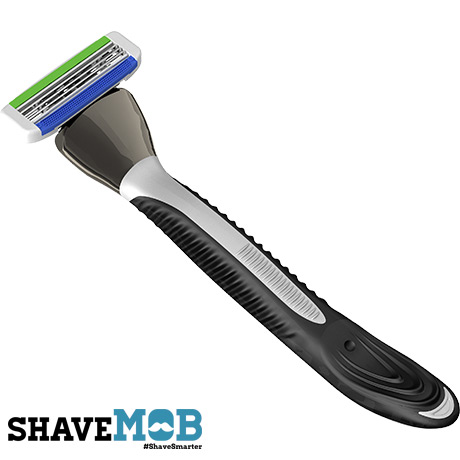 The Baby Face Razor is just the ticket if you've got light hair growth, or if you've got sensitive skin that gets irritated from ultra-close shaves. A few years ago, 3 blades was considered cutting edge (no pun intended), and I still think it gets the job done today. Don't get caught up in the blade race!
I like that more and more independent razor companies are starting to offer alternatives to the big names, as competition helps drive innovation and lower prices. Overall, I was pretty impressed with their performance, and the fact that it requires no membership contracts or recurring fees is a huge plus.
For pricing, ordering options, and additional information, please visit www.ShaveMOB.com.