Sleep Number 360 Smart Bed Auto Adjusts for a More Restful Sleep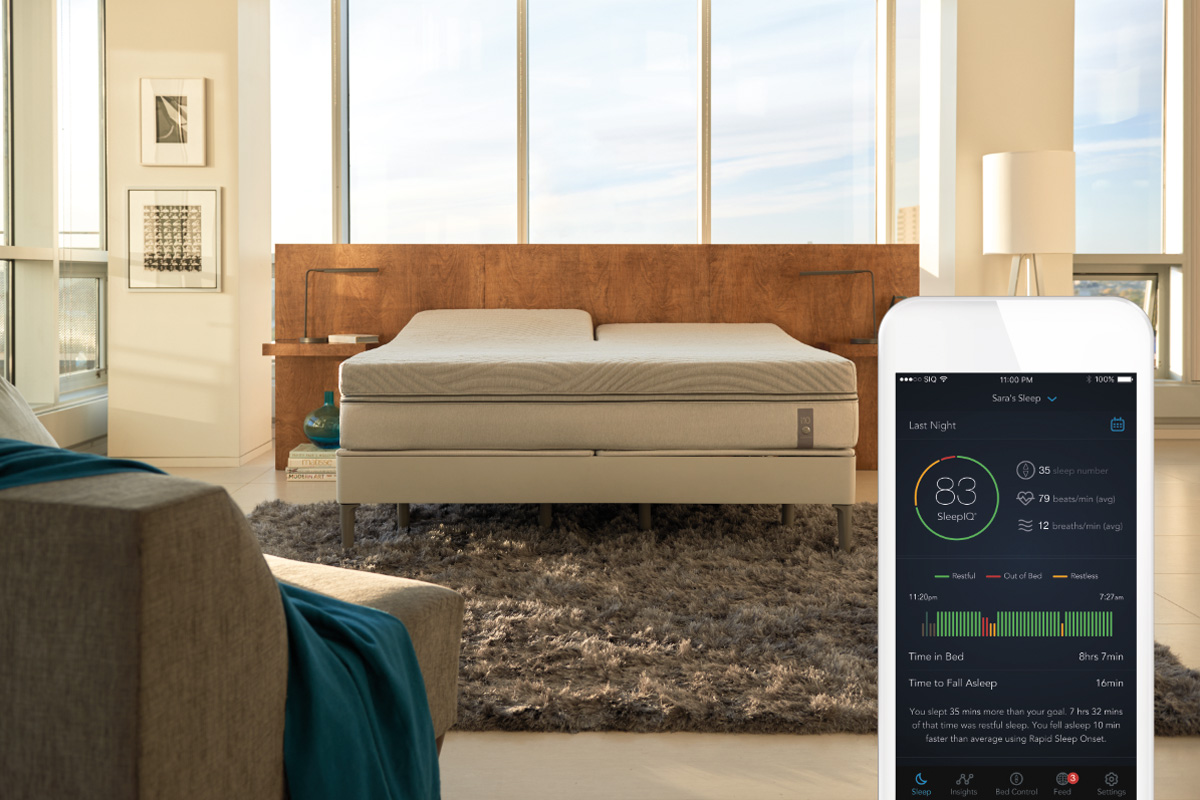 When the folks at Sleep Number invited me to come check out their booth at CES, and my first reaction was one of confusion. "You're a mattress company.. and you're at CES?"
The company was there to introduce the Sleep Number 360 smart bed, which automatically adjusts to your sleep position to keep you effortlessly comfortable and sleeping soundly all night long. Sleep Number had a demo bed there that I was able to try out, and let me tell you, it was really impressive!
While Sleep Number beds always gave you the ability to customize your ideal firmness setting (from 0-100), the new Sleep Number 360 smart bed takes things up a few notches, going to work when you go to sleep to ensure you have your best sleep ever.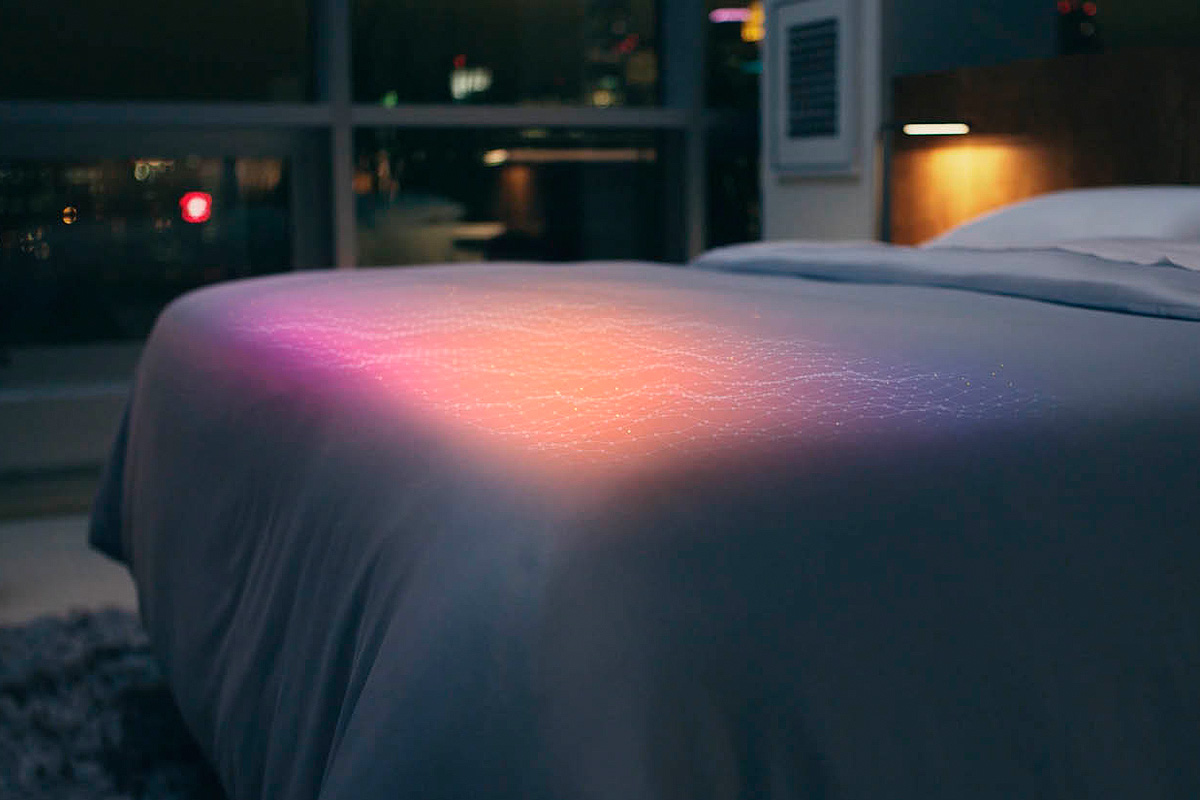 The new bed comes equipped with biometric technology that responds as you shift and turn in your sleep. If you went to sleep on your back but ended up on your side or stomach, the air chambers would automatically adapt to the contour of your new position so you stay more comfortable.
Research shows that people fall asleep faster when their feet are warmed. Through SleepIQ technology, the Sleep Number 360 smart bed knows a sleepers' bedtime routine and warms the foot of the bed automatically so it's nice and toasty when you slip under the covers. Absolutely genius.
What's more, the Sleep Number 360 can sense if you or your wife are snoring and automatically adjust the bed by raising the snorers' head seven degrees to temporarily relieve the snoring. I so need this feature for my wife, who constantly keeps me up at night with her snoring!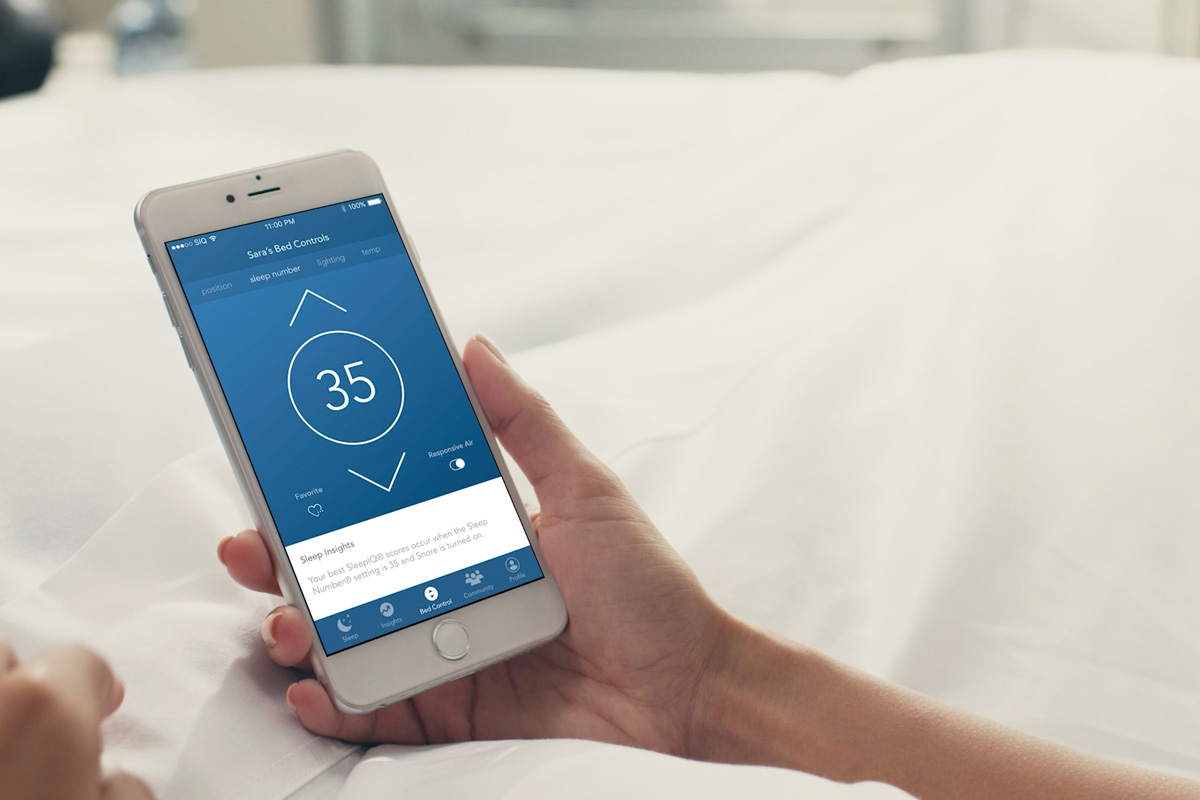 In the morning, the bed will deliver your SleepIQ score, letting you know how well you slept the night before, and giving you some insight on how you might improve upon it. Does your bed do that?
All in all, I was really taken with the Sleep Number 360 smart bed, and I definitely recommend checking it out if you're in the market for a new bed. Technology like this doesn't come cheap, but can you really put a price on a great night's sleep?
The Sleep Number 360 will be released in the first half of 2017, with pricing similar to Sleep Number's current mattresses and adjustable bases.
What do you think of the Sleep Number 360 smart bed?