Smoking Hot Naked Chef Starts YouTube Cooking Channel, Instantly Goes Viral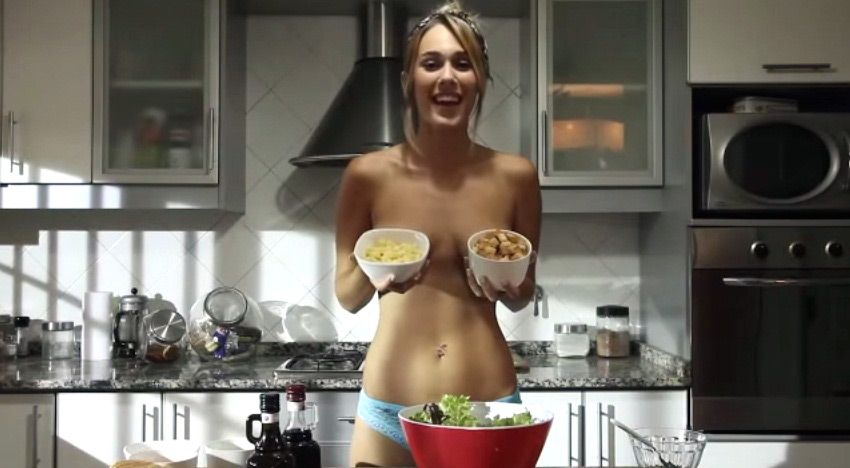 Let's face it. Most guys have no interest in tuning into a cooking show, especially one airing on YouTube. But a smoking hot 24-year old chef from Argentina was able to crack the code and amass over 500,000 views in less than a week. Her secret? Cooking in the buff!
She's being called The Naked Chef, but Chef Jenn is actually topless, making her way around the kitchen in skimpy panties and nothing else. But before you get too excited, she covers her boobs strategically with items of food, a la Austin Powers. What did you expect, this is YouTube after all..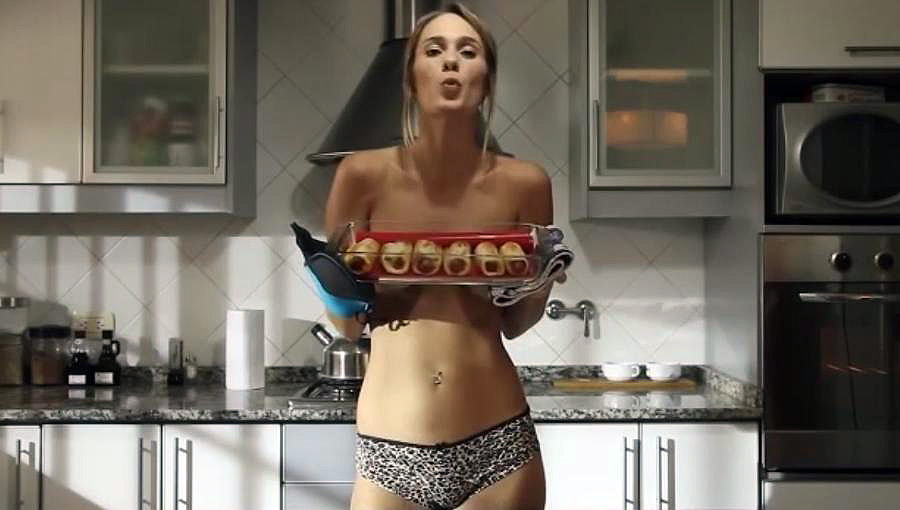 She told Daily Mail: "I had a male friend who only ever wanted to eat fast food, and it's a problem many men have. But I want to show them that cooking is fun and to encourage more men to get involved in learning about recipes and preparation of food."
While she's been careful to adhere to YouTube's rules on nudity, clearly something must have transpired, as her YouTube account has since been closed. But lucky for you guys, a number of other people are reposting her videos. So if the videos in this post no longer work, just Google "The Naked Chef" and you should be able to find them reposted elsewhere.
Oh yeah, did we mention that she doesn't speak a lick of English? Don't look at that as a setback, but rather as an opportunity to brush up on your Español. 🙂