YouTube Introduces Premium 'YouTube Red' Subscription Service For $9.99/Mo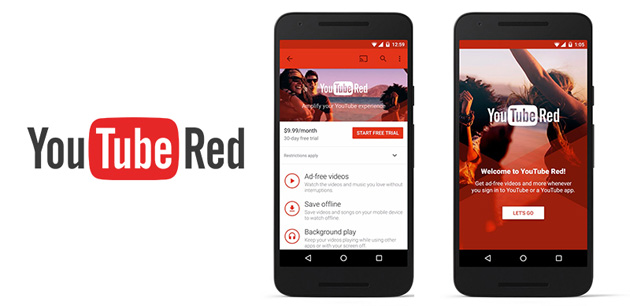 Following in the footsteps of Hulu Plus, Amazon Prime and others, YouTube is launching a $9.99-per-month subscription service called YouTube Red. The service, which launches October 28th, gives you an enhanced, uninterrupted experience across YouTube and YouTube Gaming.
Members can watch videos without interruption, save videos and songs to watch offline, and keep videos or music playing when using other apps or when your screen is off. In addition, a subscription to Google Play Music is included at no extra cost.
While the thought of watching YouTube videos without ads (no more pre-roll videos, mid-roll videos, banner ads, search ads, homepage banner ads, or in-video text-overlay ads) is nice, I personally can't justifying spending $9.99/mo for that "feature".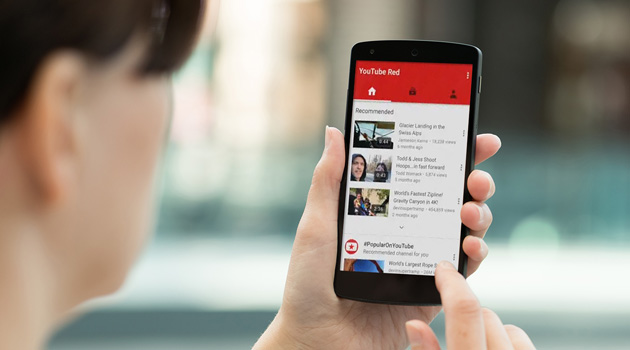 YouTube does say that there will eventually be premium, members-only video content available, much like Netflix does with shows like House of Cards and Orange Is the New Black. But until they can ramp up and offer programming that warrants the extra cost, I can't see people subscribing to the service.
There's also the issue of revenue sharing with content creators, a subject YouTube won't talk about. Given that many prominent YouTubers earn a living from ads and such, this could have a HUGE impact on their bottom line. It should be interesting to see how things play out.
What do you think about YouTube Red? Are you going to subscribe to this service?