Sponsored: ASUS Unveils Streetsourced Commercial For ZenFone 3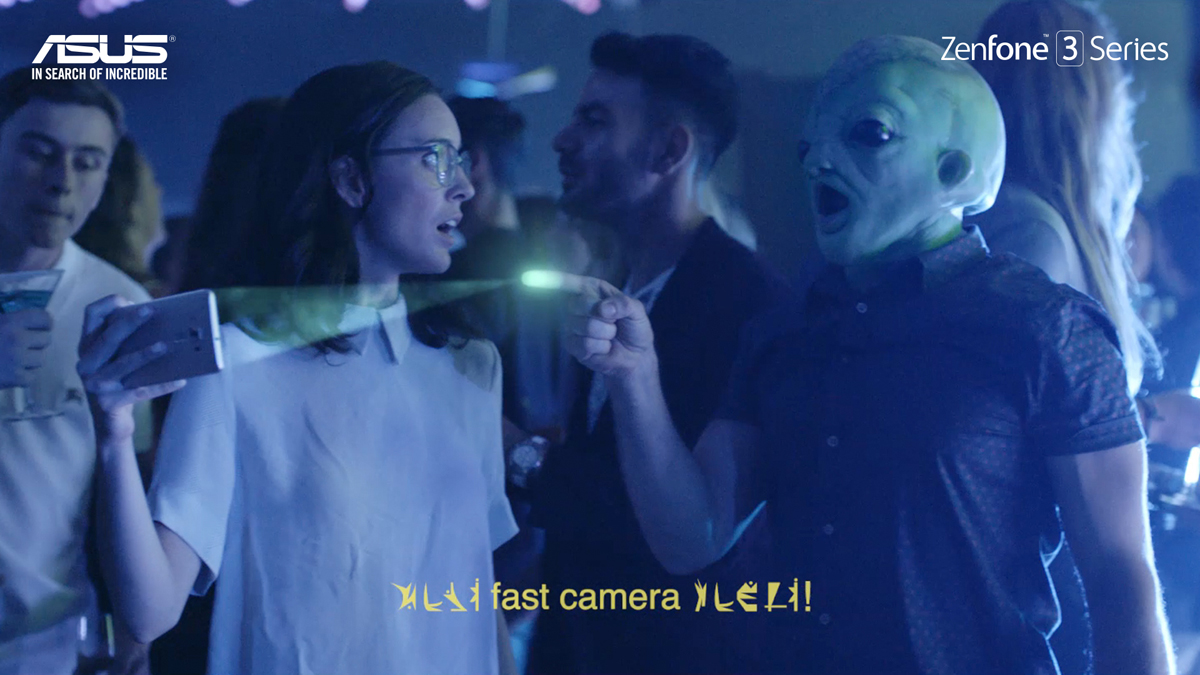 In order to help get the word out about the all-new ASUS Zenfone 3 smartphone and all of it's great features, they decided to 'streetsource' their latest commercial, enlisting the help of comedians Betsy Kenney and Matt Rubano from Upright Citizens Brigade to stop and interview hundreds of New Yorkers for impromptu ad ideas and stories.
The "improvised directors" were presented the new ZenFone 3, briefed about its unique features – such as its stylish full-metal body with invisible antennas, Hi-Res audio system and powerful camera – and requested to narrate entertaining, outlandish story ideas on the spot for an ad featuring the smartphone.
A gigantic dinosaur, a disguised alien, and snow blizzards on a tropical beach were just some of the bizarre plot elements and story ideas submitted, and they have been brilliantly blended together in a hilarious video called "The Alien and The Dinosaur", which you can watch below.
The crowdsourced ad is part of ASUS' #IncredibleIsNow campaign for its new ZenFone 3 smartphone, which empowers users to become anything they want.
In that spirit, "The Alien and the Dinosaur" video ad reflects the campaign by bringing the contributors' wildest ideas and imaginations to life. For example, one of the plot elements of the video involved photographing a UFO flying at high speed to demonstrate the ZenFone 3 PixelMaster camera's rapid-focus capabilities when shooting moving objects. Another scenario had an international car model named Renaldo rolling in on his hoverboard with an ASUS ZenFone 3 in hand, saving a party by using it's incredibly loud speaker to replace a malfunctioning audio system.
Kudos to ASUS for thinking outside of the box and coming up with a really clever commercial that does a great job of showing off the various features of the smartphone!
This post has been sponsored by ASUS, but all thoughts are our own.