Here's Everything You Need To Know About The New iPhone 7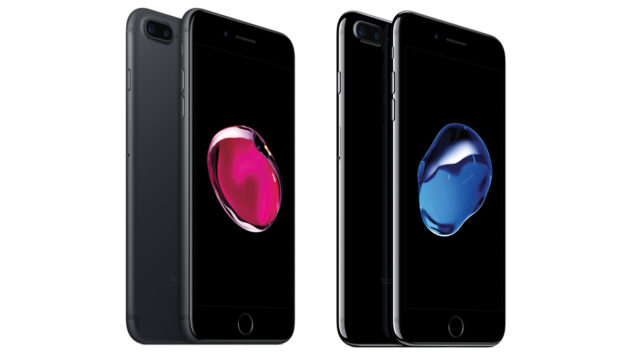 Apple held its annual September press conference in San Francisco yesterday morning, and the world waited with bated breath as Apple CEO Tim Cook took the stage to unveil the long-awaited iPhone 7.
After a bizarre Twitter mishap where Apple accidentally leaked the iPhone 7's specs ahead of time, the new models were officially unveiled.. And honestly, it was a little underwhelming.
The biggest news was the confirmation that Apple did indeed get rid of the headphone jack (a decision which took "courage", according to Apple), so that the iPhone could have stereo speakers. You know, a feature that absolutely no one was really asking for. If you wish to use your favorite wired headphones, you'll have to use the enclosed Lightning to 3.5mm Headphone Jack Adapter. Just don't lose it, as it's rather tiny.
The display on both the iPhone 7 and iPhone 7 Plus have been upgrade with what Apple calls a "Retina HD display". For the iPhone 7, you get a 4.7″ LED-backlit 3D Touch display with a resolution of 1334 x 750. The iPhone 7 Plus gives you a 5.5″ LED-backlit 3D Touch display with a resolution of 1920 x 1080. Both screens have a wider color gamut, are 25% brighter, and are reportedly the best displays on any smartphone.
The iPhone 7 should give you at least two extra hours of battery life compared to the iPhone 6s, thanks to the new A10 Fusion CPU. While markedly faster than the previous generation CPU, the A10 chip uses two-thirds of the power. Talk about a win-win.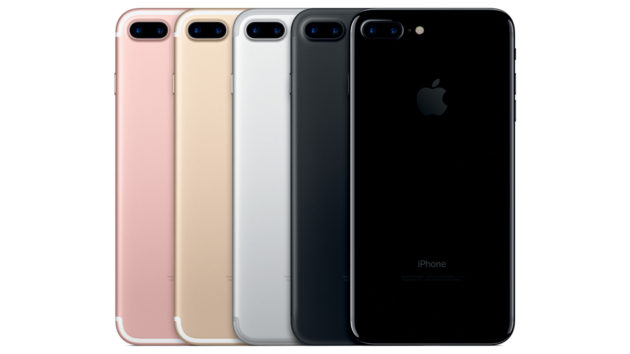 And while rumors of a blue iPhone turned out to be false, there is a new color added to the mix, a Jet Black tone that had Apple fans salivating. The high-gloss jet black finish is the result of a remarkably precise, nine-step process of anodization and polishing. The end result is so purely and continuously black, you can't tell where the aluminum ends and the glass begins. But if you want one, you have to opt for the 128GB+ phones.
The camera on the iPhone 7 and iPhone 7 Plus receive some serious updates, with the iPhone 7 sporting a 12MP camera with ƒ/1.8 aperture, optical image stabilization, and a six-element lens to make it even better for shooting photos and videos in low light. Meanwhile, the iPhone 7 Plus doesn't have just one entirely new camera system — it has two. The same 12MP wide-angle camera that's on iPhone 7 works with a 12MP telephoto camera that can get even closer. That means you can get higher-quality zoom from farther away. And with an all-new depth-of-field effect, portrait shots will look better than ever.
Lastly, Apple has finally increased the storage capacity of their phones, with the iPhone 7 and iPhone 7 Plus now available in 32GB, 128GB and 256GB models. I caved in when I bought my iPhone 6 and bought the 64GB model because I got tired of running out of space all the time. All I can say is that it's about time!
All in all, I'm struggling to find a reason to upgrade from my iPhone 6. Sure, the upgraded camera is tempting (but I really want the iPhone 7 Plus's dual-lens camera, only without the extra bulk of the Plus). But the rest of the "features" are more evolutionary than revolutionary.
Honestly, this might just be the first time in a decade that I don't immediately run out and immediate upgrade to the new iPhone. Who knows, I might even jump ship and give Android a shot.. 🙁
What do you think of the Apple iPhone 7?