Spring Break 'White Party' Wood Watch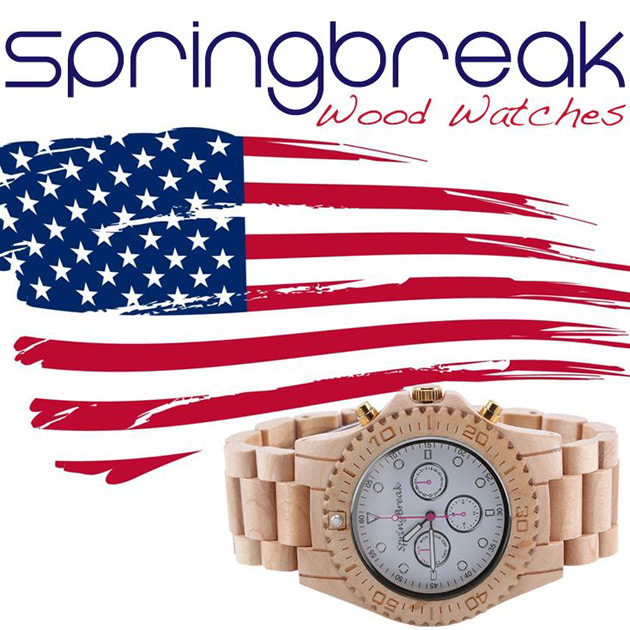 SpringBreak Watches are self-expressive, wooden watches that combine high-fashion, vibrant colors, & sustainable wood to provide you with the most stylish watch around. Their eco-friendly, wood watches are uniquely designed, colorful, & extremely affordable. In addition, each watch sold provides up to 10 meals to a child living in hunger in America.
The SpringBreak Watch is the brainchild of by two fraternity brothers (Kwame Andrews and Maurice Davis), who were united by their mutual obsession & infatuation with dope watches! They decided to create their own new watch to provide watch enthusiasts with unique & self-expressive watches that were stylish, moderately priced, and environmentally friendly.
Kudos to SpringBreak Watches for thinking outside of the box and offering a great looking watch that doesn't have a negative impact on the environment. Check 'em out at http://www.springbreakwatches.com.