On The Hunt For Rugged And Stylish Watches? Turn To Diesel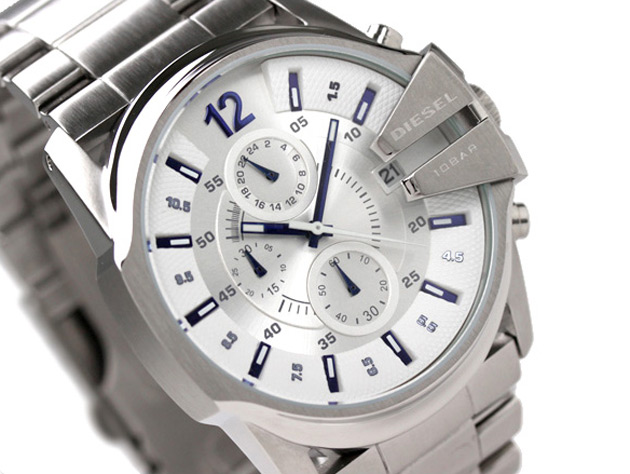 If your wardrobe's accessories could do with a bit of an update to help give you a new look, then watches and cuff links are a good place to start. These sorts of trendy fashion accessories that both sit on the wrist look equally good if you are sporting a business suit or an open necked shirt at the weekend. Good cuff links make a neat finishing point for the eye and they should ideally be coordinated with a great looking watch. Rugged wrist mounted timepieces, like Diesel watches, are the perfect thing to set off a pair of manly cuff links on a tailored shirt. With the addition of only two accessories, like these, you can breathe new life into your wardrobe.
Watches For Men
Unlike many watch makers, Diesel watches are perfect for a masculine look that is not overstated or too showy. Sometimes, the strap can let a watch down, in terms of its look, even if the timepiece itself looks great. Leather and linked-metal wrist straps are best for men. If your cufflinks are silver or chrome colored then go for a watch that has a strap that is the same. Gold has for a long time been a favored material for male watches but there is less and less call for it since the global economic downturn took hold. Nowadays, flashy men's status watches overtly encrusted with diamonds, as worn by sporting superstars, may make heads turn but they are rarely regarded as fashionable.
Make A Statement
Unlike other men's accessories, watches are a tool as well as an adornment. As such they say much more about the wearer than other, similar, items. Pilot watches, as manufactured by Diesel and others, have a timeless appeal that seems to go on season after season. If you are looking for style from your watch, then great but remember to buy one that keeps accurate time, as well.
Diesel watches, it should be remembered go perfectly with other parts of their range. It is worth remembering, when updating your wardrobe, that they also make men's bags, shoes and sunglasses. If you like the rugged look, then it is hard to find a better way of coordinating your style statement than with these other elements, designed to go together seamlessly. To complete your look, why not go for a belt that sets off your new watch perfectly? Opt for a buckle that matches your cuff links and your watch strap.