Super Troopers 2 Raises Over $1.7 Million In One Day On Indiegogo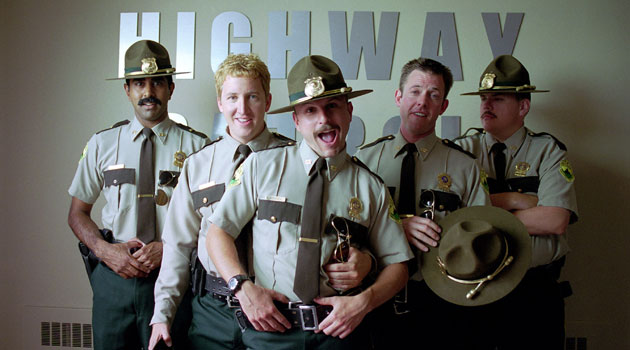 Way back in November 2013, we told you about the possibility of a Super Trooper sequel happening, which was later confirmed in a Reddit AMA last September with Jay Chandrasekhar.
The only thing standing in the way of Super Troopers 2 coming to the big screen is funding. While the studio gave Broken Lizard permission to make the sequel and agreed to distribute it, they'd need to fund the movie themselves. So they officially launched a crowdfunding campaign on Indiegogo yesterday to make it happen. Their goal? At least $2,000,000 for a barebones version. The more they raise, the more amazing stuff they can put in the movie. "More action, more cameos, more shenanigans, and fine, more Farva."
While the original Super Troopers didn't make much of a dent in the box office when it was released in 2002, it because a bit of a cult classic when it was released on video, spawning a number of quotes that you still hear people using to this day. "Who wants a mustache ride?"
Honestly, no one was sure if a bunch of stoners would pony up the funds to make it happen. But in less than 24 hours, they've already raised over $1.7 Million! Needless to say, we're definitely going to be seeing Super Troopers 2 in the near future. Happy times indeed!
Broken Lizard plan to begin pre-production in May and start filming over the summer (and release Farva from the trunk). If all goes according to plan, Super Troopers 2 could see release early next year.