The 118-Inch LG MAGNIT TV Is Like Having A Movie Theater In Your Home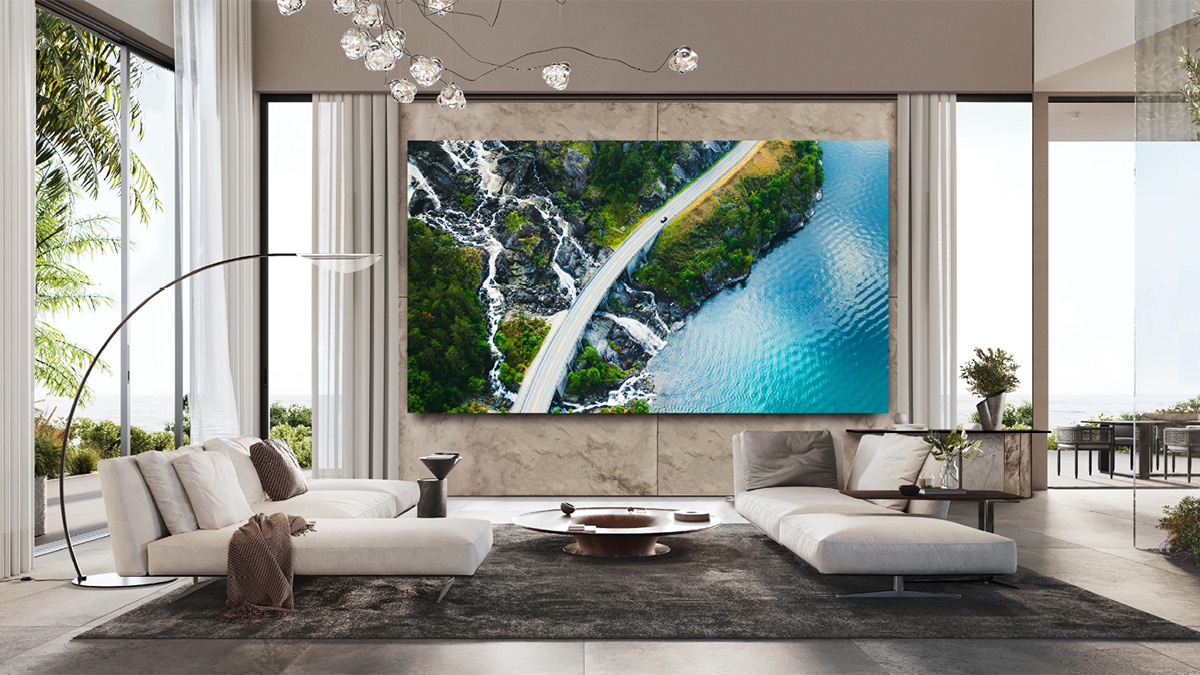 Offering luxury homeowners an attractive new home theater display option, LG just unveiled the new 118-inch LG MAGNIT 4K Micro LED residential display at the 2023 CEDIA Expo.
What's crazy is that this isn't even LG's largest TV, that honor going to their 136-inch display. But LG's new 118-inch 4K model "brings the magnificence of LG MAGNIT to a new screen size that's destined to expand the market for luxury home cinema and digital art", says LG's USA senior vice president Michael Kosla, hitting the sweet spot between the LG MAGNIT 136-inch Micro LED display and the 97-inch LG SIGNATURE OLED M wireless TV.
Priced at $237,000, the 118-inch LG MAGNIT "sets a new standard for home entertainment, delivering the ultimate color, clarity and contrast," Kosla said. "With a 0.6 mm pixel pitch, crisp 4K resolution, robust chip-on-board (COB) LED technology and AI-enhanced processing, viewers can enjoy stunning picture quality when watching their favorite blockbuster movies, sporting event or displaying digital artwork through the intuitive webOS smart TV software."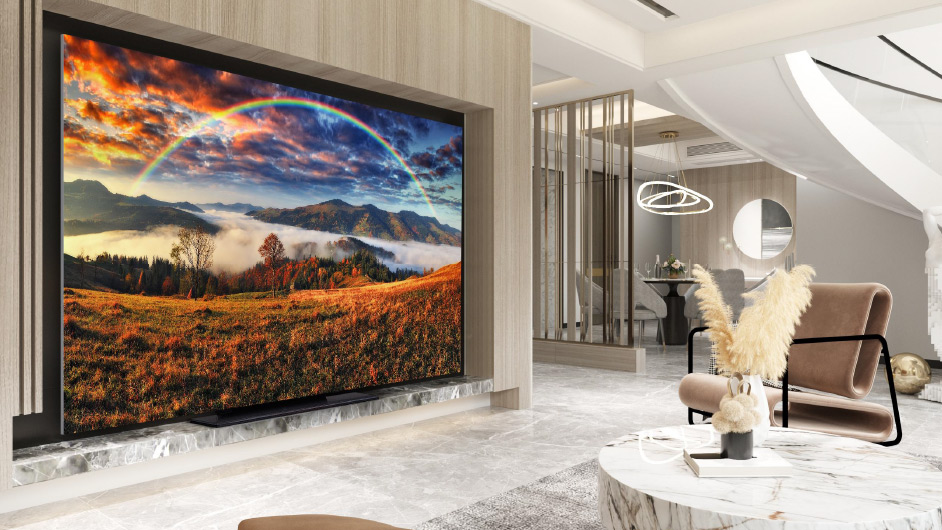 While catering to luxury clients, this Micro LED display takes the hassle out of installation for integrators. Specially certified LG MAGNIT integrators will appreciate the display's simple two-cabinet design that can be installed in just a fraction of the time as other modular LED displays.
The 118-inch display (about 9.8 feet measured diagonally) is based on LG's advanced DVLED (direct-view light-emitting diode) technology pioneered for enormous commercial displays. Each of its 8 million-plus Micro LED pixels is an individual light each about the width of a human hair, enabling pure blacks and incredible contrast because it can actually turn off pixels where the picture is black.
In addition to providing superb high dynamic range capability, with more shadow detail thanks to HDR10 and HDR10 Pro compatibility, the display offers a trove of special features. LG's Alpha 9 processor uses artificial intelligence deep learning technology to reduce picture noise and optimize color saturation and contrast based on room circumstances. It also enhances the clarity and legibility of faces and text, while an ambient light sensor adjusts brightness and tone mapping to maintain optimal appearance in varying lighting conditions.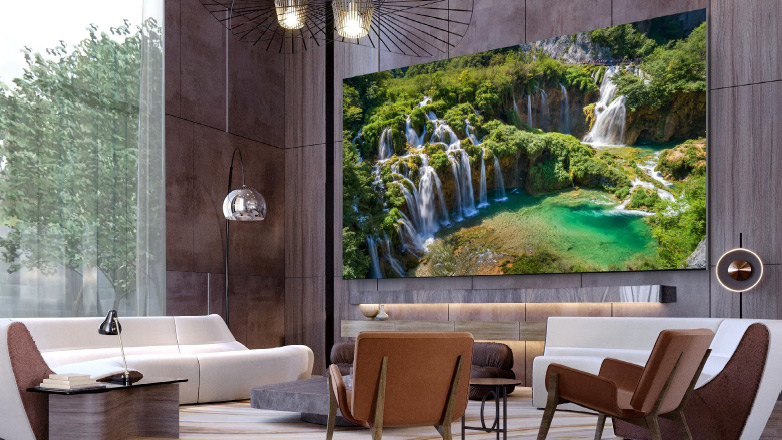 To help owners make the most of the LG MAGNIT's breathtaking visuals, the display integrates AirPlay 2 and Miracast technology that allows users to wirelessly stream content from virtually any iOS, Android, macOS or Windows 10 device. With the included Art Gallery and My Digital Picture Frame features, users can easily load digital art or their own photo collages onto the display via the LG mobile app, and then display a static piece or a rotating gallery.
Integrators and their clients will appreciate how the 120-Hz display is optimized for a variety of content in indoor home environments, with 250 nits of brightness delivering excellent performance and visibility even in sun-lit rooms. A pair of integrated 50-watt speakers and a stand or wall mount enable standalone installations, while WiSA connectivity enables seamless use of high-fidelity wireless speakers.
Micro LED is relatively new technology for residential displays, delivering superb performance with exceptional brightness, years of lifespan, incredible viewing angles and a very high color gamut even in rooms with lots of windows and high ambient light. These LG MAGNIT displays provide a 150-degree viewing angle and offer connectivity including four HDMI in ports, digital audio out, two USB in, an RS232C port and a LAN input for wired internet connection.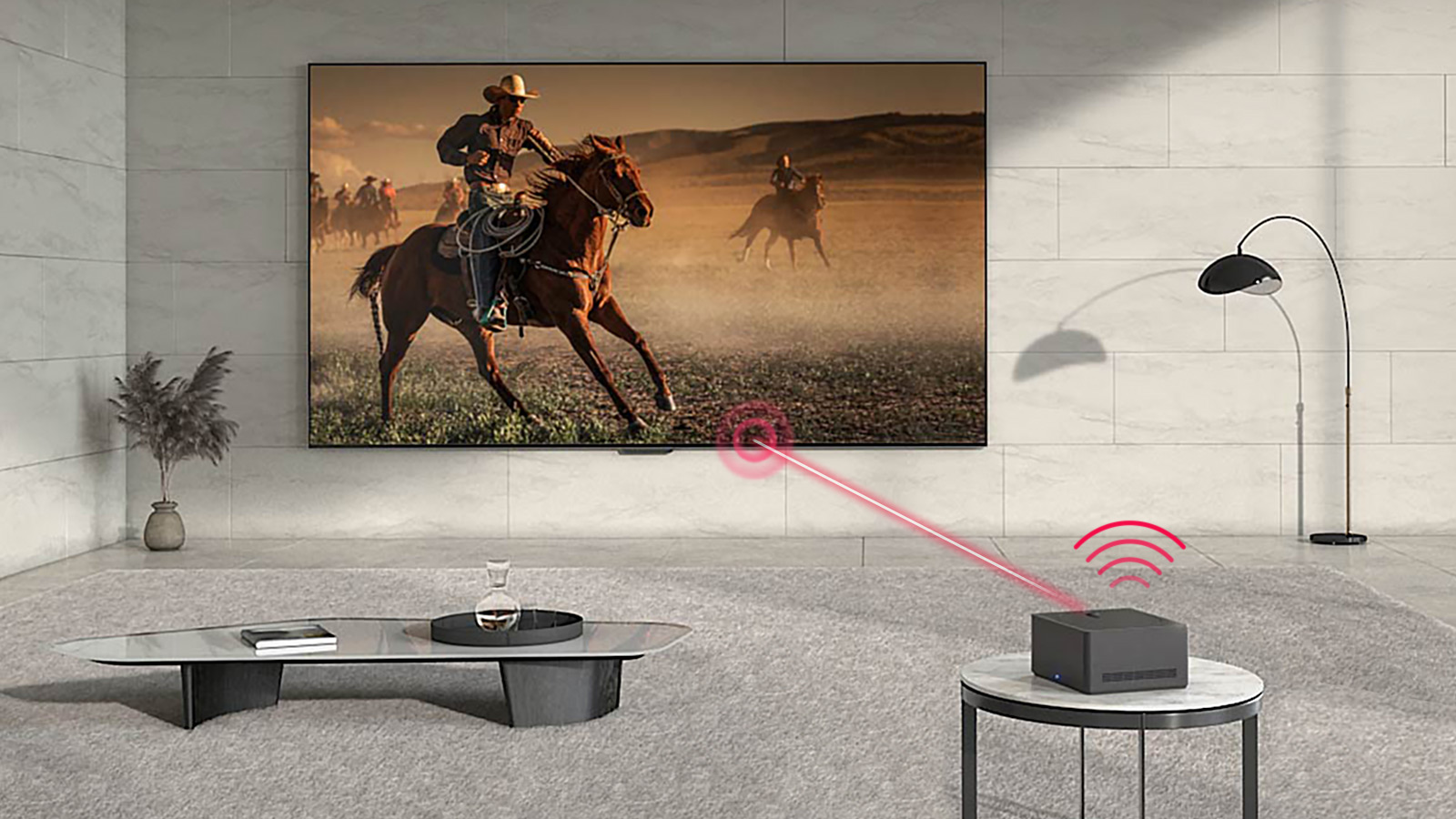 While the 118-inch LG MAGNIT 4K display costs more than some houses, for those who can afford it, this TV truly represents a lot of bang for the buck. Needless to say, if I win the lottery, I'll be picking one of these up for my new media room. 🙂
Photos courtesy of LG