The All-New BMW X4 Sports Activity Coupe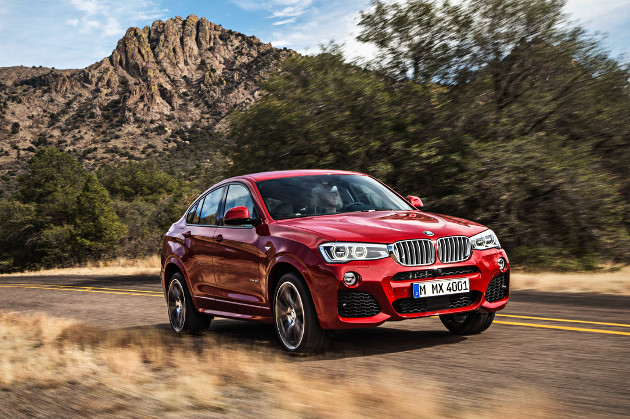 While the BMW X6's sleek styling is quite polarizing, personally I think it looks great. What I don't like is the price, as the X6 starts at just over $60K! To that end, BMW has just unveiled the BMW X4 Sports Activity Coupe, which is essentially a baby X6.
It's interesting to watch BMW's progression in the SUV market. Years ago, they only had a single vehicle in that segment, the BMW X5. Then came along the X3. Then the X6. Then the X1. And now the X4. And I'd imagine BMW is already working on an X2 to fill in the void in their lineup, and make it complete.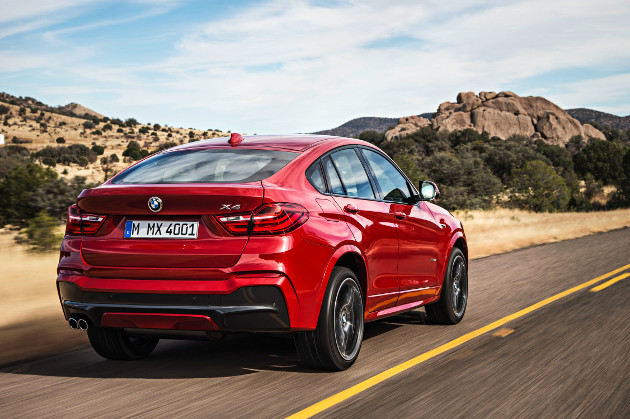 The BMW X4 combines the performance and capability of a premium Sports Activity Vehicle, with the style and elegance of traditional coupe. In the US, the X4 will be offered with a choice of two TwinPower Turbo engines. The X4 xDrive28i (MSRP of $45,625) will feature BMW's 240HP 2.0-liter four cylinder, while BMW's top-of-line X4 xDrive35i (MSRP of $48,925) will feature a 300HP 3.0-liter inline six.
Both models include an 8-speed Steptronic sport automatic transmission with shift paddles as well as xDrive, BMW's intelligent all-wheel drive system.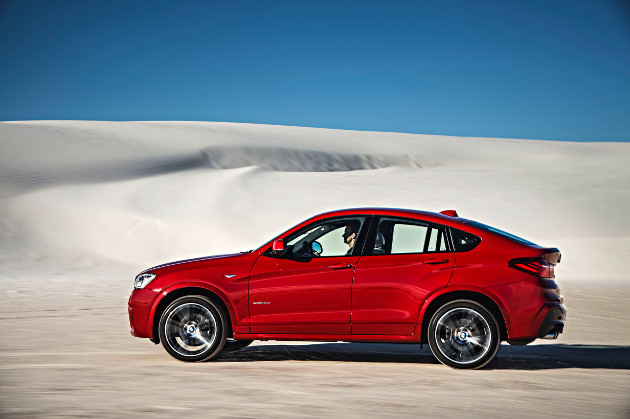 Compared to its stable-mate, the BMW X3, the newest Sports Activity Coupe reveals a dynamic personality all its own and an even more ebullient character. At 184.3 inches in length, it is 0.6 inches longer than the X3, but is also 1.5 inches lower (63.9 in.) and cuts a persuasive figure with its perfectly balanced proportions and distinctive character.
The driver and front passenger sit 0.8 in. lower and the rear passengers 1.1 in. lower, creating the feeling of a classic sports coupe. It's a sensation reinforced by the rear seat bench, which comes with continuously molded side bolsters normally only provided by two individual seats, but offering space for three passengers.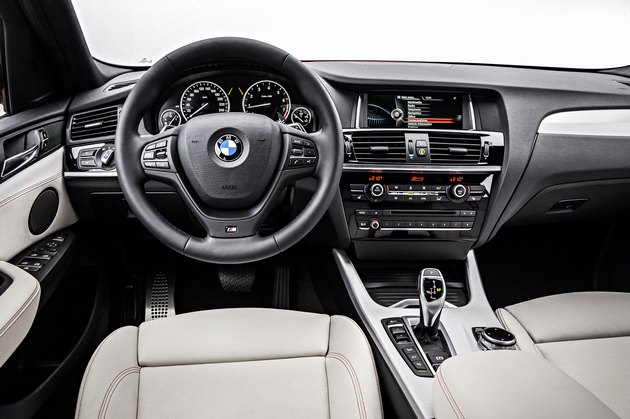 The BMW X4 offers the unique blend of style, driving dynamics and all-road capability that can only be found in a BMW Sports Activity Coupe. The 2015 BMW X4 will make its world debut at the New York International Auto Show in April, and watch for it in authorized BMW centers beginning in spring 2014.
Visit http://www.bmw.com/x4 to learn more about the new BMW X4.