The 2014 Subaru Impreza Sport Lives Up To Our Expectations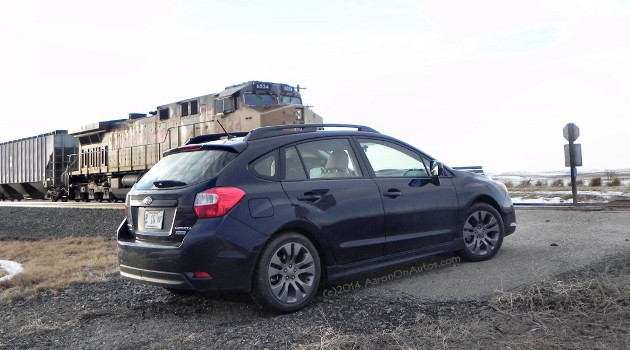 Most of us identify the Subaru nameplate with the station wagon-style crossovers that they built a reputation on. Today, the 2014 Subaru Impreza and Crosstrek are the only wagons left in the lineup, with the Outback growing up into a full-fledged crossover and the WRX going sedan. Yet a week in the 2014 Impreza Sport 2.0i Limited wagon was enough to show that the car is exactly what Sub owners want out of a small wagon.
Sure, the Impreza wagon won't win any style awards, but this functional design has been the Impreza's hallmark and will win over those who want a fuel efficient, people moving, and versatile daily driver that can go places your Escort and Mazda3 wouldn't even consider. For those of us who live where the snow falls and the hills beckon, Subaru has a reputation for being a solid choice, and the 2014 Impreza Sport further cements that rep.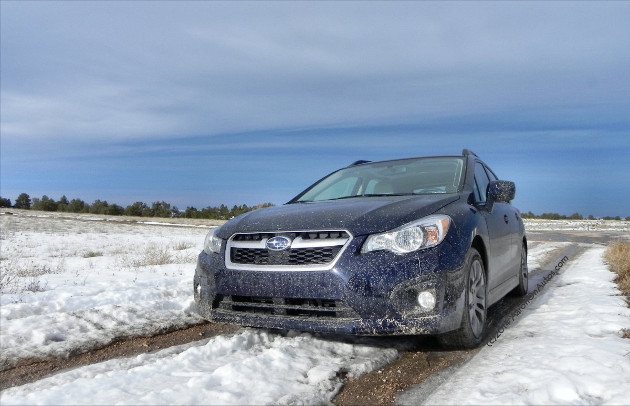 That's not to say there aren't things that could change here. The 2014 Subaru Impreza Sport 2.0i has great fuel economy ratings, though they are lackluster for the segment. At 36mpg on the highway, it's no slouch at sipping fuel and considering that it comes despite the always-on all-wheel drive the car is known for, it's a pretty impressive number. Most of that is thanks to the pairing of the 2.0-liter opposed engine (Boxer) and a more than capable continuously variable transmission (CVT). Subaru has learned to fine tune the CVT to the car it's mounted on and is one of the few carmakers out there today that really understands how a CVT should work: it should do its job and not pretend to be something else.
Which brings us to the "Sport" in this Impreza's name. This is yet another car in which "sport" seems to mean they've added paddle shifting and put an extra badge on the back and called it good. The main downer to the 2014 Impreza is that it's very sluggish in comparison to its competition. It's zero to sixty time is so slow my watch fell asleep timing it.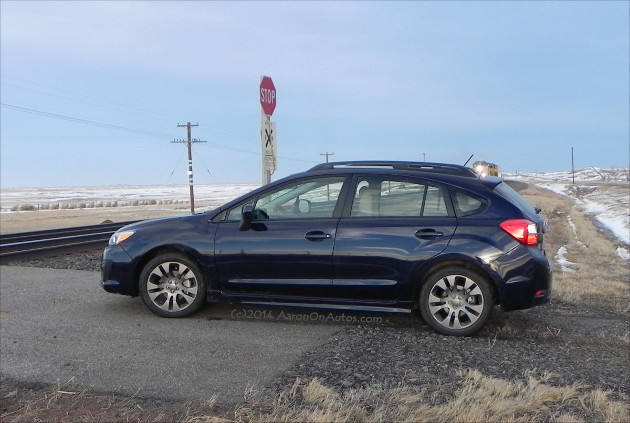 Honestly, though, for the normal, everyday driver who isn't out to prove anything at the stop light or on the weekend race track, the get-up and go in the 2014 Subaru Impreza Sport is good enough. It merges on the freeway at speed, but just barely, and won't leave any contrails when passing a big rig, but it's more than capable of hauling a full load of people and gear up a hill through the mud to get to the lake despite the rain.
In fact, nowhere in this segment will you find a car more capable in snow, ice, rain, sleet, mud, or anything else than the Subaru Impreza. Subaru's entire reputation as an automaker is built on cars like this one and the fact that they are unshakable, no matter how much you throw at them in terms of questionable roads or horrific weather.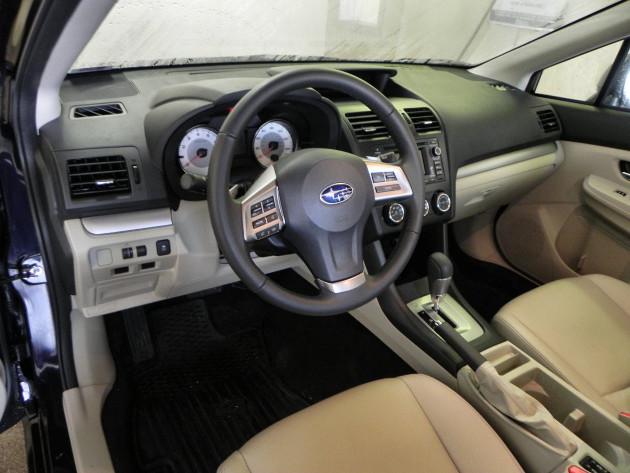 As a family mover, it's very well-equipped too. During our week and 412 miles with the car, we packed the Impreza with up to five adults, with two adults and two child safety seats, with a weeks' worth of grocery shopping plus warehouse club goodies, and a lot more. On a particularly bad day of heavy, freezing snow, we trekked forty miles in the Impreza without incident and even picked up some stranded motorists whose Buick had slid into the ditch. On a clear day shortly after, we took it into the newly-formed mud and had a blast. That is what Subaru is all about, and the Impreza Sport keeps that torch lit.
So for the small family or the guy who wants to be able to pack in his friends for a weekend on the river, the 2014 Subaru Impreza Sport 2.0i is a great bargain. It's suitable and capable as an everyday driver, but able to do a lot more than that too. The Limited package starts at about $23,000 and was $24,195 as we drove it.