The Original Wallet Solves The Bulging Wallet Dilemna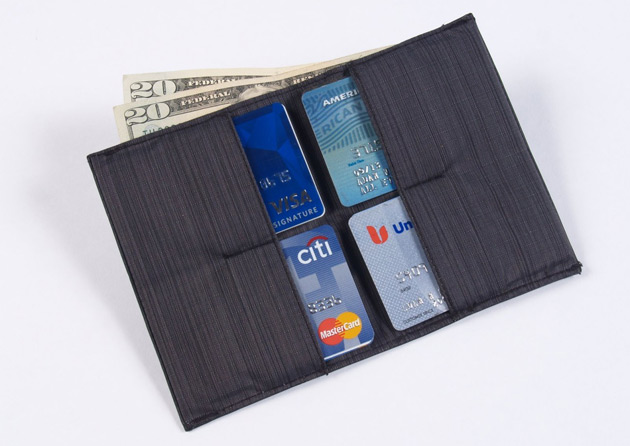 Is your wallet so overstuffed with junk that it's got you sitting at a tilt, George Costanza style? You might not realize it, but if you've got a wallet that's bulging at the seams, you could be putting yourself in harm's way. Namely, sciatic nerve damage and the associated back pain that comes with it.
Now many of us guys are guilty of the overstuffed wallet. After all, we've got limited space to carry our stuff, while women have unlimited space in their purses. Maybe that's why Dwyane Wade was spotted last week rocking a man purse?
Thankfully, we don't need to go to such extremes. The folks at ALL-ETT have solved this problem with a clever (and patented) side by side design that ensures a thin wallet even when stuffed full.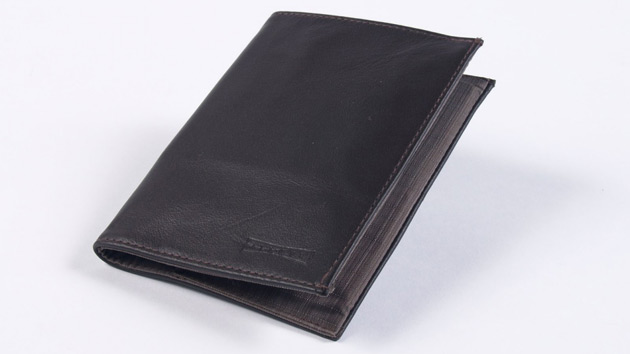 As you can see from the photo above, when the wallet is folded shut, it's not bulging at all. Yet the Original Wallet can hold up to 24 cards. In addition, there are two cash pockets – One is a shallow pocket perfect for bills, and the other is a deep pocket spanning the entire length of the wallet (allowing plenty of space for receipts, pictures or anything else you may want to carry).
The Original Wallet is available in Rip-Stop Nylon ($19.95) or Leather ($34.95). The interior of the Leather wallet is made with nylon, while the exterior is made of their high quality full grain leather. The dual material design makes this the thinnest leather wallet on the market.
If you're in the market for a new wallet, you owe it to yourself to check out the ALL-ETT Original Wallet.